Over 300,000 Overnight Visitors for 2014
Wednesday, January 14th, 2015
Press Release – Belize Tourism Board – January 13, 2015 – 2014 was an outstanding year for the Tourism Industry in Belize. The year started with several properties in Belize earning awards in TripAdvisor's 2014 Travelers' Choice Awards. Ambergris Caye was then named the #1 Island in the World, for the second year in a row. Scuba Diving magazine outlined Belize as the "Central American paradise" who "earned a host of 2014 Top 100 Readers Choice Awards." Delta Airlines employed additional flights through the Atlanta route to Belize, while United Airlines announced a new direct flight for Chicago-Belize, operational December, 2014, to May, 2015. Then, there was the announcement by Southwest Airlines that they would begin nonstop service to Belize, via Houston's William P. Hobby Airport, commencing October, 2015.
In October, 2014, Belize saw one million visitors into the country, including overnight and cruise arrivals, which was two months earlier than the projected time.
Now, the total arrival numbers are in and the Belize Tourism Board is pleased to announce that Belize has surpassed the elusive 300,000 overnight visitors mark. The total overnight visitors to Belize in 2014 were 321,220. This shows a 9.2% increase in overnight visitors, when compared to 2013.
The month with the most overnight visitors continues to be March, which had 38,712 visitors, an 8.1% increase over 2013.
The month with the largest percentage change was April, with a 23% increase over 2013. April, 2014, had 28,969 visitors, while April, 2013, had 23,555 visitors.
November saw a slight decrease in overnight visitors having a 1.7% decrease. This was a total of 380 less visitors than in 2013.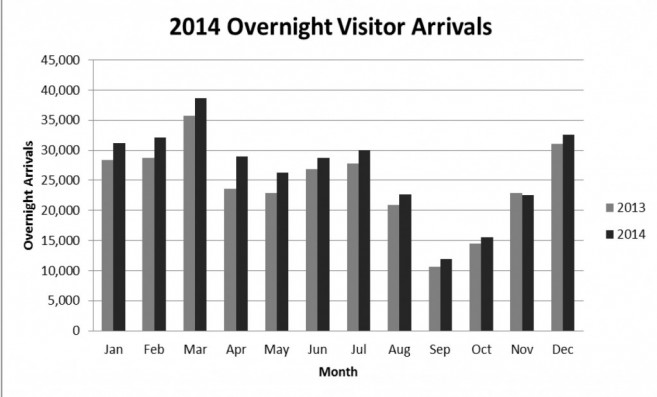 North America continues to be our largest market for overnight tourist arrivals, including the United States, Canada, and Mexico. Americans make up the majority of the market, followed by Canadians. Europe is our second largest market, which includes the UK, Germany, Italy, Netherlands (Holland), France, Spain, Belgium, Denmark, Sweden, Switzerland, and other smaller European markets. Most of the visitors come from the UK. Airport arrivals also saw a significant increase in 2014, with a 7% increase over 2013. Like overnight arrivals, March saw the most visitors for 2014 with 30,754 airport arrivals, and April saw the largest increase with 20.7% more airport arrivals than April, 2013. November also saw a decrease of 2.6%.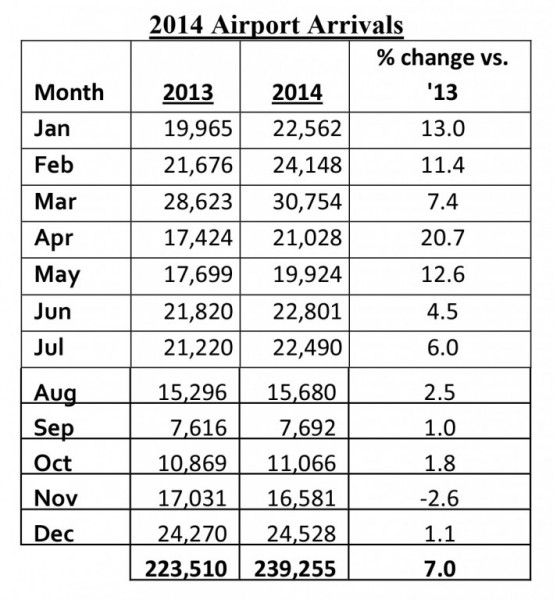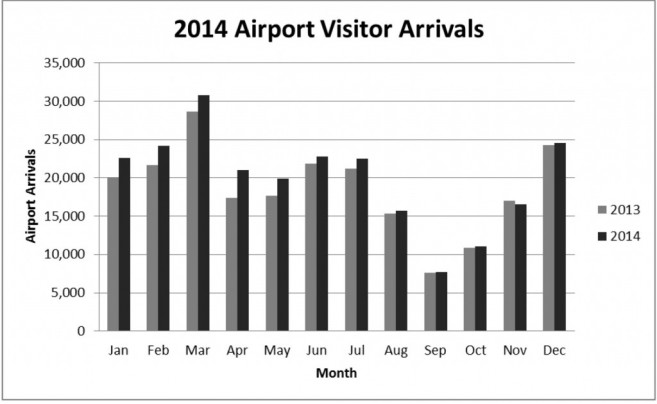 Cruise arrivals in 2014 saw a significant increase of 42.9%, despite 13 ship cancellations. June saw an amazing increase of 120.2%, followed by July with 106.8% increase. December had the most cruise passenger arrivals with 141,286 passengers, regardless of two ship cancellations for this month.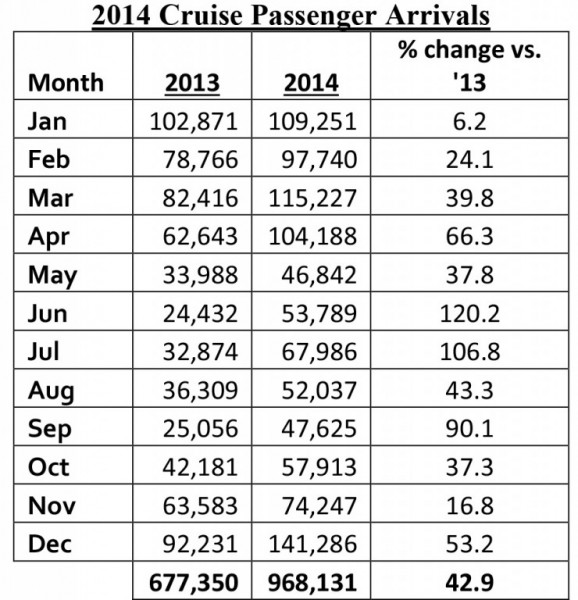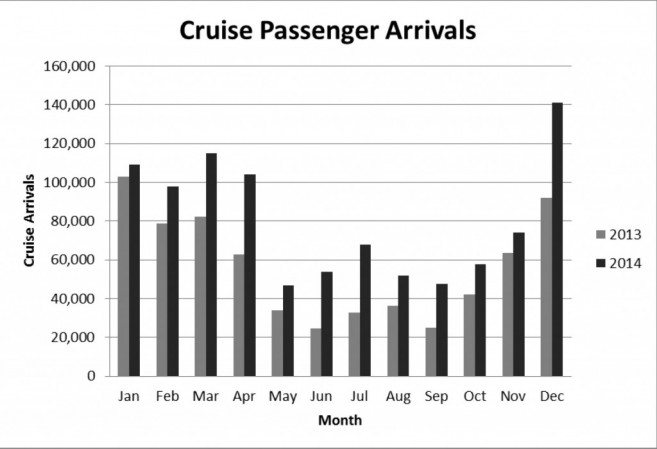 For more information about tourist arrivals statistics, please contact the Belize Tourism Board at 227-2420.
Follow The San Pedro Sun News on Twitter, become a fan on Facebook. Stay updated via RSS