BTIA discusses ideas to develop new strategic plan
Friday, March 31st, 2017
In an effort to establish the Belize Tourism Industry Association's (BTIA) five-year strategic plan, all district chapters have participated in an interactive consultation to help draft a proposal. On Monday, March 27th, a consultation was held for the San Pedro Chapter of the BTIA (BTIA-SPC) at the Sunbreeze Hotel Conference Room. In attendance was Chairlady of the BTIA-SPC Tamara Sniffin, along with several industry partners, business and tourism stakeholders.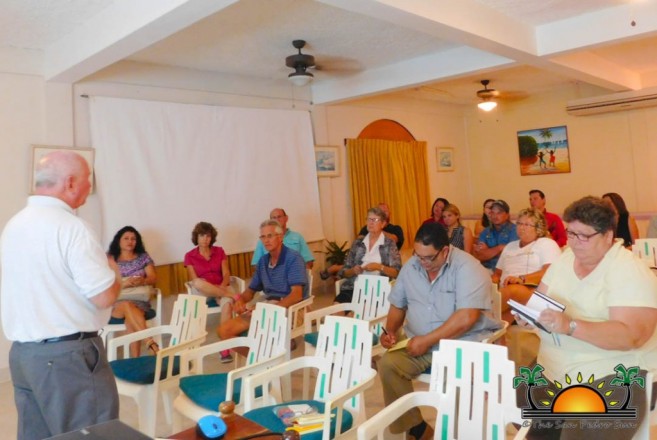 First Vice President of the national BTIA Raineldo Guerrero facilitated the presentation, prompting a discussion that allowed the BTIA-SPC to offer valuable feedback. Members were asked for their input on how BTIA can strengthen ties with the Belize Tourism Board (BTB), how it can better communicate with its members, and how membership can become more valuable to current and potential members.
During the brainstorming session, members suggested that the BTIA should have a stronger voice, and make BTB understand their goals, objective, and motives. In terms of communication tactics, mass emails were deemed ineffective, and members suggested utilizing a mass text program instead. Members suggested that BTIA should disseminate its success stories, allowing members and the public to be better informed of all of the work that has previously and is currently being done. Another valuable asset would be for the BTIA to offer members training that would assist them in improving their skills and services.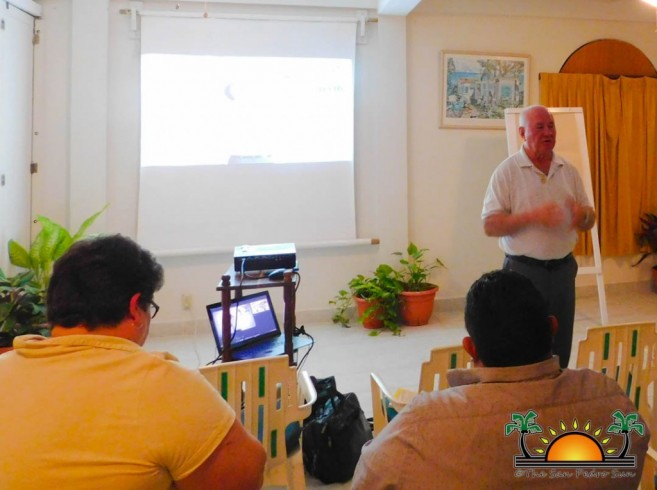 A 'Strengths, Weaknesses, Opportunities, Threats' (SWOT) analysis activity followed right after, and members pin-pointed ideas based on political, economic, social, technological, environmental, and legal (PESTEL) conditions. Attendees agreed that their chapter has strong community roots, is passionate about identifying the needs for San Pedro, and is determined to grow in membership. However, many weaknesses were also identified. Since BTIA-SPC has low enrollment, lobbying on key issues often becomes ineffective, and a challenge when approaching government officials. In reference to opportunities, San Pedro has a more economic growth advantage than other districts, and with plenty of businesses on the island, there is a great opportunity to gain members.
Several threats to the industry were also discussed. San Pedro faces such issues as: traffic congestion, excessive garbage, and inadequate healthcare. Others voiced that the inability to get local/seasonal produce has pushed them to support Mexican products. Improper sewage systems is leading to sanitation issues, delivery trucks impact road conditions, and affordable housing is not available for the working force.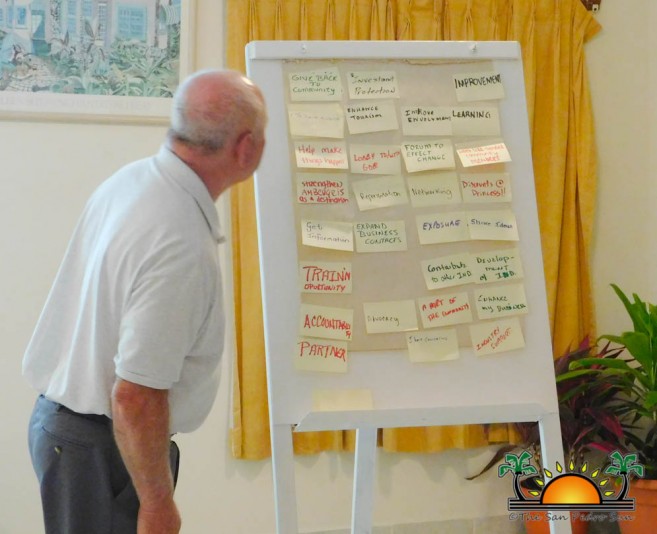 The consultation was deemed successful, as members were able to identify major goals to be tackled before the plan is put into effect. BTIA-SPC is proposing to hold regularly scheduled (monthly) meetings, define purposes and identify goals in San Pedro, get involvement from young adults, increase its membership from 40 members to 100 members before the end of the year, get press to improve BTIA's perception, and to conduct surveys.
On Thursday, March 30th, the BTIA held its final consultation at the BTIA Conference Room in Belize City with the Board members who represent the chapters. The consultation served as an integral part of the strategic planning process, which the BTIA is hoping to chart its roadmap for their new plan for 2017-2022. The BTIA thanks all stakeholders and members that attended the consultation for their contribution and input. Tourism stakeholders are invited to participate in an online survey at https://www.surveymonkey.com/r/BelizePublic to help gather information regarding their concerns.
The BTIA-SPC is hoping to strengthen its chapter in order to become a unified voice, advocate, influence tourism policy, and ensure sustainable development of the industry, while improving the overall quality of the island. If you are interested in becoming a member or need additional information, please contact Tamara Sniffin at 226-2070, or email her at [email protected]
Follow The San Pedro Sun News on Twitter, become a fan on Facebook. Stay updated via RSS