National Sustainable Tourism Policy looks at the next 10 years
Thursday, August 10th, 2017
Belize's tourism industry now earns up to 38% of the country's Gross Domestic Product (GDP), and has been growing steadily with arrivals of overnight visitors increasing at an average rate of 7.1% per year from 2010 to 2015. Cruise visitor arrivals have also been increasing steadily, with minor hiccups in 2012-2013. Overnight arrivals for the first half of this year increased 7.8% over 2016, and arrivals in June are rivalling the figures for January, which was traditionally regarded as the high season month, suggesting that the tourism season is broadening to more months. Indeed tourism professionals would like to see year-round tourism with consistent numbers of arrivals throughout the year and throughout the country to offer steady employment for all.
This interest brought 90 tourism property owners, tour operators, investors, bankers and other stakeholders to offer their input when the Ministry of Tourism and Civil Aviation presented its draft National Tourism Policy for 2018-2028. The industry consultation was held at the Belize Best Western Biltmore Plaza Hotel last Thursday, August 3rd.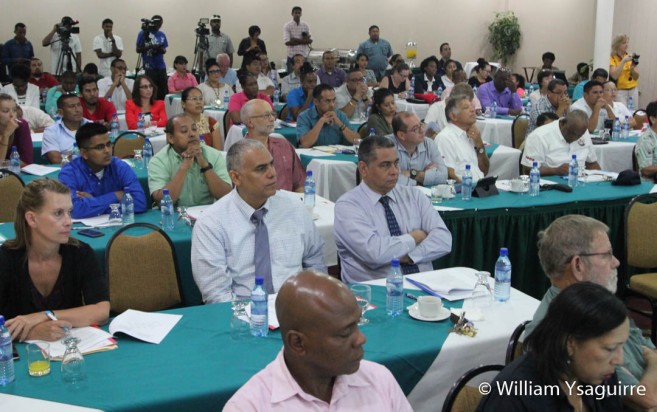 The Tourism Ministry had hired tourism consultant Richard Denman to draft the revised policy, for which he held extensive consultations with tourism stakeholders earlier this year from February to May. The policy is part of the Sustainable Tourism Program II, which the Tourism Ministry is implementing with funding from the Inter-American Development Bank.
Denman outlined the policy's five major objectives.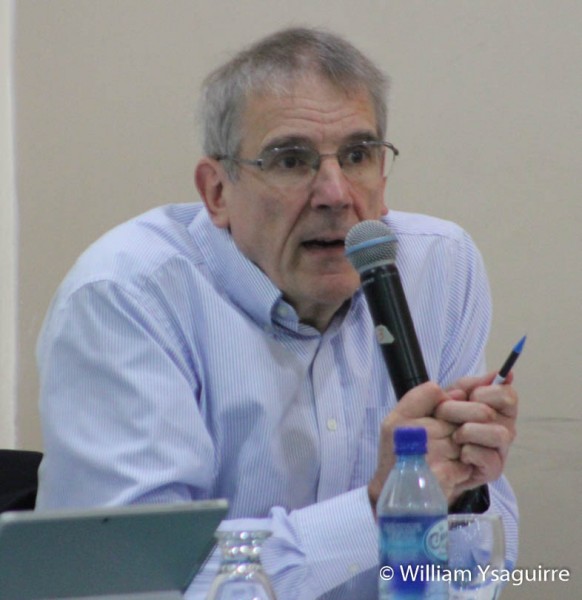 1. To increase the value of tourism in Belize and its contribution to the national economy, through more and longer stays and higher spending per head.
2. Spread tourism activity and value throughout the year and to the different parts of Belize according to local capacity, needs and interests.
3. Provide rewarding income, employment and recreational opportunities for local people and communities, helping to alleviate poverty and increase local prosperity and wellbeing.
4. Raise awareness and appreciation of Belize's natural and cultural heritage and support for its conservation, management and maintenance.
5. Minimise negative impacts on ecosystems and local communities arising from pressure on resources and environmental or social damage and degradation.
To make this happen, the policy defined six major pillars of a framework for action.
1) Marketing: To enhance market knowledge and focus, improve the reach and effectiveness of promotional activity and strengthen market access to and within Belize.
2) Product development: To develop, enhance and maintain a diversified product offer that celebrates and protects Belize's key natural and cultural heritage assets and expands the country's market interest and appeal.
3) To improve the quality of the visitor experience in Belize, ensuring that it is consistent, safe, enjoyable and reliable.
4) To stimulate investment in the tourism sector, support small businesses, and improve skills training and career opportunities for all Belizeans.
5) To strengthen the planning, development and management of local tourism destinations and the response of the sector to climate change and other environmental challenges.
6) To strengthen stakeholder engagement in tourism governance at both a national and a local level, improve coordination, accountability and transparency and ensure effective delivery of the policy.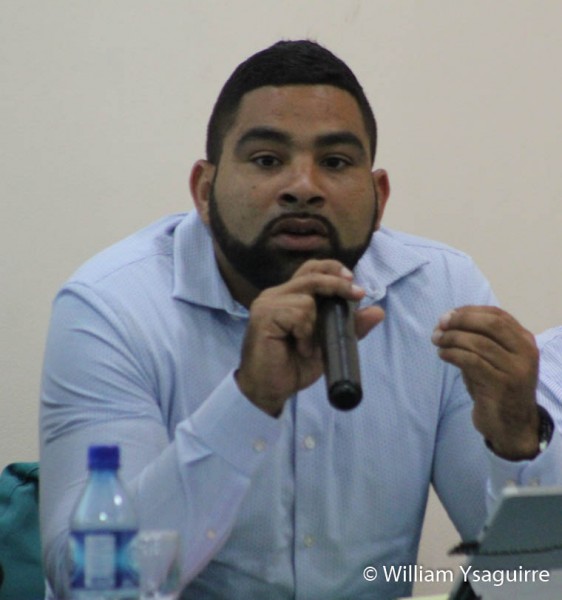 During discussion it was brought up that Belize is a part of the Mundo Maya, and Maya archaeological sites form an important part of the tourism product and brand when Belize is marketed abroad. Many in the Maya community feel this should translate to more benefits and employment in the industry for them, a view expressed by Cristina Coc of the Toledo Maya Association. Choc called for the Maya people to be consulted and to be involved in the development of tourism in areas that have traditionally been their homeland. She noted that Belize is a signatory to the United Nations' convention on the rights of indigenous peoples, and to comply with this, the Maya people of southern Belize should benefit by being allowed to sell their handicrafts at cultural sites. Pablo Mis of the Toledo Alcaldes Association also called for the industry to be developed in a way which generates social well-being for communities neighbouring archaeological sites. "These artefacts and handicrafts should be genuine and authentic, made by Belizean artisans, so that the industry provides employment for our wood carvers and basket weavers, rather than imported souvenirs with a "Belize" label simply slapped on by the local vendor", argued former BTB director Pedro Perez of Atlantic Bank.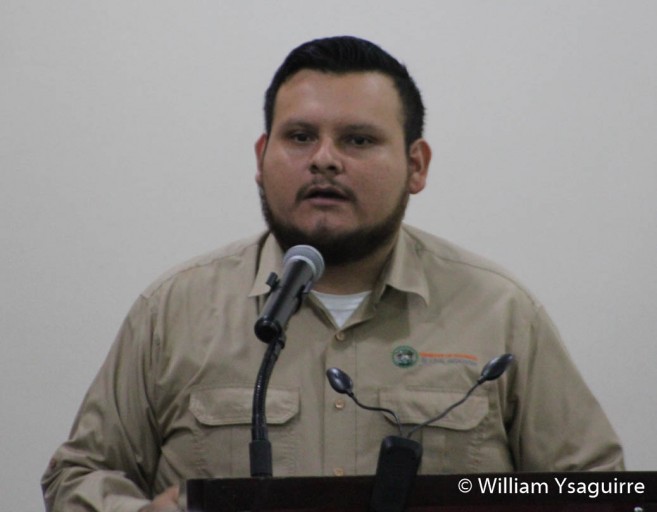 In another point, it was mentioned that the Sustainable Tourism Program policy should be constantly referred to, reviewed and updated to steer the way forward for the industry, recommended Edilberto Romero of Programme for Belize and Valdemar Andrade of the Association of Protected Areas Management Organizations (APAMO), who both warned against shelving the policy like a library book to gather dust.
Visitors would also like the public transport system to be easier to use, with buses adhering to regular schedules and fares published on the Internet for easy access, to reduce overcharging and taxi operators' abuse of visitors' ignorance of what is a fair fare. In particular, they would like the bus service to run directly to the airport. It was also recommended that the national transportation policy and the national sustainable energy policy be made coherent with the tourism development strategy.
The Barrow administration first presented a National Sustainable Tourism Master Plan in 2008, and the new goals set for 2030 need to be coherent with this new policy. Already the industry trends show cruise ship arrival may exceed the original goal set of 1.5 Million cruise ship visitors by 2030.
The importance to deliver on Belize's claim to be a sustainable tourism destination, where the people's friendliness and the authenticity, coupled with the unique and exotic natural environment can be actively experienced was emphasised as well. A Policy Working Group will continue to finalize the revision of this draft policy over the next few months. This group will include members from the Belize Tourism Industry Association, the Belize Hotel Association, the Belize Tourism Board, APAMO, the National Institute of Culture and History and the Tourism Ministry.
Follow The San Pedro Sun News on Twitter, become a fan on Facebook. Stay updated via RSS