Woman fights off attacker
Tuesday, July 2nd, 2013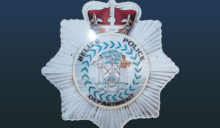 San Pedro Town Police have arrested and charged a man following a report made by a woman that she was attacked. The man is 20 year old Shawn Hyde, a resident of the San Mateo Area of San Pedro Town. Joan Zuniga, a resident of San Mateo Area told police that Hyde attacked her and was in the process of dragging her to the beach as she was heading home from a social function.
Zuniga explained that sometime around 2AM on Wednesday June 26th, while walking on Laguna Drive in the Boca del Rio Area, she was attacked from behind by a male. She claimed that the man gripped her by the neck and began dragging her towards the beach area and attempted to touch her private parts. At that point the woman said that she decided to put up a fight with the Hispanic male. Zuniga explained that when the man finally stopped, she fought back in self defence. She told police that the man ran away but a few moments later was caught with the help of her sister-in-law and a male relative who came to the rescue. According to Zuniga, they managed to restrain Hyde to the ground and executed a beating on him before being turned over to police.
Zuniga made a formal report to police and her injuries were certified by a doctor as harm. Hyde was formally charged for one count of harm. He was taken to the San Pedro Magistrate Court where he pleaded not guilty and was released on bail until his next court appearance scheduled for July.
Follow The San Pedro Sun News on Twitter, become a fan on Facebook. Stay updated via RSS