Editorial: Patriotic Ponderings
Saturday, September 21st, 2013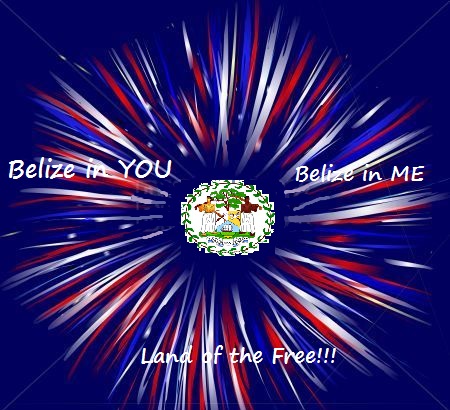 My first travels to Belize were before the country had gained independence from the Queen, and I wish I still had those Belikin beer glasses that commemorated that historic day on Sept 21, 1981! Little did I know then that those souvenirs would someday represent the independence of my new homeland.
As a recently naturalized Belizean this year's Independence Day holds a special place in my heart…for the land of the free by the Carib Sea is now the country I am proud to call home. And even though tyrants and despots still linger in our young country, Belizeans maintain the hope that our country can be a tranquil haven for democracy. The words of our National Anthem still ring true; nature has blessed us with wealth untold, from our mountains and valleys where prairies roll, to our coral isles over blue lagoon – we should never forget that we are fortunate to call this beautiful country our home.
Just a few weeks ago I had the chance to travel with my new Belizean passport and felt a thrill when at Immigration at the International Airport I got to stand in the line designated for Belizean and CARICOM citizens. Yup, I felt pretty darn special, and proud! No matter where on this blue planet we choose to call home there is no such thing as heaven on Earth. Every community has its challenges, be it political, geographical, social or all of the above. It is what is in our hearts that make it a home, the ones we love and live with, our neighbors, friends and co-workers who build the sense of belonging. This Independence Day I will enthusiastically celebrate with my fellow Belizeans and will sing extra loud the anthem that is now engraved in my heart. I wish you, my new family, a Happy Independence Day! Belize in you, Belize in me, Land of the Free!
Follow The San Pedro Sun News on Twitter, become a fan on Facebook. Stay updated via RSS