Coast Guard vessel runs aground near the San Pedro Marina
Monday, March 3rd, 2014
The Belize Coast Guard is conducting an investigation to determine what caused one of their vessels to run aground on the night of Sunday March 2nd. The accident occurred near the San Pedro Town Marina located in the southern area of San Pedro Town. A preliminary report indicates that the vessel was returning from an operation on northern Ambergris Caye when it ran aground off the San Pedro Lagoon Channel.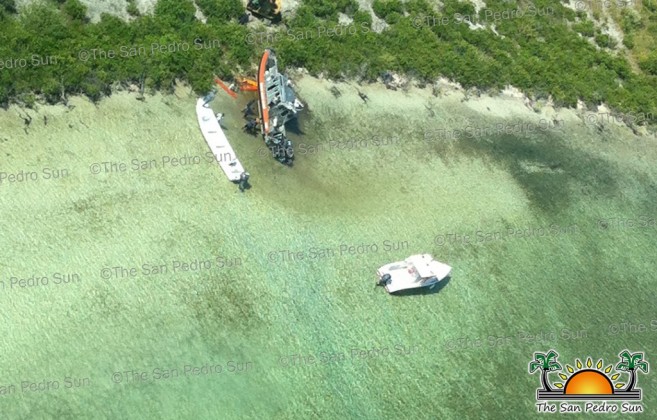 According to Lieutenant Commander of the Belize Coast Guard Elton Bennett, a team of five officers were returning from an operation when they lost control. "Our vessel was deployed from our operational base in San Pedro Town after we received a signal from an emergency locator transmitter which is normally an emergency signal trigger either from a vessel or an aircraft. So the vessel was deployed to the north part of the island to search for the signal and there was nothing in sight. On its way back towards the operational base, in the lagoon side approaching the port area, the captain of the vessel lost control, causing them to run aground," explained Bennett.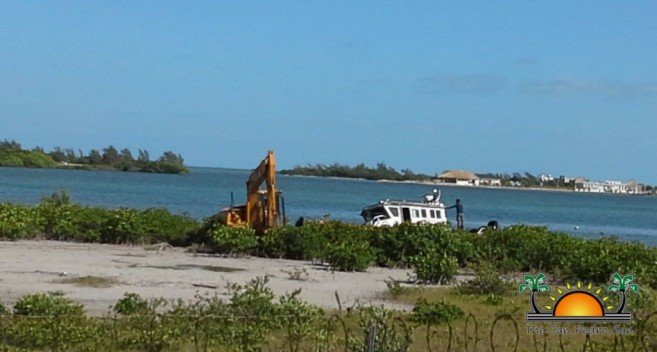 The particular location in which the accident occurred was near a "hard turn" and according to Bennett the general area is shallow and challenging to navigate. The impact sent the vessel, an all around rotated equipped aluminum base boat, into the shores coming to a stop on a mangrove patch. "None of the officers were injured and the vessel has since been recovered and pulled out of the mangrove this morning (Monday March 3rd)… the vessel made its way to the Coast Guard base in Belize City on its own power so the damage, mainly some scratches on the hull, appears to be superficial," said Bennett who indicated that a full inspection to assess the damage on the vessel is pending.
While it has not been ascertained what caused the captain to lost control of the vessel, a full internal investigation is being conducted. Bennett said that by all appearance, initial reports suggests it was a genuine accident.
Follow The San Pedro Sun News on Twitter, become a fan on Facebook. Stay updated via RSS