The Belize National Youth Consultation 2014 comes to San Pedro
Tuesday, March 25th, 2014
Over the past few months, The Ministry of Education and Youth has been hosting youth consultations across Belize in an effort to not only promote but to set the foundation for the Belize National Youth Development Policy. On Friday, March 21st the countywide initiative came to San Pedro. Young leader from both San Pedro Town and Caye Caulker gathered at the San Pedro Lions Den, where they learned more about the youth policy.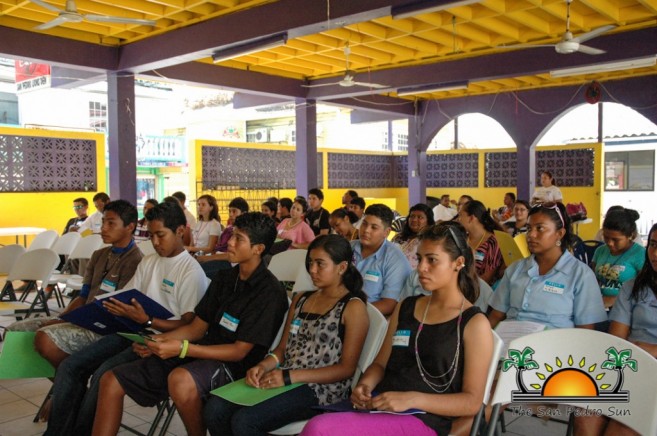 The event started shortly after 10:30AM with the National Anthem being sang by San Pedro's very own choir, Heaven Voice. Clive Welsh continued with a short prayer, after which Nomar Bembridge, Manager of the Belize Youth for the Future Governance Unit, addressed the group on the importance of implementing the youth policy. According to Bembridge, the purpose of the youth policy is to ensure that the young people of Belize are empowered and will achieve optimal well-being in a supportive environment. "This policy will act as an agent to develop the youth. We will use this policy to monitor and evaluate the children so as to keep them out of trouble and focused on extracurricular activities that are productive for the country. The policy will be used to promote positive value, strengthen character, build leadership skills and foster an appreciation for one's identity, culture and environment," said Bembridge.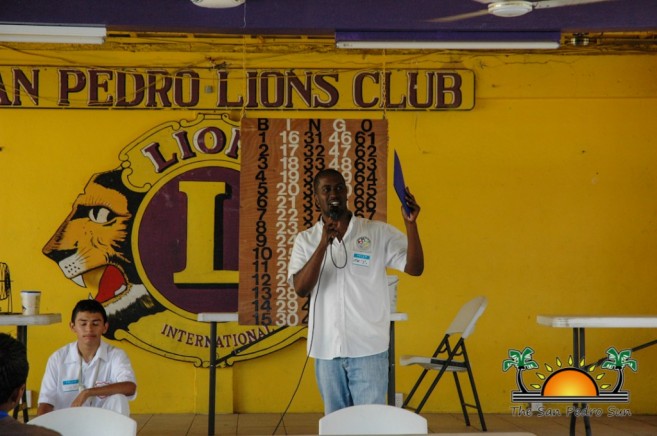 In addition, youth were also encouraged to form a local Youth Council. "It is essential for the youth of an area to work as a unit. It is important that each area of the country has a youth council. In order for us to have a National council for the young people, they first need to hear our voices. This is the reason for this event, we need to talk along with the youth and develop examples that can further be made into reality," said Kyle Miller, Youth Officer for the Belize District.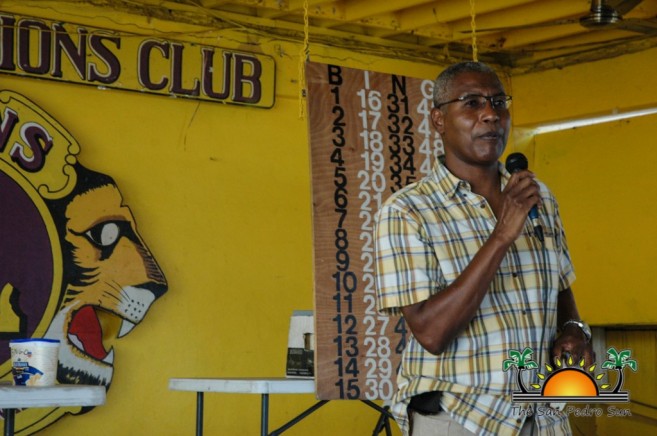 Throughout the event, the islands' youth participated in stimulating games on leadership and unity. They were asked to develop visions and principles that are necessary for the success of a Youth Council and to share ideas on the best means for circulating information and solving problems within the council.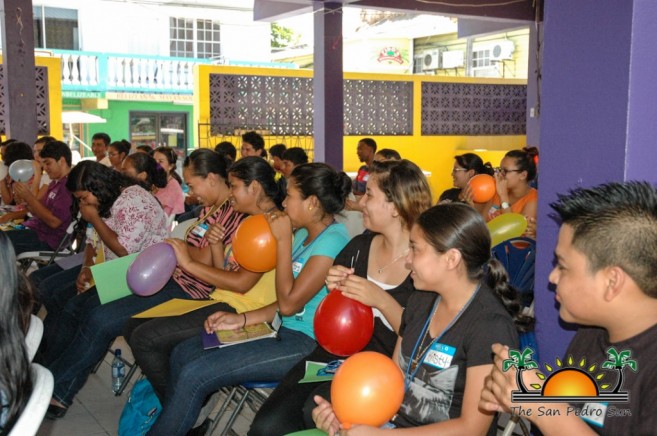 Only one more consultation remains, which will be hosted in Southern Belize in the coming weeks. San Pedro's youth are encouraged to learn more on the Belize National Youth Development Policy by visiting yffbelize.org.
Follow The San Pedro Sun News on Twitter, become a fan on Facebook. Stay updated via RSS