30 pints of blood collected during San Pedro Blood Drive
Saturday, March 29th, 2014
Submitted by the San Pedro Red Cross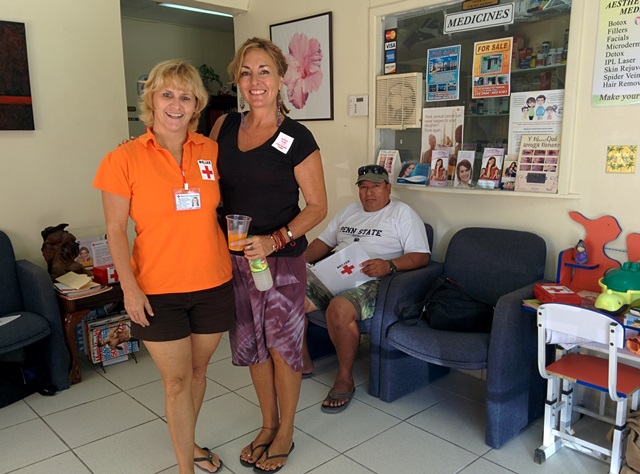 There has been some talk about people being turned away from giving blood in San Pedro although they were able to in their native country. This article is to help everyone understand the challenges the San Pedro Belize Red Cross (SPBRC) is facing in regards to building a healthy supply of blood for Ambergris Caye.
Consider the fact that Belize is a developing country and has neither the technology nor the resources to spin and clean blood. The screening standards currently being utilized in Belize date back to 1991 and any changes to those standards would have to be done country wide. The SPBRC hopes to get some educational assistance on the current standards from the American Red Cross and Canadian Blood Services to help in this area.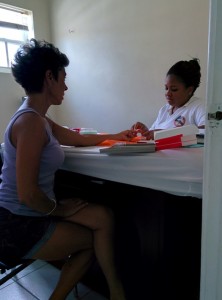 In the interim, we will still set our goal of (50) pints at the next blood drive in June: Aside from building a strong base of regular donors, the San Pedro Branch hopes to do this by encouraging more young adults to donate.
Thanks to everyone's hard work, the San Pedro Branch was able to collect 30 pints of blood last Saturday (March 22nd). Adding that to the current stock, gives Ambergris Caye for a grand total of 72 pints on reserve. So far 7 pints have been used by 2 different people.
The San Pedro Belize Red Cross would like to recognize everyone who made it possible for SPBRC to hold another successful blood drive this past on March 22nd: Dr. Teresa Damera and the entire staff at Clinica Los Pinos, Belize Blood Bank, Bowen & Bowen, Maya Island Air, Island Supermarket, Costless Groceries, Casa Pan Dulce, Isla Bonita Taxi Association, San Pedro Sun, Ambergris Today, Designing Solutions, all the volunteers and everyone who gave blood or spread the word on the day of the blood drive.
One more item for clarification: There has been some information brought to the SPBRC's attention by two different expats, one currently living on Ambergris Caye and one a long time part timer. Both parties were under the impression that because they lived in Belize, they could no longer donate blood in the United States. That is not true; however, there are some waiting periods depending on length of time in a malaria-risk zone (which includes Belize) and/or if you have had malaria shots.
Here are current facts from the United States and Canada:
American Red Cross – Wait 3 years after completing treatment for malaria. Wait 12 months after returning from a trip to an area where malaria is found. Wait 3 years after living in a country or countries where malaria is found.
Canadian Blood Services – Eligible to donate one year after departure from a malaria risk zone. Eligible to donate blood three years after living in a malaria-risk zone. Canada does utilize red cells, platelets and plasma if you have been in malaria-risk zone, less than six consecutive months.
* In both countries individuals who have contracted malaria cannot donate blood at all.
Tourists should be aware of the fact that they cannot donate in the US & Canada for one year subsequent to visiting Belize, so if they would like to donate while they're in Belize, SPBRC would be happy to assist.
To find out how you can donate or volunteer at the next blood drive please contact:
Shirlee Arnould at shir[email protected] or Laurie Norton at [email protected]
Follow The San Pedro Sun News on Twitter, become a fan on Facebook. Stay updated via RSS