Alcohol to be sold ONLY with meals on Good Friday
Thursday, April 17th, 2014
The San Pedro Police Department will once again be enforcing a dry Good Friday. No stores, supermarkets or bars are allowed to sell alcoholic beverages from Thursday, April 17th at 12 midnight to Friday, April 18th at 12 midnight. Hotels and restaurants will be allowed to sell alcoholic beverages with meals to bonafide customers only.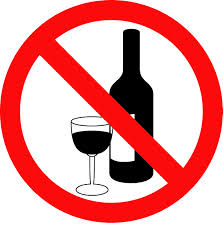 According to Officer in Charge of the San Pedro Police Department Luis Castellanos, both mobile and foot police patrols will be dispatched throughout the island to ensure liquor stores and bars are closed and stores are not selling liquor or beer. Through the course of the day, random police spot checks will be held at establishments to prevent liquor being sold under the counter. "I will personally be out on Good Friday. It is time for San Pedro to start respecting the laws of Belize, and the law states that no liquor, alcohol or beers should be sold on revered days, such as Good Friday and Christmas Day," said Castellanos.
Stores that do not abide by the law will be closed immediately. Persons caught drinking in public areas or illegally selling alcoholic beverages will be arrested and detained until they appear before the court on Tuesday, April 22nd.
In an interview with The San Pedro Sun, Mayor Daniel Guerrero stated that the San Pedro Town Council (SPTC) is in full support of the no alcohol ordinance on Good Friday. Guerrero warns establishments that the selling of alcoholic beverages on Good Friday can result in the suspension or termination of their liquor license.
The Intoxication Liquor Licensing Act Chapter 150 of the Laws of Belize section 27 states:
(1) All licensed premises in which liquor is sold under a publican's general license shall be closed- (a) on Christmas Day and Good Friday
(2) All licensed premises in which liquor is sold under a malt liquor and cider license shall be closed- (a) on Christmas Day and Good Friday;
(3) Any person who during the times at which any licensed premises are required by this section to be closed- (a) sells or exposes for sale in such premises any liquor; or (b) opens or keeps open such premises for the sale of liquor; or (c) allows any liquor, although purchased before the hours of closing, to be consumed on such premises, is guilty of an offence and is liable for a first offence to a fine not exceeding fiftydollars, and for any subsequent offence to a fine not exceeding one hundred.
Two years ago, former Officer in Charge of Police Viennie Robinson took it upon herself toimplement this law, but was faced with criticism from business owners and public officials. Castellanos has stated that he will continue to enforce this law and that no one is above it. The SPTC is fully supporting the police and absolutely no alcoholic beverages will be sold on Good Friday by stores and bars.
Follow The San Pedro Sun News on Twitter, become a fan on Facebook. Stay updated via RSS