No passenger manifest …are we missing the boat?
Sunday, June 8th, 2014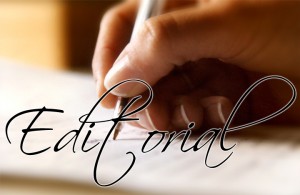 With the apparent influx of mainland gangsters who travel to the island via water taxi to conduct their questionable business; many concerned citizens are calling for a mandatory boat manifest to monitor who these passengers are. Although some argue the process is subject to unfair 'profiling'and constitutes an invasion of privacy for those who use the service, the safety point of having a passenger manifest is being completely lost in the debate.
Hundreds of people are shuttled between Belize City, Caye Caulker and San Pedro via water taxi on a daily bases. What would happen, (God forbid) one of these over-loaded vessels was to sink? How would we know who is on the boat? How would loved ones go about verifying that their significant person had gone down with the ship, when the water taxi business doesn't have a clue who they were transporting?
Surely there must be regulations with the Belize Port Authority that mandate this safety measure, and if not…shame on them. I have always said Belize has GOOD laws, they just lack enforcement. It is more than likely that there is a marine manifest policy that is either on the books or has stalled as a drafted piece of legislature for years. Unfortunately the day something disastrous DOES happen everyone will be up in arms. Why do we have to wait for a crisis to happen BEFORE we do something about it?
As my friend Jorge likes to say, "There's more than one way to skin a cat", and having a passenger manifest would not only be crucial during a time of emergency, but could be a tool for law enforcement to monitor. When tickets are sold passengers would be required to sign their name and address on the manifest, easy!
I think enforcing a manifest policy would be a great job for the Belize Coast Guard. While they are checking that boat manifests are in place they can get a glance (and take note of) the undesirables who may be making their way to the island. For them, should they be called upon for a rescue at sea, a boat manifest would be essential in how they would tackle the emergency. Although they have a beautiful new base here on the island, we go days and days without seeing them. Why can't they man the water taxi docks (or do random checks at sea) to assure the manifests are in order?
It doesn't have to be rocket science, and this measure alone could serve as a deterrent to those who travel here with bad intentions. More importantly, the safety of a manifest is a great ease of mind for those who utilize this form of transportation. It's just a common sense safety measure that should be mandated and enforced.
Follow The San Pedro Sun News on Twitter, become a fan on Facebook. Stay updated via RSS