Three San Pedranos to represent Belize at the Caribbean and Americas Cup Dart Tournament
Saturday, June 14th, 2014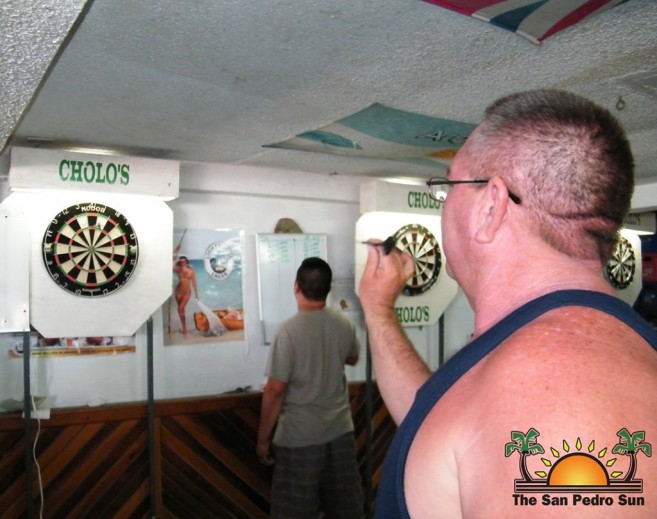 Belize is sending a delegation of 15 dart players to the 20th Caribbean Cup and 7th Americas Cup Dart Tournament. The tournament is being held at Mainsail Hotel in Tampa, Florida, USA from July 12th to 20th. The goal of the tournament is to promote the sport of professional darts, create a memorable experience for the participants and attendees, engage in the culture of the host country, and support local charities.
The tournament sees participation of several countries from the Caribbean, North America and South America including the Bahamas, Barbados, Belize, Brazil, Canada, Cayman Islands, Guyana, Jamaica, St. Lucia, Trinidad & Tobago, Puerto Rico, Turks and Caicos, British Virgin Islands and the United States of America. Belize has been taking part in the biennial tournament since 1981, even hosting the tournament at the Biltmore Plaza Belize City in 2012. "Participating in this tournament is very important for Belize. It exposes our players to the international standards of darts. It also helps to expose Belize among our neighboring countries," said Belize Darts Federation President Jose Mora.
The Belize delegation is composed of ten male players and five female players from San Ignacio, Caye Caulker, San Pedro, Placencia and Belize City. Male members are Pappy Lenon, Raul Parient Jr., Ubaldimir Alfaro, Valintine Marin, Wilber Perez, Emmanuel Gabourel, George Requenia, Ellias Coach, and San Pedranos Omar Guerrero and Mario Graniel. Female members are Emerita Marin, Cecila Joseph, Stephany Garcia, Lorene Leslie, Marie Osman and San Pedrana, Mirsa Moralez. Also traveling with the team will be Jose Mora, President of the Belize Darts Federation, along with Raul Pariente and Felicia Richards. Event challenges will include team, triples, mixed, doubles and single categories. "We are asking the business community to support the national team with any small donation to cover cost of travel and hotel. We are taking a strong national team and we look forward to doing well in this tournament as we proudly represent our county Belize," said Mora.
The Belize Dart Federation has also announced that on Sunday, July 6th, Jolly Rogers Dart Team from Belize City will be hosting the 2nd Annual Jolly Rogers Dart Tournament with a grand cash prize of over $1,000. All darts teams are invited to participate.
For more information on the tournament or to make a donation, contact Jose Mora at 625-4505.
Follow The San Pedro Sun News on Twitter, become a fan on Facebook. Stay updated via RSS