Colville Richards drafted to Houston Hurricanes Football Club
Tuesday, August 5th, 2014
A former football player of Ambergris Caye has been drafted to play for a top Texas Football Club. Colville Richards, 24 and father of three Belizean born children, was contracted to play with the Houston Hurricanes FC, and has been on the team since June.

Richards, who has both US and Belizean nationality, told The San Pedro Sun via a phone interview that playing internationally was always a dream for him. "This new chapter in my life means a lot to me. I always wanted to play internationally and this is a dream come through. It means that I have the opportunity to demonstrate my talent and to showcase Belizean football talent," said Richards.
Originally from rural Corozal, Richards is no stranger to the island as he was raised by mother Alva Rubio (Teacher), on Ambergris Caye, attending the island's public school along with his siblings. Richards has had a love for football since he was little, playing on the sandy fields of the island on various local teams as well as the San Pedro Dolphins Semi-pro team. He also played on Orange Walk's Sugarboy Juventus team.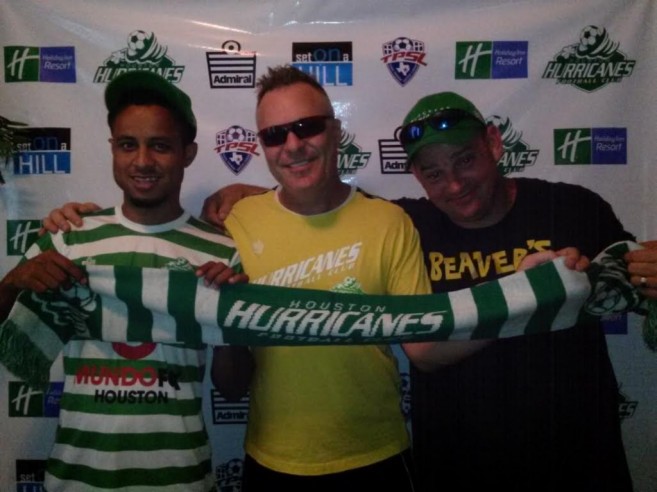 "He is doing great and we are very happy with his commitment to the cause… Overall the club is happy with his effort. It is the highest level he has played at and he says he feels the difference in training, the games and training program compared to Belize. Our training methods are very different from Belize, and Colville says he already see's the difference with his performance and his body is stronger than ever," commented American Coach Bren Reyes of Houston Hurricanes to The San Pedro Sun. "Colville has the right attitude to succeed in this league, he is mentally tough, tuned in to what's going on. He is a hard worker and trains every day."
Richards said that he hopes that his level of football will improve even more and someday be able to represent Belize internationally. "I am very happy for the support I am getting from back home, especially from my people on the island. I would like to take the opportunity to encourage our football players in Belize to keep on trying, because you never know who is out there scouting for players."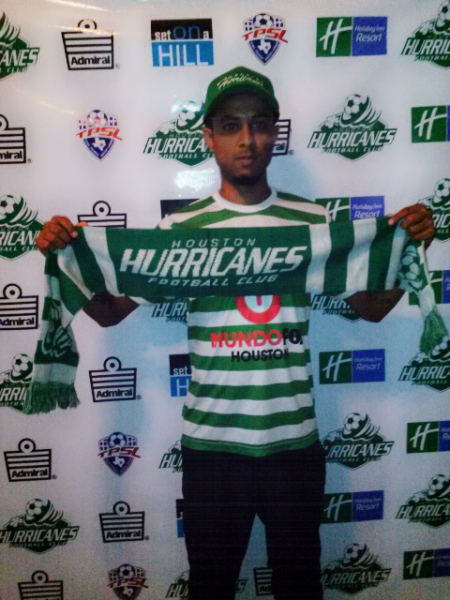 Richards is already playing a few practice matches in preparation for the state season which is scheduled to start in the next eight weeks. On Wednesday July 30th, the Hurricanes (Also known as the Canes) played Texas Celtics FC at the Chester Davis Sportsplex, and the Canes won 5 -2. Richards scored the second goal, and assisted in the fourth when he successfully crossed the ball to the striker.
The San Pedro Sun certainly joins the community and country in wishing Richards all the best!
Follow The San Pedro Sun News on Twitter, become a fan on Facebook. Stay updated via RSS