Crocodile health on Ambergris Caye is alarming says initial research findings
Monday, September 22nd, 2014
A team of four biologists are on the island as part of a research project to gather information on crocodilian habitats, as well to determine the health of their environment. The team of four is headed by Dr. Marisa Tellez and they are in Belize via a research program at the Santa Barbara University in California USA, through a National Science Foundation grant given by the US Government.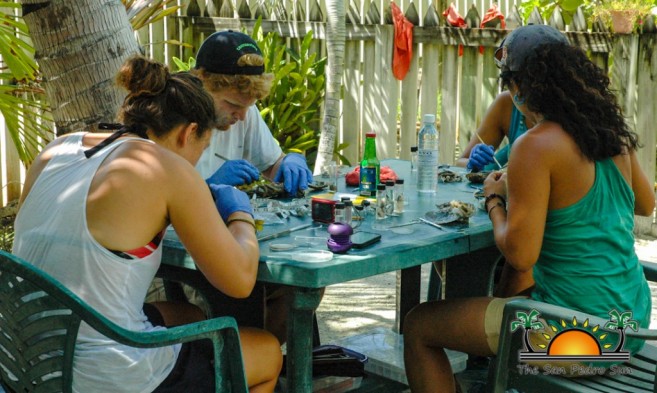 Tellez and her team have been all over Central America assessing crocodilian habitats. While in Belize, they selected Ambergris Caye as their area of concentration, since the island has a large population of American Saltwater crocodiles. As part of the research, the team has been pumping out crocodiles' stomach and dissecting fish and crabs, looking for parasites in their bodies, which are an indication of the health of the environment. They are also assessing the effects of pollution on crocodilian habitats.
According to Tellez, crocodilians have been one of the longest surviving creatures on the planet and are known to have one of the most resistant immune system that can live and survive healthily in the worst environmental conditions. But past sample studies have shown that the crocodiles on Ambergris Caye are not as healthy as they appear.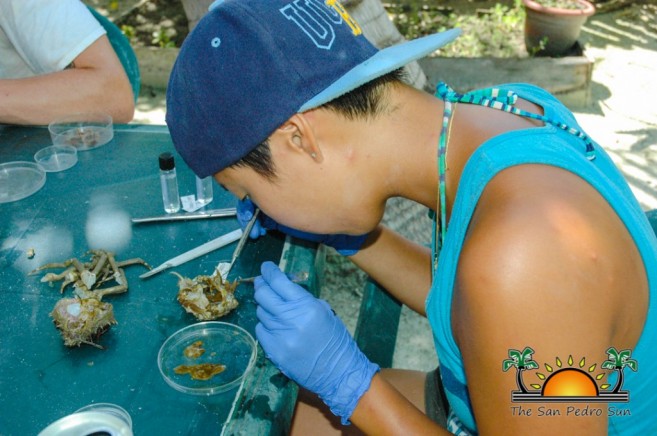 "Our mission in Belize is to determine how the development and pollution have an impact on crocodilians. So we are doing some fishing and crabbing in some areas to see what crocodiles are feeding on. We are collecting parasites from them and we are trying to understand if, in the more polluted areas whether the fish, crab and crocodiles have higher levels of heavy metal concentration in their bodies. We also want to see if they have any parasites in their bodies," explained Tellez.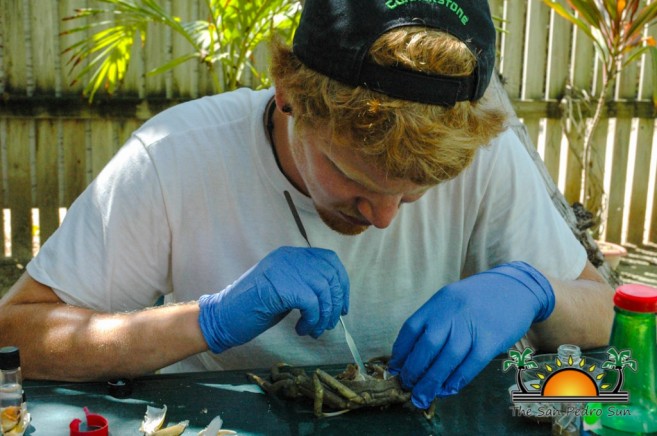 But why is finding parasites inside the body of animals important for the biologists? Tellez explained that parasites are good scientific indicators of a healthy environment. "Not all parasites are bad, and they are important for the environment. They help to keep the ecosystem and the environment healthy. They help in the regulation of the population of fish and crab. When you see parasites in certain fish and crabs, it just means they are living in a healthy environment. The minute you don't see parasites, that means the environment is starting to die. The same goes for crocodiles. Scientifically, crocodiles are known as the ecological landscapers and a lot of animals depend on crocodiles for spawning and for the regulation of the environment. Crocodiles help keep the fish populations healthy and that is why populations in Africa and India actually like crocodiles in their environment."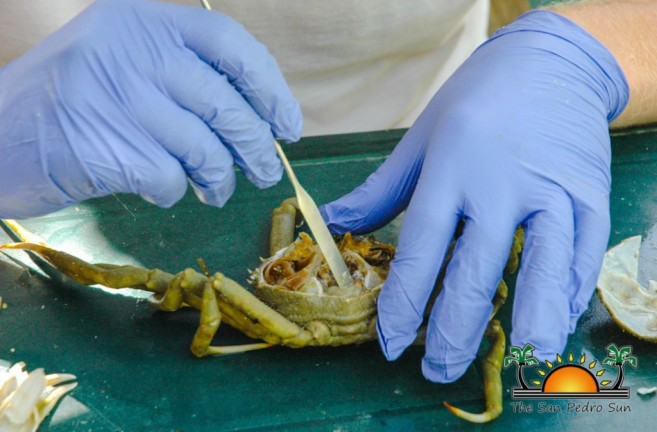 Initial findings so far show that in more developed and urbanized areas there are no parasites inside the crocs, crabs and fish. Crabs and fish are also showing signs of some sickness, which Tellez says they are taking samples to do further laboratory testing. "Instead of their liver having a nice bright healthy red color, the liver has a white color with cysts on it. If you find that condition in a human, that would mean that the person would only have a few days to live. That means the liver is very stressed out from trying to detoxify the toxic elements in the body… Some of the crabs, fish and crocodiles are found in some highly polluted areas like San Mateo, and it shows that they do not have any parasites inside their bodies. This raises a big red flag because there is high heavy metal pollution in that area."

The team has been in Belize for ten days, and in the next couple days, will continue to collect data which they hope to compile along with laboratory tests. Once that is done, they will be sharing the data with international organizations, and with the Government of Belize in the hope that steps are taken to ensure a healthier habitat for the threatened crocodilian species.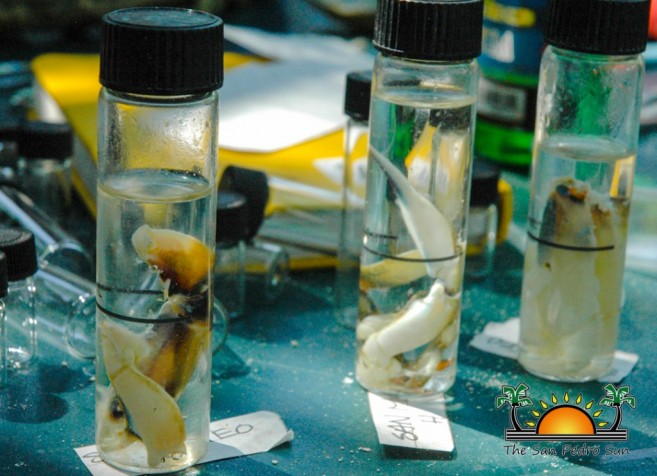 Follow The San Pedro Sun News on Twitter, become a fan on Facebook. Stay updated via RSS