San Pedro Police launch Christmas Anti-crime Campaign
Saturday, December 6th, 2014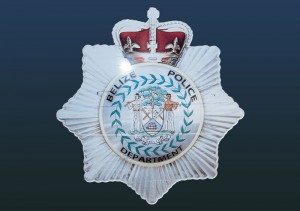 With the Christmas Season already here, the San Pedro Police Department are taking extra measures to ensure the safety of the island during these festive times. As such, the annual Christmas Anti-crime campaign was launched on Monday, December 1st and will see increased patrol and police presence during the upcoming months. In addition, police are sharing precautionary tips with residents to avoid criminal incidents as best as possible.
According to Deputy of San Pedro Police, Inspector Henry Jemmott, the month of December in particular sees a rise in arrivals to the island as it is the start of the high tourism season, resulting in an increase of criminal activities. "The logic is basic: the more people that are on the island, the more crimes will be committed. Right now, the island is experiencing an increase in burglaries. While bothersome, residents are asked to take extra measures to secure their homes and belongings. Another problem is fighting and assaults due to alcohol consumption. Residents need to be mindful when socializing to not drink too much. If you see someone in the street that is over intoxicated contact the police to come pick him up. This simple step can avoid many problems," said Inspector Jemmott.
Police will also increase patrols of crime hotspots including San Mateo, San Juan, San Pedrito, DFC and town core. In addition, police will be heavily patrolling the beaches for drug activities. "Throughout this season we will have more officers available during each shift. We will be increasing late hour police patrols (10PM to 6AM) along with beach patrols to be implemented. Suspicious persons will be taken in for questioning. We are aiming for everyone to have a safe holiday, we want to cut off criminal activity before it even occurs. Better safe than sorry," said Inspector Jemmott.
Police will also be checking for traffic offenses. "We want to make the island as safe as possible. We will also be having police check points to target traffic offenders, including those drinking under the influence of alcohol," said Inspector Jemmott. Other areas that the police will be targeting are minors being out late at night, and the use of fire crackers (cohetes) which is illegal. "Parents should be responsible enough to know that children should not be out in the street during late hours. Ensure that your children have a personal curfew and that they are home by a set time. A child that is out in the streets at night can be a victim of several criminal incidents. Another important reminder to residents is that the use of fire crackers is illegal and dangerous. No child or adult should be playing with them. You can and will get fined if caught using fire crackers," said Inspector Jemmott.
To make a report or in the case of the emergency contact San Pedro Police Station 206-2022. The San Pedro Police Department wish the community and the country a safe and merry Christmas and prosperous 2015.
Follow The San Pedro Sun News on Twitter, become a fan on Facebook. Stay updated via RSS