Letter to the Editor: San Pedro Lobster Festival Committee says THANK YOU
Thursday, June 25th, 2015
Dear Editor:
The San Pedro Lobster Festival Committee takes this opportunity to express our sincere appreciation and heartfelt THANKS to everyone who supported the event and ensured its success.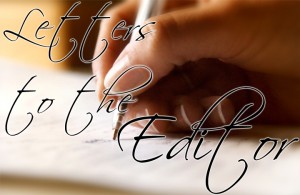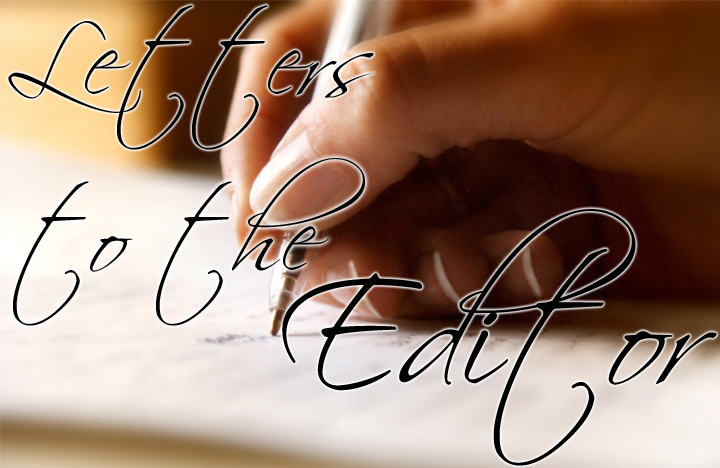 We would like to thank our Grand Sponsors, the Belize Tourism Board and the Honorable Minister Manuel Heredia for their generous support towards the 2015 San Pedro Lobster Festival. Very special thanks to Mayor Danny Guerrero for your speech at the Block Party and to the San Pedro Town Council for all your hard work arranging the booths, supplying the tents and erecting the stage and providing a electrician to name only a few items handled by the council. Thanks also to Grand Sponsors Bowen & Bowen Ltd. and the Belize Border Management Agency for your contributions. Thanks to Atlantic Bank Ltd. for allowing us to use your premises. To Maya Island Air for your donation and Casa Pan Dulce for hosting our entertainers. Special thanks to all the participating businesses in the Lobster Crawl and to those who donated prizes towards the grand raffle. Thanks also to the booth participants who put out excellent food and drinks. Thanks to our judges, Michelle Nuñez, Miss San Pedro, Gerry Badillo from Ambergris Today, Mary Gonzalez from The San Pedro Sun, Joe Chung, Geovanni Martinez & Rebecca Coutant from San Pedro Scoop. A special cheer of appreciation goes out to our food runners from the San Pedro Sailing Club. Thanks to the San Pedro Dance Company for entertaining the audience. Our volunteers Amanda Syme, Renita Dellaca, Peter Lawrence; thanks to Rebecca and Alyssa Arceo for being our official "crawlers" and attending every event so we would be up to the minute reports and pictures of all the fun. Thanks to Elito Arceo for making sure his crew was keeping up with the block party clean-up. Lastly, huge thanks to our organizers, SEAduced by Belize, Sunrise Realty and the San Pedro Business Association.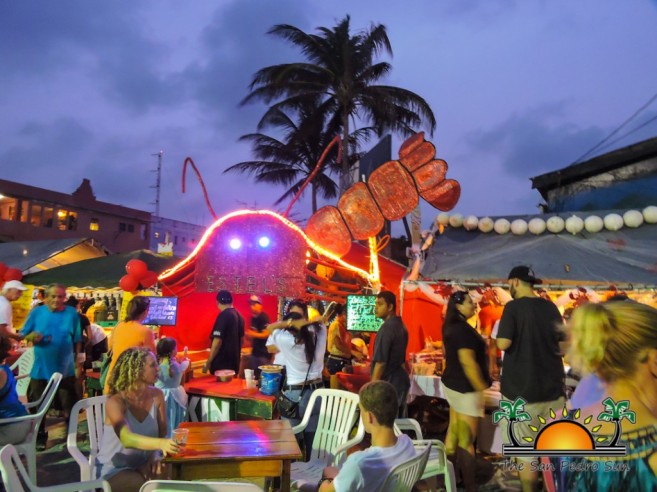 Congratulations to this year's Grand Raffle Prize winner Ms. Patti from California. Enjoy your wonderful prizes and gifts. And further congratulations to the best food and drink winners from the booths at the Block Party. *Details of these winners can be found in the news story.
We invite everyone to please submit their observations, comments & suggestions as we want to improve the event experience.
It is only through your generous support and each and everyone's participation and input that we are able to make this event a continued success. We highly appreciate your ongoing support and look forward to next year's festival.
THANK YOU!! GRAND SPONSORS: HON. MIN. MANUEL HEREDIA & BELIZE TOURISM BOARD
BOWEN & BOWEN LTD, BORDER MANAGEMENT AGENCY , MAYOR DANIEL GUERRERO & SAN PEDRO TOWN COUNCIL, SAN PEDRO BUSINESS ASSOCIATION, SEADUCED BY BELIZE,SUNRISE REALTY
EVENT SPONSORS: EL DIVINO @ BANANA'S BEACH HOTEL, HOL CHAN MARINE RESERVE, CRAZY CANUCKS BEACH BAR @ EXOTIC CAYE RESORT, ISLAND BUZZ CAFÉ, PINEAPPLE'S RESTAURANT @ RAMON'S VILLAGE RESORT, BELIZE CHOCOLATE COMPANY, PEDRO'S PIZZA, CAYE COFFEE ROASTING CO.
AMBER BEACH BAR & GRILL, DI V'U @ WET WILLY'S DOCK, PIRATE'S TREASURE RESTAURANT & BAR,
SEAduced by BELIZE, CARIBBEAN VILLAS HOTEL & SAN PEDRO SAILING CLUB
BOOTH'S SPONSORS: CALIENTE RESTAURANT, PIRATE'S TREASURE RESTAURANT & BAR
CASA PICASSO, DI V'U, PINEAPPLE'S RESTAURANT, RENDEZVOUS RESTAURANT, ESTEL'S DINE BY THE SEA, PEDRO'S PIZZA, AMBER BEACH BAR & GRILL, ELVI'S KITCHEN, BELIZE TOURISM BOARD, SAN PEDRO BELIZE RED CROSS, SAGA HUMANE SOCIETY, SAN PEDRO HOUSE OF CULTURE – National Institute of Culture & History (NICH), TABONY INDUSTRIES
OTHER SPONSORS: CASA PAN DULCE BAKERY, MAYA ISLAND AIR, TROPIC AIR, ATLANTIC BANK LTD.
CHUCK & ROBBIE'S SCUBA DIVING & INSTRUCTION, GECKO GRAPHICS, RED GINGER RESTAURANT
BLUE WATER GRILL, ULTIMATE RENTALS, CARIBBEAN VILLAS HOTEL, SEAduced by BELIZE, CAYE COFFEE ROASTING COMPANY, CASA PICASSO, NPAS – National Protected Areas
JUDGES – Miss San Pedro-Michelle Nuñez, Mary Gonzalez, Gerry Badillo, Rebecca Coutant, Joe Chung & Geovanni Martinez
DECORATING CREW Joe Chung, Renita Dellacca, Amanda Syme, Rebecca & Alyssa Arceo, Tina Kokkinis
FESTIVAL CREW- REBECCA, AMANDA, COQUI, RENITA, PETER, ALYSSA, ELITO, TINA, FOOD RUNNERS Jorge, Everald, Nicholas, David, Chris & Kevin.
Follow The San Pedro Sun News on Twitter, become a fan on Facebook. Stay updated via RSS