SHINE benefits from Sunset to Stars Dinner Fundraiser
Wednesday, November 25th, 2015
On Eagles Wings Ministries (OEWM) and SHINE (Shaping Healthy Identities through Nurturing and Empowerment) hosted yet another successful fundraising event in San Pedro. With proceeds benefitting youth enrichment, the Sunset to Stars fundraising dinner was a truly spectacular night of good food, drink and great company. The event was held at Rain Restaurant and Rooftop Terrace just two miles north of Sir Barry Bowen Bridge, with over 100 persons in attendance.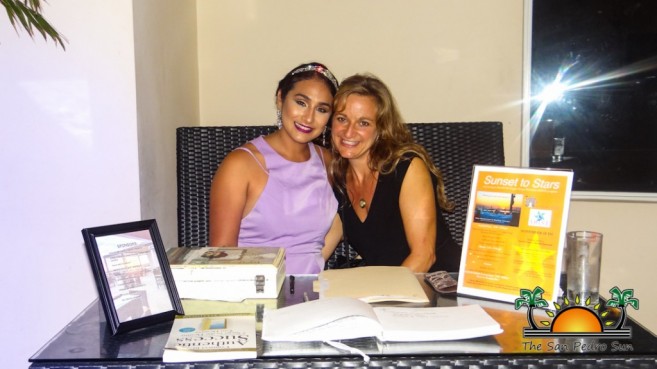 Guests started to arrive as early as 5:30PM where they were greeted with live music and delicious hors d'oeuvres served by friendly Rain waiters. During the cocktail hour, attendees mingled and took time to view some of the various items on sale, such as handcrafted jewelry and art pieces. 10% of the proceeds from all beverages consumed at the cash bar went directly towards SHINE's second semester program, where 15 young ladies are benefitting from a personal growth and development curriculum.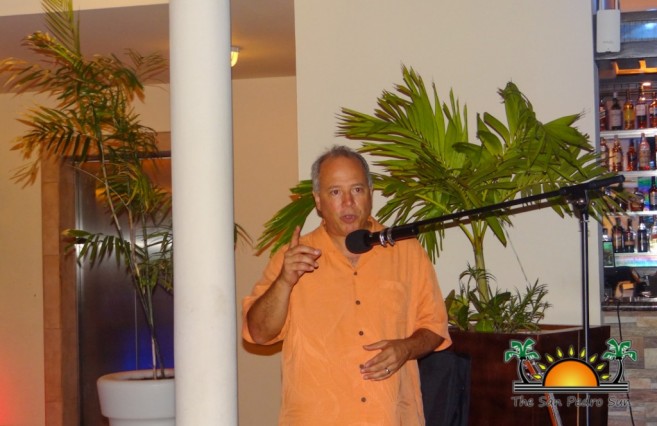 Before advancing to the dinner service, Pastor Todd Eaton blessed the event with a heartfelt invocation. Dinner was an option of either red snapper Veracruz or Chicken Parmesan, served with a grilled vegetable medley and rosemary baked potatoes.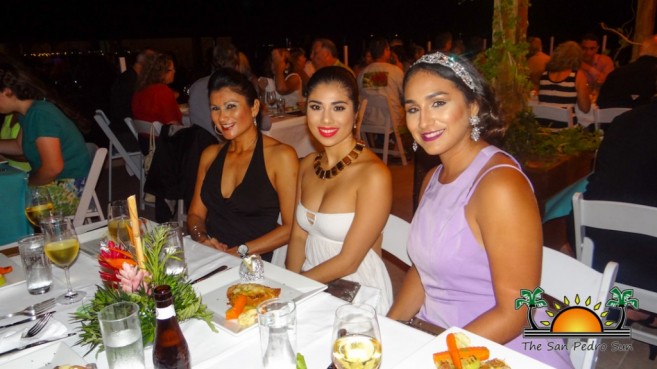 While dinner was being served, San Pedro Town Council Gary Greif delivered the official welcome address. He remarked on the great job SHINE and OEWM has done in the short time operating here in Ambergris Caye. He especially congratulated SHINE founder Michelle Nuñez on her commitment at assisting young ladies in the island.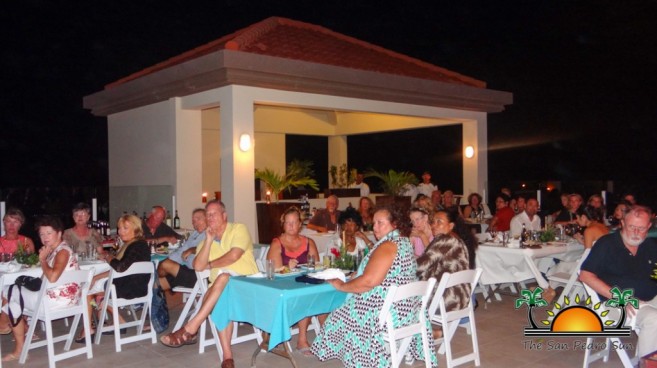 "I'm honored to have been invited to speak at this event. The people involved in these groups truly want the best for the island community and they are working hard to accomplish that. For those who assist and support them, please continue doing so, because together a difference can be made in the lives of others," said Grief. He ended by pledging his full support to both SHINE and OEWM for all future endeavors.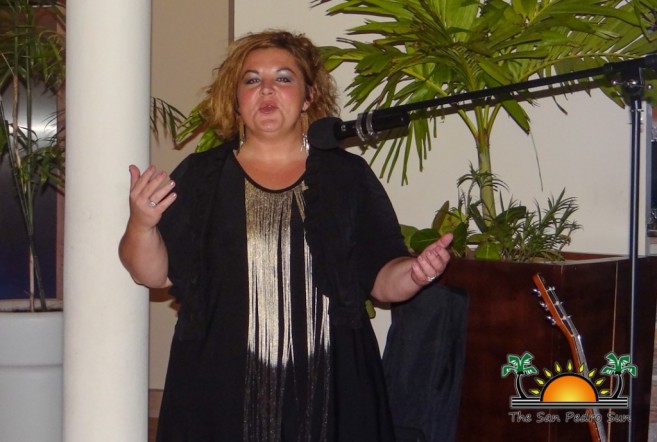 Also speaking was OEWM Director, Emily Fitchpatrick. "We couldn't be happier with the way things have turned out for OEWM in Belize. This is our first international chapter and the people of San Pedro have embraced us and the work we do with at-risk girls and women who have been sexually exploited," said Fitchpatrick. She hopes that OEWM continues to grow in Belize and that the lives of many can benefit from their ministry work and initiatives.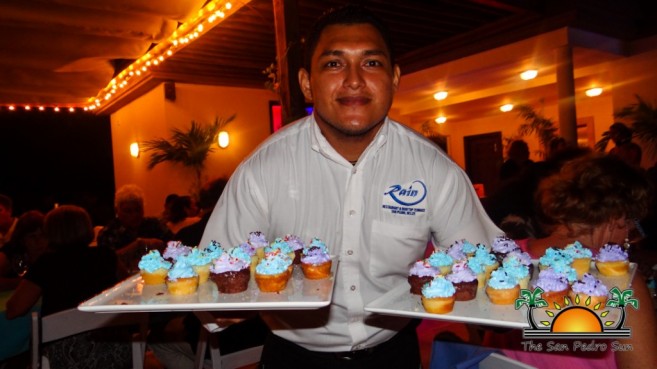 Last to speak was Michelle Nuñez herself. She thanked all those who took the time to attend the event and contribute to this cause. Nuñez also spoke on the work she had done with the SHINE girls and her future plans for the club. "OEWM has become such an important part of my life. It was with their assistance that I was able to create SHINE, and through that, assist young ladies in their growth and development. I am very passionate in empowering women and helping them overcome the struggles of life," said Nuñez. Nuñez's received a roaring round of applause from attendees who were moved by her words and actions.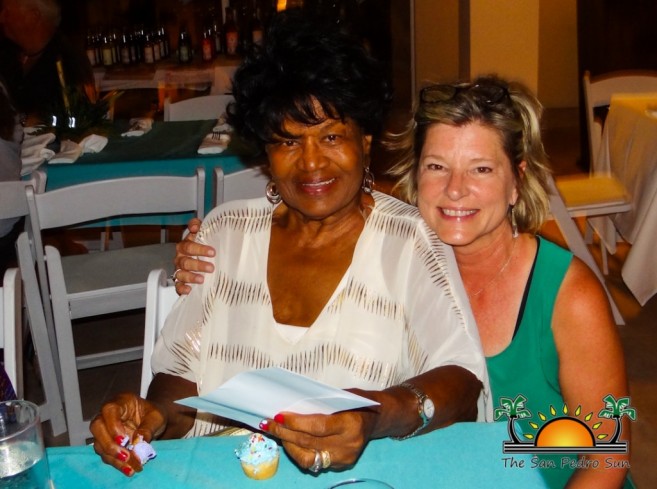 Following dinner, the long anticipated raffle commenced. Eight lucky attendees took home fabulous prizes from 24 hour golf cart rentals to a two-night stay at Caribbean Villas and even a dinner certificate to Rain!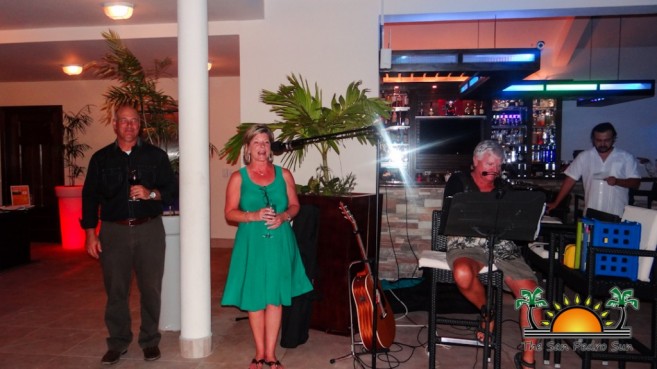 Big thanks to all those who sponsored or donated towards the events, as your contribution went towards a very worthy cause. Those wanting to learn more about OEWM in Belize or SHINE contact Nuñez at 623-3372 or 630-2560, or email [email protected].
Follow The San Pedro Sun News on Twitter, become a fan on Facebook. Stay updated via RSS