15 island girls embark on a SHINE journey
Saturday, October 17th, 2015
After a successful pilot program, SHINE founder Michelle Nuñez has started a new session with a new group of young ladies. SHINE, which stands for Shaping Healthy Identities through Nurturing and Empowerment, is a youth enrichment program for young girls with aims of aiding them in their growth and development. The second installment of the program started on Saturday, October 10th and is scheduled to run for two months. Participants will partake in six lessons geared at building a confident, strong and productive young lady.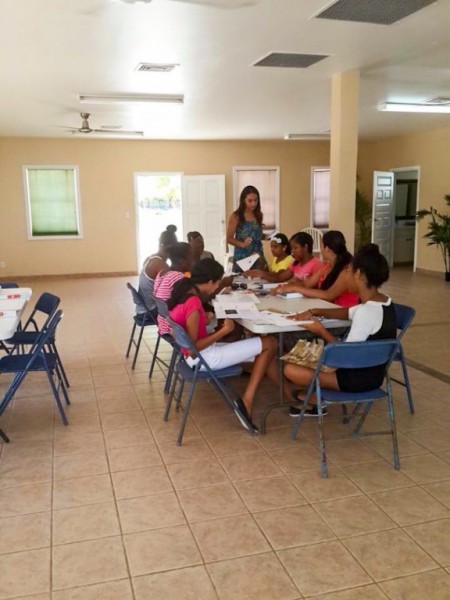 The participants gathered at Banyan Bay on the first day of the program for a short orientation. "The girls met for the first time, we had snacks and drinks and decorated their folders, which will be used throughout the course. The participants for the second installment of SHINE were selected by San Pedro High School Councilor Alexis Guerrero. The program will last two months, with graduation day scheduled for Saturday, November 28th," said Nuñez. She was also glad to announce the participation of SPHS Councilor Alexis Guerrero and Miss San Pedro 2015-2016 Iris Salguero, who will be assisting in the program. "I'm excited for the two months ahead. It's going to be another beautiful journey. I would like to once again thank Alexis Guerrero for her participation and welcome to the team Miss San Pedro Iris Salguero. I'm sure that the girls will learn so much from them both. It's all about Shaping Healthy Identities through Nurturing and Empowerment."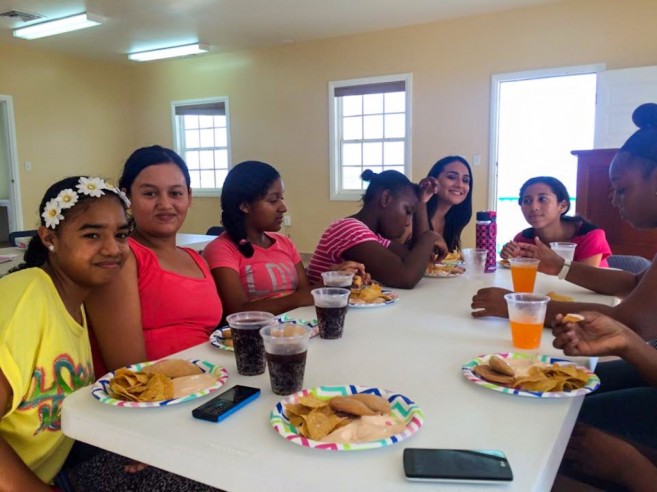 SHINE's curriculum includes lessons in self-esteem/ self-confidence, body image, sexual risk behavior, drugs and alcohol, decision making and communication skills and future goals and ambitions. "My goal is to continue to be passionate, working with girls in our community and to keep raising awareness about self-worth and empowerment. I just got back from my vacation in North Carolina and it was more of a gift of experience and knowledge. Something I will never forget. I visited two Hope Houses and witnessed how the power of a prayer can change people's lives. This trip gave me the strength to continue doing the SHINE program here in San Pedro. This is my second group of girls, whom I hope will benefit greatly from the program, and I look forward to the many more groups of girls that will come in future installments," said Nuñez. As part of the program, the girls will also be treated to a session of Cardio Dance Club, a SHINE banquet and a photoshoot with Karen Brodie.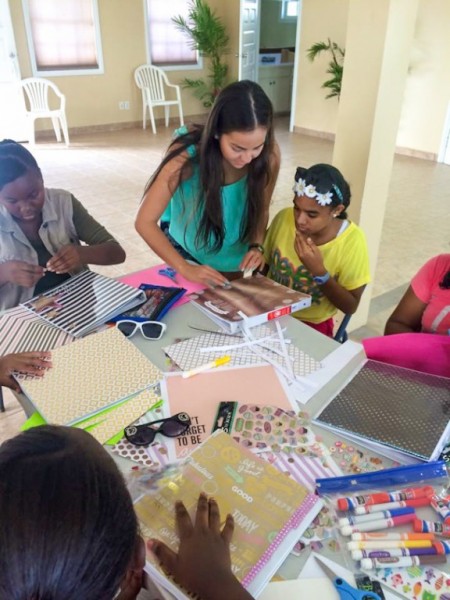 On another note, Nuñez would like to announce that SHINE will be having a fundraising event on Wednesday, November 18th. "This is going to be our big event, and ask everyone to support us and save the date. Details will be coming soon," said Nuñez.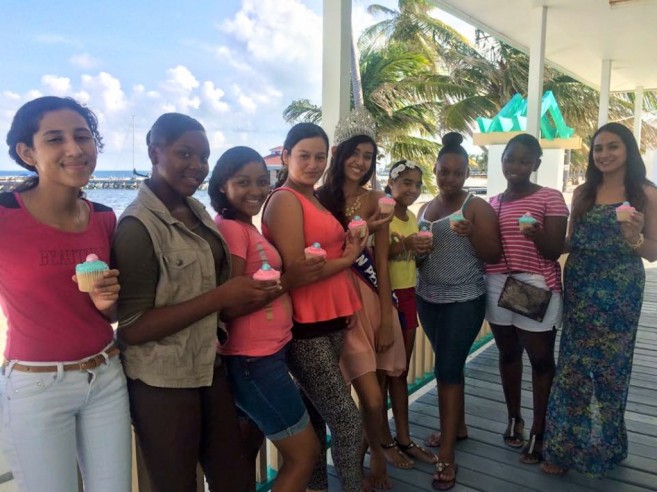 Nuñez would like to extend a big thanks to Banyan Bay, On Eagles Wings Ministries and all those who are contributing to the success of the program. Those wishing to learn more about SHINE can visit www.oneagleswingsministries.org, email [email protected] or follow them on Facebook at https://www.facebook.com/SHINE-1391685324478383/.
Follow The San Pedro Sun News on Twitter, become a fan on Facebook. Stay updated via RSS