Lions celebrate 38th National Convention
Thursday, June 9th, 2016
Lions and Leos of the Lions Zone 59 held their 38th Annual National Convention on Saturday, June 4th and Sunday, June 5th. The convention was especially dedicated to the memory of Lion Carol Cabral, and held under the theme "Many Hands, One Heart, All Eyes-Lions We Serve." Hundreds of members from San Pedro Town, San Estevan, Belize City, Belmopan City, and Chetumal, Quintana Roo, Mexico gathered at the Lion Lester H. Young, TRC Building located in Belize City to celebrate the occasion.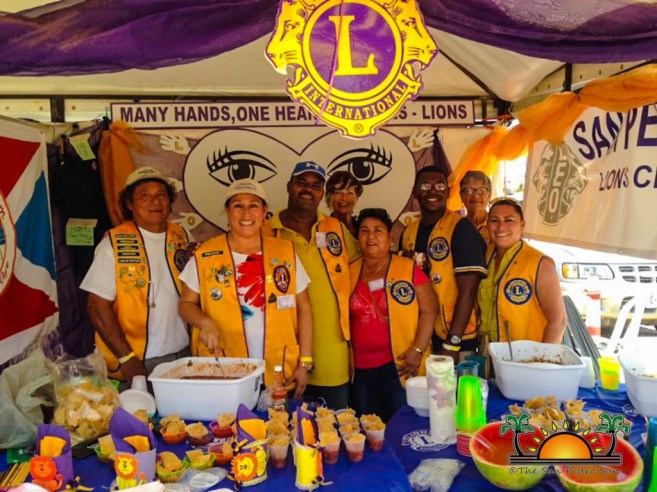 During the two days of fellowship, members took the opportunity to reflect on the goals and objectives of Lionism. The official opening ceremony took place on Saturday, June 4th, where a cabinet meeting saw numerous Lions discussing zone resolutions, the venue for the next convention, and listening to a motivational talk given by Jerry Enriquez. Mayor Darrell Bradley of Belize City, Director of the National Drug Abuse Control Council Esner Vellos, and Zone 59 Chairman Lion Raul O. Castillo, also gave addresses. Following the opening ceremony visitors and Lion members had the opportunity to visit the various hospitality booths. The booths featured a variety of tasty food and drinks, as well as plenty of giveaways.
Following the presentations, the panel engaged with the audience in an open discussion. That night, the Lions hosted a show, where club queens were escorted to the stage by their regional Presidents to display their talent. The presentations were followed with a dinner and dance, with DJ Blue Steel Sounds providing music for the event.
The events continued on Sunday, June 5th, with Lion members attending a church service at All Saints Anglican Church. After the service, members embarked in a community project at Mercy Clinic. As ceremonies concluded, final remarks were made by Zone 59 Chairman Castillo, and the winners of the hospitality booths, Queen Talent, and club presentations were announced. President of the San Pedro Lions Club, Fatima Graniel is pleased that San Pedro took second place for the Lions Club presentation, while Solani Graniel won 1st place for Queen Talent.
Lions across the country have worked tirelessly over the years to those who are in need, embarking on health fairs, vision screenings, and feeding programs that help the community. The San Pedro Lions Club would like to thank all those who helped in making the convention possible.
Follow The San Pedro Sun News on Twitter, become a fan on Facebook. Stay updated via RSS