Solani Graniel is crowned SP Lions Queen 2016/2017
Wednesday, March 23rd, 2016
On the evening of Saturday, March 19th San Pedro Lions Club members and invited guests congregated at the Lions Den to celebrate an evening of gratitude and to crown their new queen.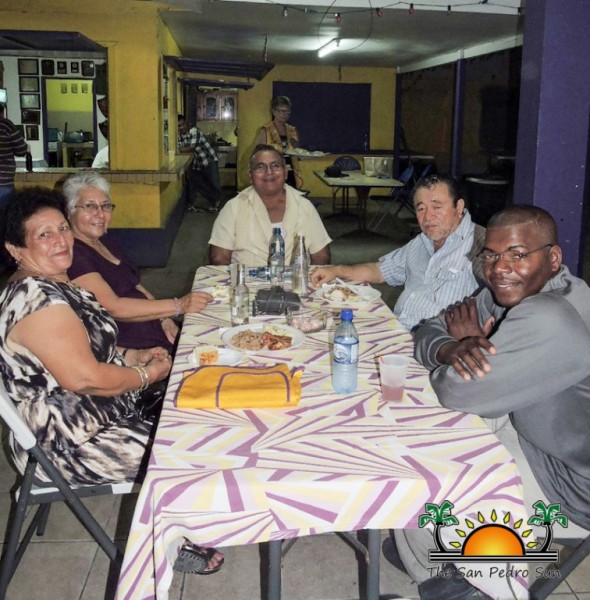 The night kicked off with a social hour where attendees enjoyed cocktails and mingling. SP Lion President Fatima Graniel then welcomed the guests, and issued certificates of appreciation to local businesses who have generously supported the organization over the years.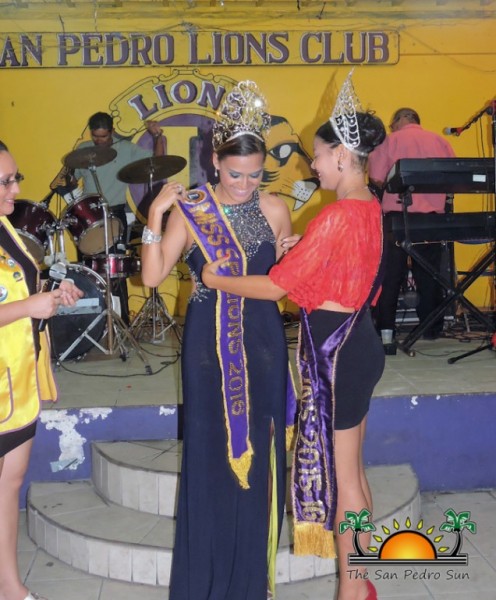 In attendance to receive their certificates were Belize Diving Adventures, Casa Pan Dulce, Castillo's Hardware, Coral Cable Vision, Hidden Treasure's, Mayan Princess, ReMax, The San Pedro Sun, The Palms, Tropic Air and Victoria House. Other businesses recognized included Belize Bank, Blue Water Grill, Captain Sharks, Carlo & Ernie's Runway Bar, Cayo Espanto, Elvis Kitchen, Graniel's Dreamland
San Pedro Holiday Hotel, Matachica, Premium & Wines, Ramon's, Searious Adventures, Super Buy, Travelers Liquor, Wally's Electrical and Wine De Vine.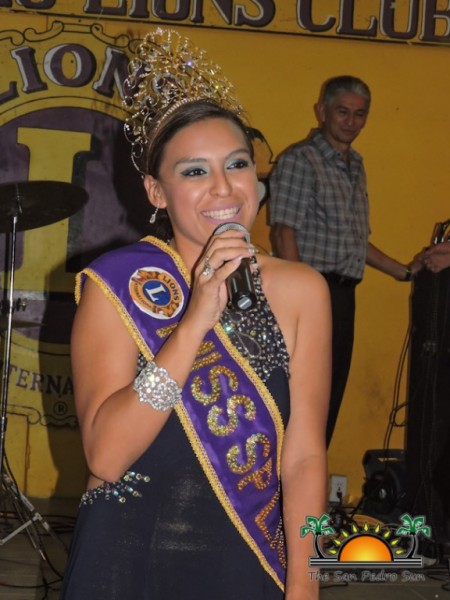 Following the certificate presentation, San Pedro Lions Queen Marisha Thompson 2015/2016 took the opportunity to thank the San Pedro Lions Club for the amazing experience she had during her tenure. It was then announced that Miss Solani Graniel would be crowned San Pedro Lion Queen 2016/2017. Miss Thompson had the honors of sashing and crowning Miss Graniel, who told the audience she was very excited and honored to be their new queen.
Of course, after such a coronation it is only fitting to throw a celebration, and the Rompe Raja band was on hand to perform dance favorites. Guests enthusiastically took to the dance floor where they partied well into the night. Congratulations to Solani Graniel; may her year as the San Pedro Lions Queen be a fulfilling one.
Follow The San Pedro Sun News on Twitter, become a fan on Facebook. Stay updated via RSS