BEL explains power interruptions on Ambergris Caye
Saturday, June 18th, 2016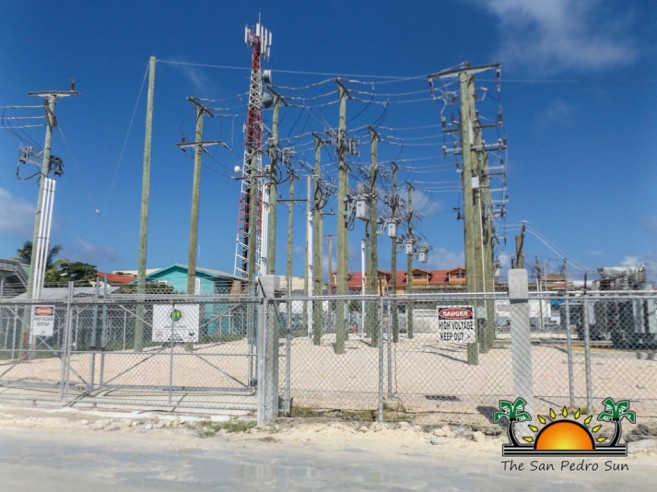 Early in June 2016, Ambergris Caye experienced several unexpected power interruptions that sometimes left the entire island without electricity. Belize Electricity Limited (BEL) has maintained that the frequent power interruptions were due to necessary maintenance works being carried out by BEL.
BEL reports two particular incidents affecting the island. On Saturday, June 4th the entire Ambergris Caye was left without power for almost three hours. This power outage happened between the early hours of 6:40AM and 9:14AM. The need to pull the plug, according to BEL, was in order to relocate the mobile sub-station for maintenance of the transmission system which supplies Corozal, Orange Walk and San Pedro with power.
The second incident, based on their report, occurred on Thursday, June 9th and lasted from 10AM to 10:30AM. In this occasion it did not affect the entire island, and the power interruption was only in scattered areas of Ambergris Caye. The areas affected included Pescador Drive, San Pedrito, Elliot Sub-division, San Pablo, San Marcos, DFC area, and the southern portion of the island from Sunbreze Hotel to Island Cottage Resort. The need to disconnect these areas from the supply of power was due to emergency works to repair hotspots at the San Pedro Sub-station. BEL explains that the maintenance on their stations and equipment is necessary from time to time to ensure the quality of service for their customers.
The management of the company also stated that they always ensure to duly inform their customers of the reasons for power interruptions by routinely issuing notifications via texts, Facebook, radio, and newspapers advertisements.
For any inquiries, BEL can be contacted at their Public Relations Department at 227-0954 or via email [email protected].
Follow The San Pedro Sun News on Twitter, become a fan on Facebook. Stay updated via RSS