United States Acting Chargé d'Affaires, J. Nathan Bland, Hands over 9 Vehicles and Additional Forensic Equipment to the National Forensic & Science Services
Saturday, July 29th, 2017
On July 26th 2017, United States Acting Chargé d' Affaires, Nathan Bland handed over 9 Ford F-150 vehicles and additional forensic equipment valued at over US $800,000 to the Belize National Forensic Science Services. This donation is one part of the overall effort by the U.S. Embassy to assist the Government of Belize in improving the capability and the capacity of the National Forensic Science Services (NFSS) Scenes of Crime Unit to efficiently and effectively process crime scenes.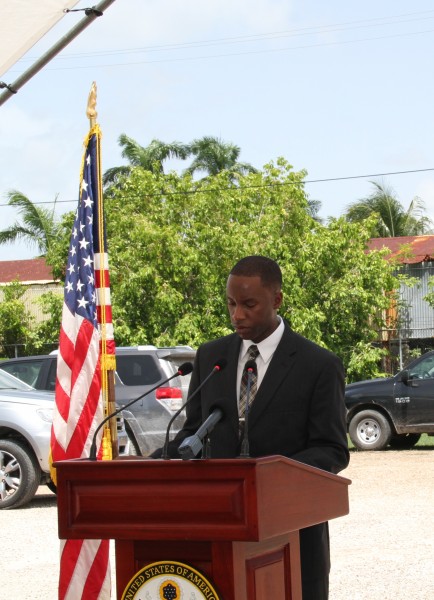 The donation of the vehicles will provide greater mobility to each of the Scenes of Crimes offices throughout Belize enabling them to arrive at crime scenes faster – almost anywhere in the country. This donation also includes various forensics related equipment stocked in each vehicle, including crime scene kits, lights and a generator for night scene processing, cameras, emergency equipment, fire arms identification kits, and several other items.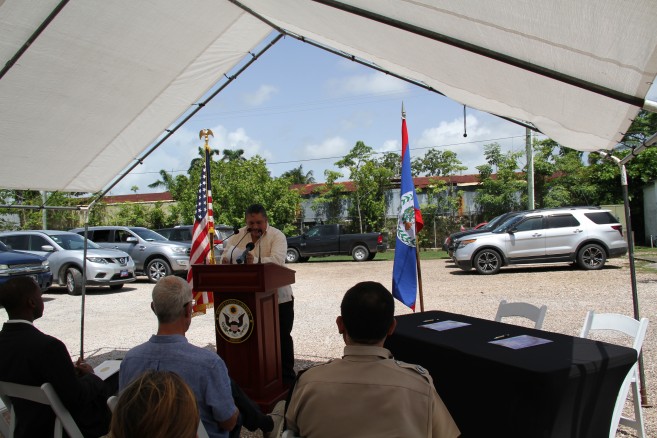 The goal of this equipment donation and continued assistance to the NFSS is to enhance its ability to conduct more effective and complex crime scene processing which will assist police in investigations and eventually lead to more successful prosecutions.
Since 2008, the United States Government has provided US $40 million through the Central America Regional Security Initiative (CARSI) to improve and enhance citizen security and rule of law in Belize.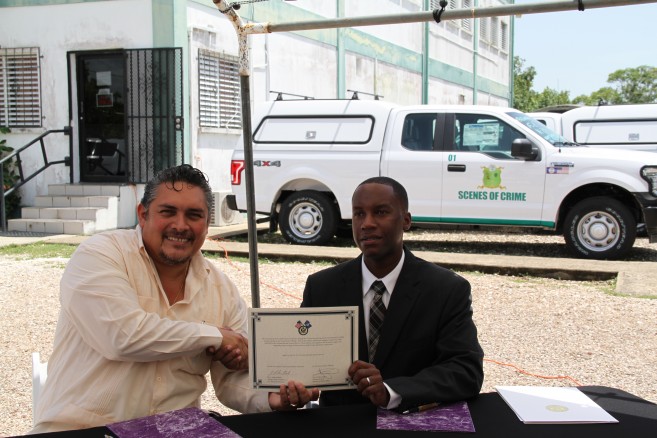 This donation is the latest example of this longstanding cooperation and demonstrates the continued commitment by both the U.S. Government and the Government of Belize to improve Belize's justice sector.
Follow The San Pedro Sun News on Twitter, become a fan on Facebook. Stay updated via RSS