Cost of living continues rising in Belize according to SIB's latest report
Thursday, January 4th, 2018
The Statistical Institute of Belize (SIB) recently released its latest statistics in three categories which include: Consumer Price Index, External Trade Bulletin, and Labor Force. The latest release shows that all-items consumer price index for November 2017 stood at 105.2, an increase of 104.2 compared to the same month in 2016. According to the SIB, for the month of November 2017, goods regularly purchased by Belizeans households were 0.9% higher than they were last year for the same month. While non- alcoholic beverages went down by 0.6%, housing, water electricity, gas and other fuels went up by 0.9%, transportation went up by 6.3 %, and all other goods and services went up by 0.1% as well. However, despite the overall increase of inflation rate in the country, Ambergris Caye was affected the most, as the price of goods and service tend to be a higher rate than that of the remaining areas of the country.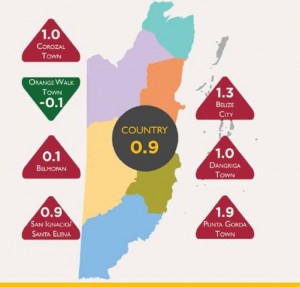 The San Pedro Sun spoke to some islanders regarding the high cost of living, who shared their concerns. "I have noticed that prices of various products keep increasing in the stores on a daily basis. Sometimes the prices for certain products just go up by small amounts but here in San Pedro prices are always higher than the rest of the country. So we Islanders really get affected by prices going up," said one concerned citizen. SIB reported that for the first eleven months of 2017, there was a year-to-date inflation rate of 1.2 % recorded.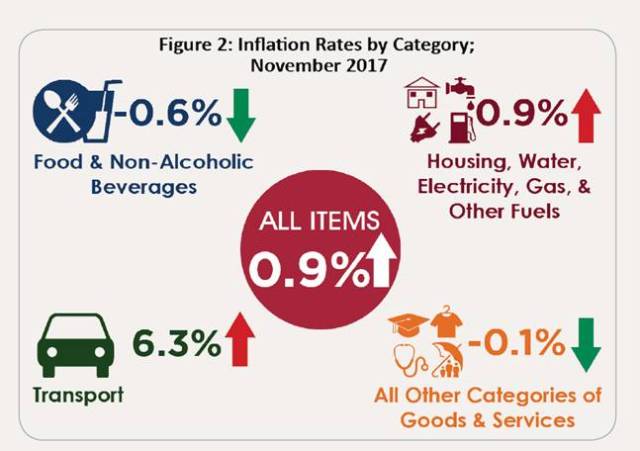 The SIB further reported that in November 2017, Belize imported goods valued $154.5 million dollars. This represented a 7.7 % or $12.8 million dollars decrease compared to November 2016. Merchandise imports for the first eleven months of 2017 totaled $1.7 billion dollars, representing a 4.5% or $77.4 million dollars decrease from the same period last year.
However, the total value of Belize's domestic exports for the month of November 2017 showed a decrease. As $16.9 million dollars for November 2017 was recorded with a decrease of 11.4% or $2.2 million from the $19.1 million dollars recorded for November 2016.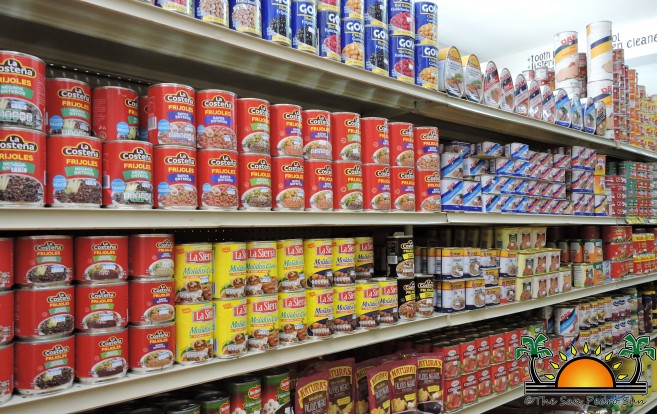 In addition, SIB released results from its September 2017 Labour Force Survey that indicated that the national unemployment rate for that month was 9.7%, a decline of 1.4% from the 11.1% in September 2016. This fall in the unemployment rate can be attributed for the most part to an increase in the number of employed persons for the period, particularly urban females.
To learn more about the SIB reports and Belize's current economic situation you can visit www.sib.org.bz/
Follow The San Pedro Sun News on Twitter, become a fan on Facebook. Stay updated via RSS