Trump administration bans working visas for Belizeans
Thursday, January 18th, 2018
The United States Department of Homeland Security (DHS) announced on Thursday, January 18th that Belizean citizens along with those from Haiti and Samoa will no longer be eligible to apply for work visas. The visa also is known as H-2A for agricultural employment and the H-2B for non-agricultural labor allowed temporary permits for seasonal workers in the agriculture and other industries.
This decision by U.S President, Donald Trump has been linked to his derogatory remarks about several African nations including developing countries in Latin America, including Haiti on January 12th. During a meeting in the Oval Office on immigration reform, President Trump reportedly questioned why the United States would allow taking immigrants from Haiti, El Salvador, and African nations, referring to them as 'shithole' countries. After the remarks went viral, Trump denied ever using such word.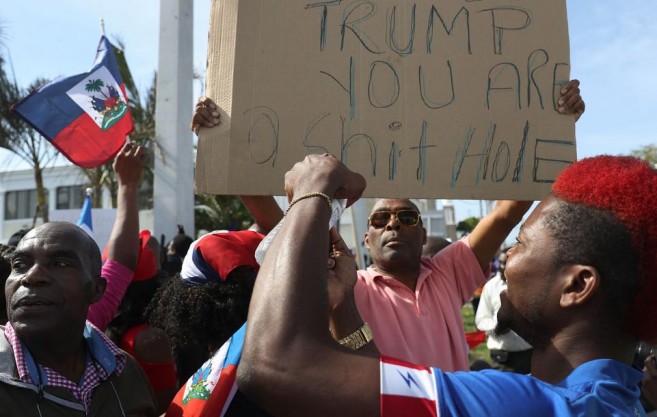 The alleged disparaging remarks by the President were condemned by the Caribbean organization CARICOM, who stated that the insult to those countries and their citizens is unacceptable. "We are deeply disturbed by reports about the use of derogatory and repulsive language by the President of the United States in respect of our Member State Haiti, and other developing countries." The CARICOM release ended stating that they condemned in the strongest terms, the unenlightened views reportedly expressed.
The said work visas are available to citizens of 80 countries and every year this list is updated and re-published. The removal of countries from that list is unusual, but when it happens, the DHS provides reasons for the removal of a particular country.
Belize was reportedly removed because it continues to be included on the list of countries that do not meet standards on human trafficking. The United States State Department noted in its 2017 report of Human Trafficking that Belize is not making efforts to deter such offenses. Belize was ranked in the report with a tier three, listing it as the worst among other countries in Central America. The report criticized Belize's 2013 Commercial Sexual Exploitation of Children Act, which is to criminalize the facilitation of prostitution of persons younger than the age of 18. The Act goes on to state that it does not prohibit adults from engaging in sexual activity with 16 and 17-year-old persons. In addition, it was alleged that Belize decreased efforts to protect traffic victims subjected to sex services and forced labor. Another observation noted in the annual report stated that high ranking government officials were complicit in facilitating human trafficking in the country. These acts were considered a factor to hinder any attempts of enforcement by the local authorities, especially against possible employers.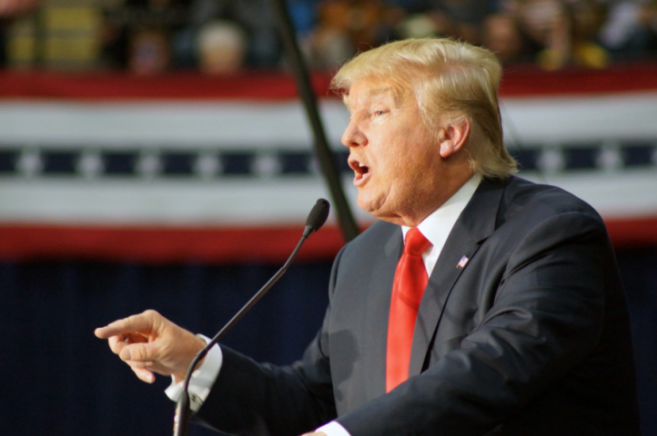 The Government of the United States asked Belize to do more in deterring sex and labor trafficking and to put in place a formal victim identification process. Prime Minister Dean Barrow rejected the contents of the report, rebuking that any involvement of government officials in human trafficking. "I certainly reject that," he said. "I don't know that the report offers any evidence to substantiate that claim, but that is not something that I would accept."
An official response from the Government of Belize is yet to be heard on this latest matter that may affect Belizeans who are in the process of obtaining a work visa.
Additionally, the Embassy of the United States in Belize confirmed that Belize has been removed from the H-2A and H-2B eligibility lists for 2018. However, the Embassy further stated, "DHS may receive a recommendation from the Department of State of a written request from the Government of Belize or an employer that would like to hire nationals of Belize in H-2A status, or another interested party or parties."
In the case of Haiti, the DHS stated that the reason why they were eliminated from the list is due to a high rate of overstaying the terms. Also, Haitians were labeled as historically demonstrating high levels of fraud and abuse. Meanwhile, Samoa was removed because it does not take back its deported nationals from the United States, and for this Samoa has been categorized as a recalcitrant country.
Follow The San Pedro Sun News on Twitter, become a fan on Facebook. Stay updated via RSS