Human Trafficking continues to pose a challenge in Belize
Saturday, March 24th, 2018
Human trafficking continues to affect the country of Belize, and on Ambergris Caye it is no exception. Evidence of this was seen on November 2, 2017, when 25 Honduran women were arrested by the San Pedro Police Department and Immigration Officers after inspecting three bars on the island. In January 2018 Belizeans felt international pressure when the USA banned the issuing of temporary work visas following the U.S. Department of Homeland Security (DHS) latest evaluation where Belize received a low rate on the U.S. State Department's 2017 Human Trafficking report, resulting in the removal of Belize from a list of 80 countries approved for the temporary work visas.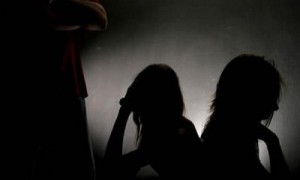 Several agencies have attempted to provide assistance to Belize to combat this issue. One such agency is the U.S. Embassy in Belize, who in coordination with U.S. Homeland Security Investigations, provided training on Forensic Interviewing Techniques for Victims of Human Trafficking to over 65 Government of Belize officials from five different agencies: Human Services; Police; Immigration; Customs; and Department of Public Prosecutions from October 31 to November 2, 2017. Local authorities have also addressed the issue of Human Trafficking, with Belize Rural South Area Representative Honorable Manuel Heredia Jr. stating, "Any bar that is found prostituting young girls will be closed down immediately," when he attended the ribbon-cutting ceremony for Hope Haven, Ambergris Caye's first Children's Home on November 4, 2017.
Since then, The San Pedro Sun has attempted to further discuss this statement with Heredia, who has indicated that he is working closely with officials to assure human trafficking doesn't continue. However, the Minister did not specify if any bars on the island have been closed due to human trafficking. The Sun also made several attempts to reach Mayor Daniel Guerrero for a comment on the issue but to no avail.
Other authorities on the island have confirmed the need to implement a plan to eradicate Human Trafficking and have reassured The Sun of their commitment against this issue. According to the Officer in Charge of the Coastal Executive Unit, Superintendent Henry Jemmott, to help combat human trafficking the San Pedro Police Department is vigilant. "We are constantly checking all the bars on the island to make sure that they aren't prostituting these girls and having them illegal in the country. We carry out this operation sometimes with or without the assistance of the Immigration officers," said Jemmott.
Human Development Officer of San Pedro Town, Adan Kay stated that they are also working with the Police Department and Immigration Officers. "We work closely with authorities here on the island, our main role is to provide a safe place for these victims of human trafficking. When the San Pedro Police Department and Immigration go and inspect these bars on the island we usually accompany them as to make sure that these victims are handled in an appropriate way," said Kay.
In addition to speaking to the authorities on the island, The San Pedro Sun also spoke with a representative from Hope Haven Women and Children's Home. Currently, the shelter is not taking in any women or children, as they are still processing the right licensing needed to legally house them. "For the meanwhile, we are here organizing seminars and workshops to empower all these women and give them hope that they can become better persons in our society," said the Hope Haven representative.  They further stated that they should be receiving the license soon and will be able to provide shelter for women and children of Ambergris Caye who are at risk and/or other forms of abuse.
Anyone with information into such a crime should report it immediately to the nearest police station or to Crime Stoppers by calling 0-800-922-TIPS (8477).
Follow The San Pedro Sun News on Twitter, become a fan on Facebook. Stay updated via RSS