Belize Enters Agreement with the Human Trafficking Institute to Enhance the Capacity of Belize's Specialized Human Trafficking Unit
Monday, November 12th, 2018
On Thursday, October 25, 2018, The Belize Police Department and the Human Trafficking Institute entered into an agreement to partner in building the capacity of Belize's Specialized Human Trafficking Unit that was formed earlier this year. This agreement was signed by the Commissioner of Police Allen Whylie, in Washington, D.C.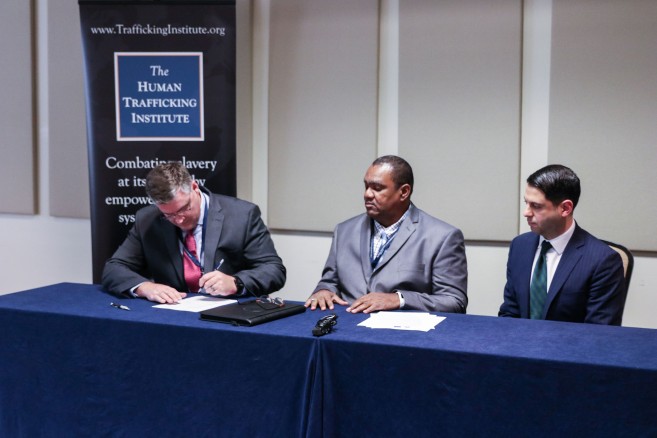 Upon signing the agreement, Commissioner Whylie said. "I am very pleased to be here to sign this memorandum of understanding, which will see the resources and the assets of the Human Trafficking Institute and the Belize Police Department working together in terms of improving our efforts on the issue of slavery and human trafficking."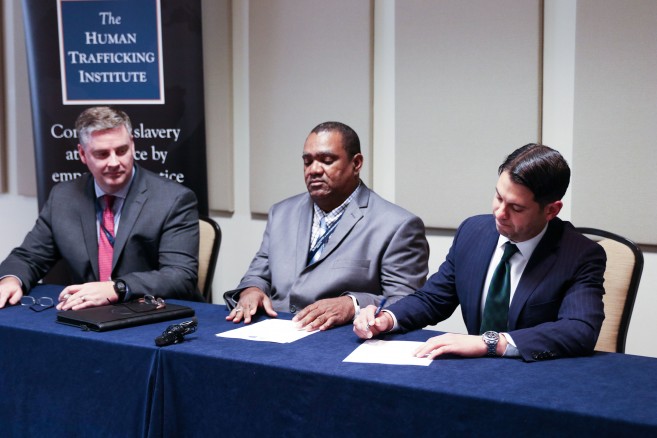 The agreement provides for office space for members of the specialized unit, as well as staff of the Institute, who will provide ongoing technical investigative assistance in trafficking in persons (TIP) cases. The space will also serve as a secure and private location for interviewing TIP victims and witnesses, collecting evidence, and planning operations. In addition, the agreement helps ensure the specialized unit has the essential tools and resources it needs to carry out proactive human trafficking investigations, including a designated vehicle to aid the specialized unit in its care for TIP victims and investigation and prosecution of TIP cases.

This four-year agreement outlines a shared financing structure between the Belize Police Department and the Institute for the office space and designated vehicle. The Belize Police Department and the Institute will share the costs of the vehicle throughout the four years of the agreement; the Police will assume increasing responsibility for funding the costs of the office space.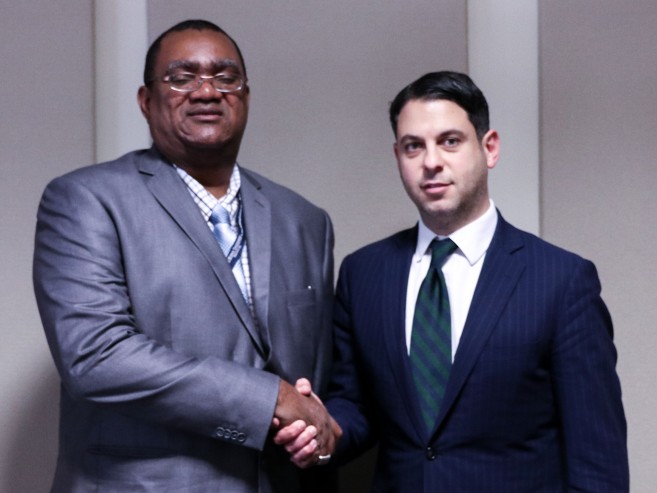 The Human Trafficking Institute exists to decimate modern slavery at its source by empowering police and prosecutors to stop traffickers. Working inside criminal justice systems, the Institute provides the embedded experts, world-class training, investigative resources, and evidence-based research necessary to free victims. For more information, visit www.TraffickingInstitute.org.
The signing of this agreement signifies the commitment of The Belize Police Department, and The Government of Belize in the fight against the scourge of Trafficking in Person.
Follow The San Pedro Sun News on Twitter, become a fan on Facebook. Stay updated via RSS