Presentation of Belize's National Report under Third Cycle of the Universal Periodic Review
Tuesday, November 20th, 2018
On November 12, 2018 a delegation headed by the Chief Executive Officer in the Ministry of Foreign Affairs, H.E. Patrick Andrews, presented Belize's national report under the Third Cycle of the Universal Periodic Review (UPR) to the Human Rights Council.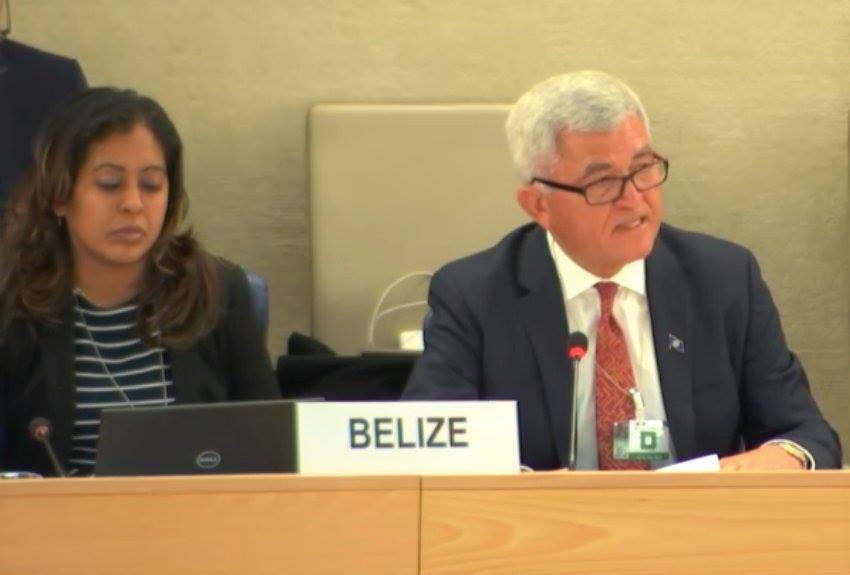 In his opening remarks, CEO Andrews updated the Council on the advancements made in the implementation of recommendations received from the second UPR. Recommendations covered rights such as equality and non-discrimination, right to an adequate standard of living, health, education, efforts being made to reduce prolonged pre-trial detention, improvements to Belize's national human rights framework, and progress in the advancement of women.
The notable progress made in implementing many of these recommendations was welcomed by states and Belize was encouraged to keep up its progress in promoting, protecting and ensuring the full range of human rights of all.
Belize received 124 recommendations of which it accepted 98 as many of these were regarded as being in the process of implementation. These treated with inter alia, the rights to education, health, sexual and reproductive health, gender equality, gender-based violence, non-discrimination, the inclusion of persons with disabilities, and the establishment of a national human rights institute in accordance with the Paris Principles.
During the interactive dialogue, some countries expressed support for Belize's sovereignty and territorial integrity and for the holding of a referendum on whether to refer Guatemala's claim to Belize's continental, insular territories and the maritime areas, to the International Court of Justice (ICJ).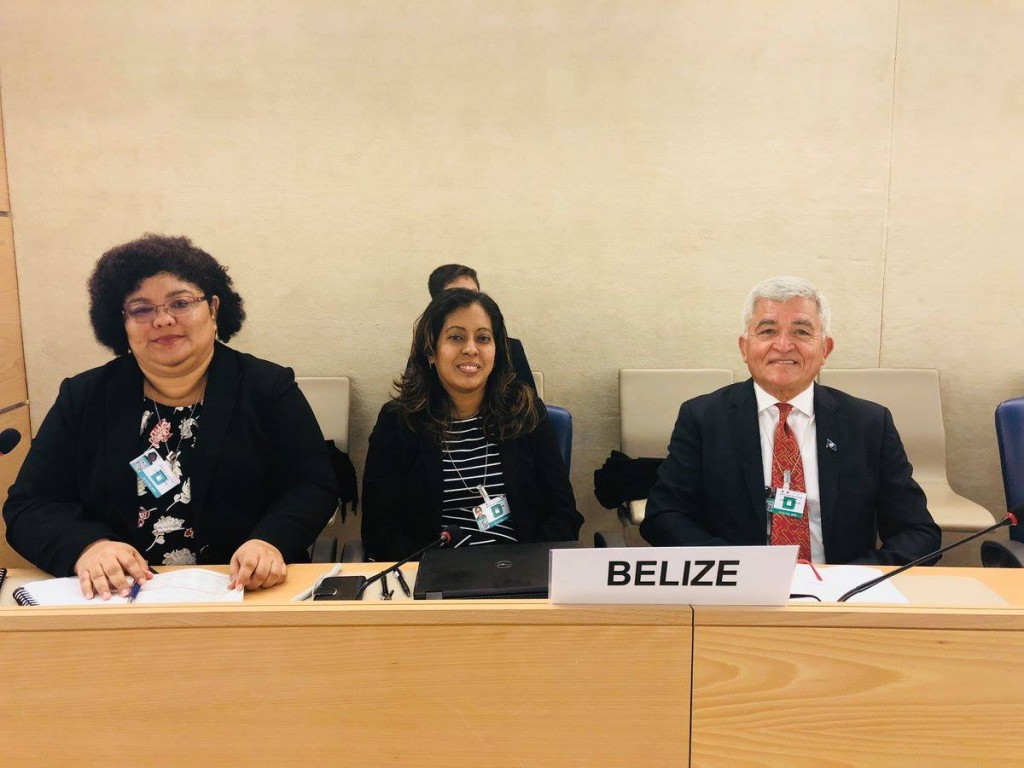 The UPR is a mechanism of the Human Rights Council established on March 15, 2006 by the UN General Assembly. The UPR process involves the periodic examinations of human rights performance through an assessment of the country's human rights records and how human rights violations are addressed wherever they occur. The human rights situation of all UN Member States is reviewed every five years.
CEO Andrews was accompanied by the Chief Executive Officer of the Ministry of Human Development, Ms. Judith Alpuche; Director of International Affairs (Cooperation), Mrs. Orla Kantun Coleman; and First Secretary at the Embassy of Belize in Brussels, Mr. Raineldo Urbina.
Follow The San Pedro Sun News on Twitter, become a fan on Facebook. Stay updated via RSS