Fish Right, Eat Right Program certifies restaurants in San Pedro Town
Friday, August 31st, 2018
The Fish Right, Eat Right program has certified various restaurants on Ambergris Caye for their efforts in promoting sustainable seafood. Fish Right, Eat Right Program was created with the goal to have seafood purveyors become part of the solution to managing and protecting Belize's natural resources, by agreeing to purchase only seafood that is legally caught, and follow the best management practices, reducing the market for juvenile seafood products and other unsustainable practices. The program is implemented by the Belize Fisheries Department (BFD) and Belize Tourism Board (BTB), along with the support of Belize Federation of Fishers, Belize Fishermen Cooperative Association, Belize Tourism Industry Association, Oceana Belize, Wildlife Conservation Society (WCS), and Environmental Defense Fund.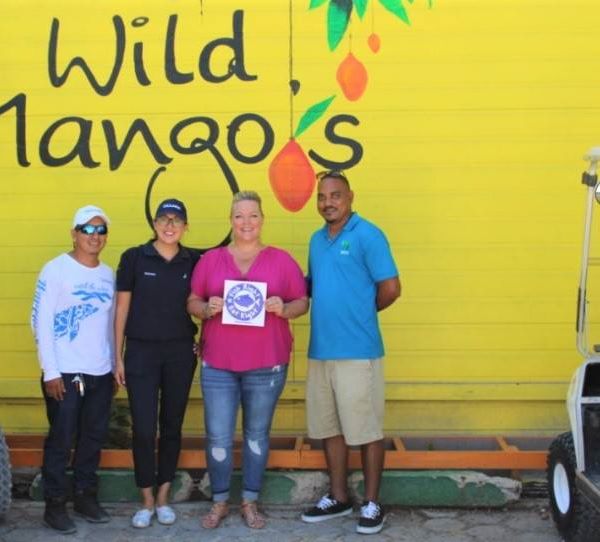 So far, in San Pedro Town, the Fish Right, Eat Right Program has certified Wild Mango's Restaurant, Elvis Kitchen and Blue Water Grill for their commitment to promoting sustainable fishing. Amy Knox, the owner of Wild Mango's Restaurant, says she was contacted by the WCS about a year ago, telling her about the program and asking if she would sign up, as she has always focused on protecting and preserving the marine life. "In my restaurant, we don't serve seasonal seafood like lobster, as we believe in preserving these species," she said. "This is something that we have should have done a long time ago, and I totally recommend businesses to sign up for the program in order help preserve our tourism assets like the Barrier Reef and our marine life."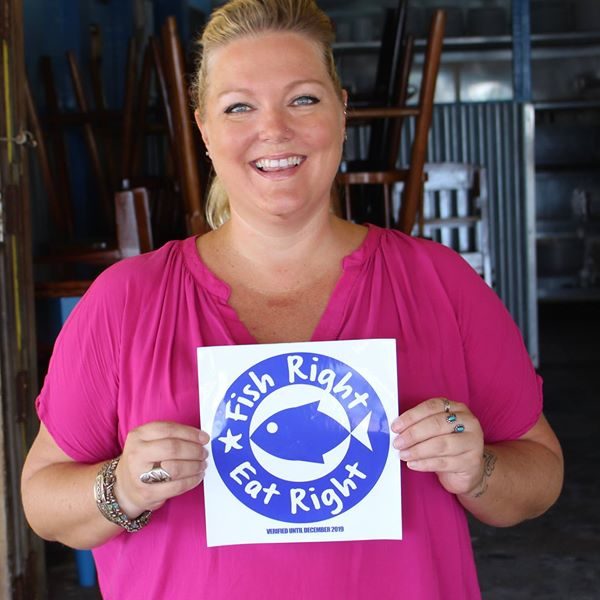 The goal of the certification program is to control illegal fishing and promote best practices in fisheries by providing marketing incentives throughout the supply chain via the promotion of responsible seafood consumption. Those establishments that demonstrate knowledge of and compliance with the Fisheries Regulations receive special recognition, and responsible fishers who comply with the regulations will have preferential access to these reliable markets. Fish Right, Eat Right is initially targeting restaurants and hotels, with the possibility of expanding to include cooperatives, fish markets, supermarkets and other seafood purveyors in the future. An advertising campaign for tourists and the public to support these compliant, recognized establishments is also planned. For restaurants, this program will help them match consumer demand for legal, healthy products with a supply chain that will deliver. The program will also help restaurants identify alternative seafood options for consumption that can help reduce fishing pressure on species that are over-exploited, threatened, or endangered.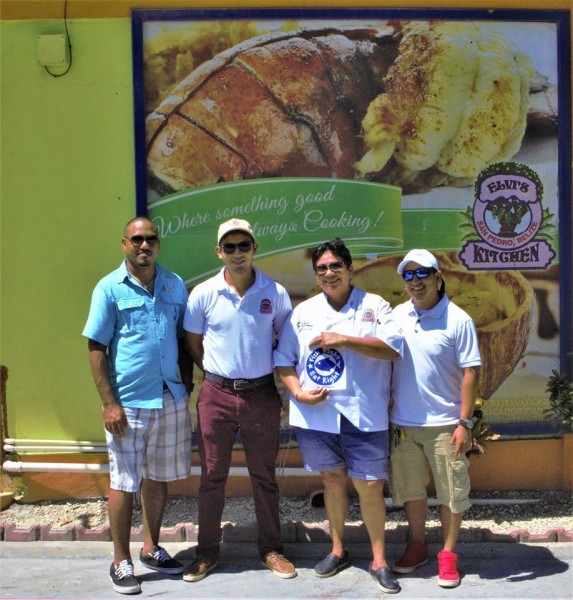 To receive certification recognition from the Fish Right, Eat Right Program one must have knowledge of the Belize fisheries regulations and sustainable fisheries management, comply with the Fisheries Regulations, participate with data collection, promote sustainable seafood options on the menu, and display educational material highlighting the Fisheries Regulations and other sustainable fisheries management initiatives, and purchase legally-sourced seafood.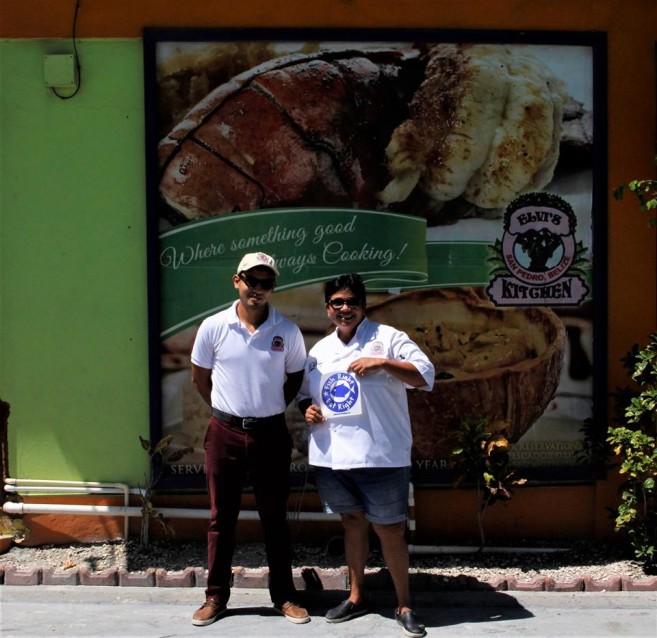 Some of the benefits of being certified by the program include marketing materials like the Fish Right Eat, Right symbol for easy identification on menus, along with branded materials provided for proud display throughout the establishment. Restaurants will also be listed on the Fish Right, Eat Right and BTB websites, and the Fish Right, Eat Right App, showcasing partnership through use of the Fish Right, Eat Right symbol. Certified establishments will also have the opportunity to participate in BTB events across the county, where they help showcase and advertise the great work they are doing in promoting sustainable seafood consumption.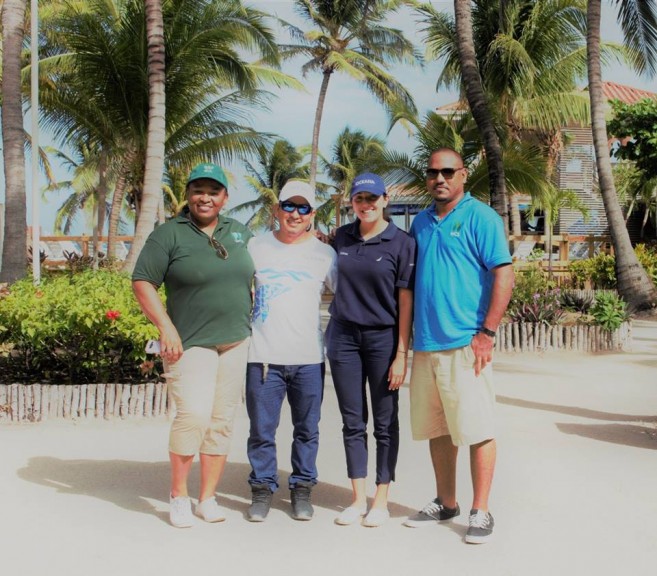 The Fish Right, Eat Right Program also provides establishments with a free tablet that consists of an app named "Our Fish", for seafood buyers to keep track of their purchases. It also provides a secure platform for documenting and storing information. All data is password protected. For more information on how to download the Fish Right, Eat Right App, you may contact WCS at 223-3271, 627-8477 or email [email protected]
In the upcoming weeks, more businesses on the island are expected to be certified by the Fish Right, Eat Right Program. Any restaurant/hotel in Belize whose seafood is primarily sourced locally (from Belize) can join the program. Initial implementation will not require any payment for membership, however, a membership fee will be considered for retaining certification in the future. For more information on how to be a part of this program, you can visit their website at www.fishrighteatright.com
Follow The San Pedro Sun News on Twitter, become a fan on Facebook. Stay updated via RSS