Fisheries Department Skills Training Graduate Receives Opportunity in Anguilla
Tuesday, October 2nd, 2018
The Fisheries Department in collaboration with the Belize Marine Conservation and Climate Adaptation Project congratulates Mr. Noe Verde, an Electrical Installation graduate from Sarteneja Fishing Village, who was selected to work with other Belize City ITVET graduates with DCK Worldwide company in Anguilla. Mr. Verde left the country on September 28, 2018 and will work in Anguilla for 2-3 months, all expenses paid.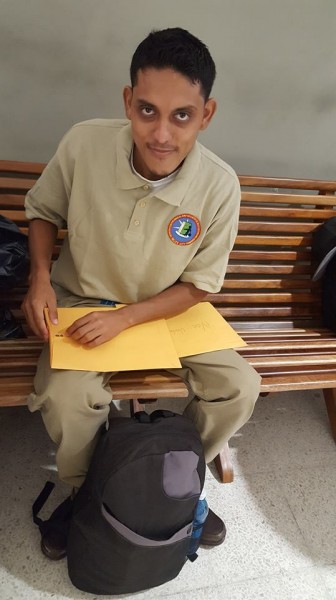 Mr. Verde was one of 15 Trainees who completed the Electrical Installation (Level 1 and 2) course at Orange Walk ITVET. This eight-month customized skills training programme included internship. Mr. Verde holds an Associate Degree in Environmental Science and worked part time with the Sarteneja Fisherman Association. After successfully acquiring his electrical certification through the skills training program, Mr. Verde worked part-time in the electrical field. Mr. Verde was invited to take the opportunity to expand his working experience by joining DCK Worldwide company presently in Anguilla.
The strong interest and drive to succeed, earned Mr. Verde an opportunity to work for DCK worldwide company and expand his knowledge and experience in the electrical field on an international platform. The Belize Marine Conservation Climate Adaptation project is proud to have been the leverage of this opportunity and seeks ways to continue to support successful trainees to continue expanding in their field.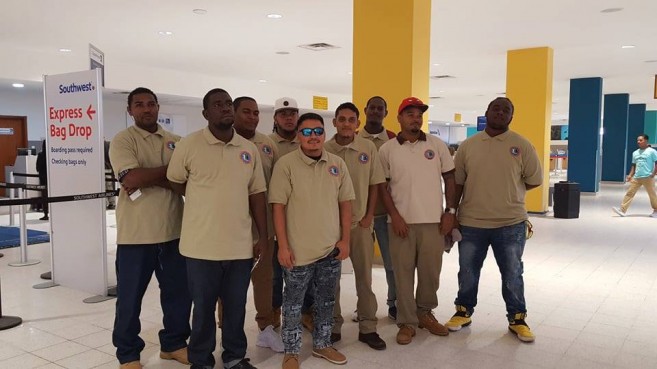 The Electrical Installation Skills Training Course was funded by the Adaptation Fund and The World Bank through the Belize Marine Conservation and Climate Adaptation Project (MCCAP), a five-year project designed to implement priority ecosystem-based marine conservation and climate adaptation measures to strengthen the climate resilience of the Belize Barrier Reef System. The Project aims to ensure there is equity in mobilizing communities for the development of alternative livelihoods, where all affected users and vulnerable groups (women, elderly, indigenous people) have been identified and given an opportunity to participate. The primary objective of the skills training program targeting fishing communities is to assist fishers and their household to acquire new skills and open opportunities to earn an income. As a result, reducing fishing pressure on our marine ecosystem.
Follow The San Pedro Sun News on Twitter, become a fan on Facebook. Stay updated via RSS