Belize's Speaker of the House of Representatives Visits the Commonwealth Secretariat
Wednesday, October 31st, 2018
London. October 30, 2018. The Honourable Laura Tucker-Longsworth, Speaker of the House of Representatives of Belize, met with officers from the various directorates at the Commonwealth Secretariat during her visit to London as a part of the first phase of a Belize-United Kingdom Commonwealth Parliamentarian Association (CPA) Exchange Programme.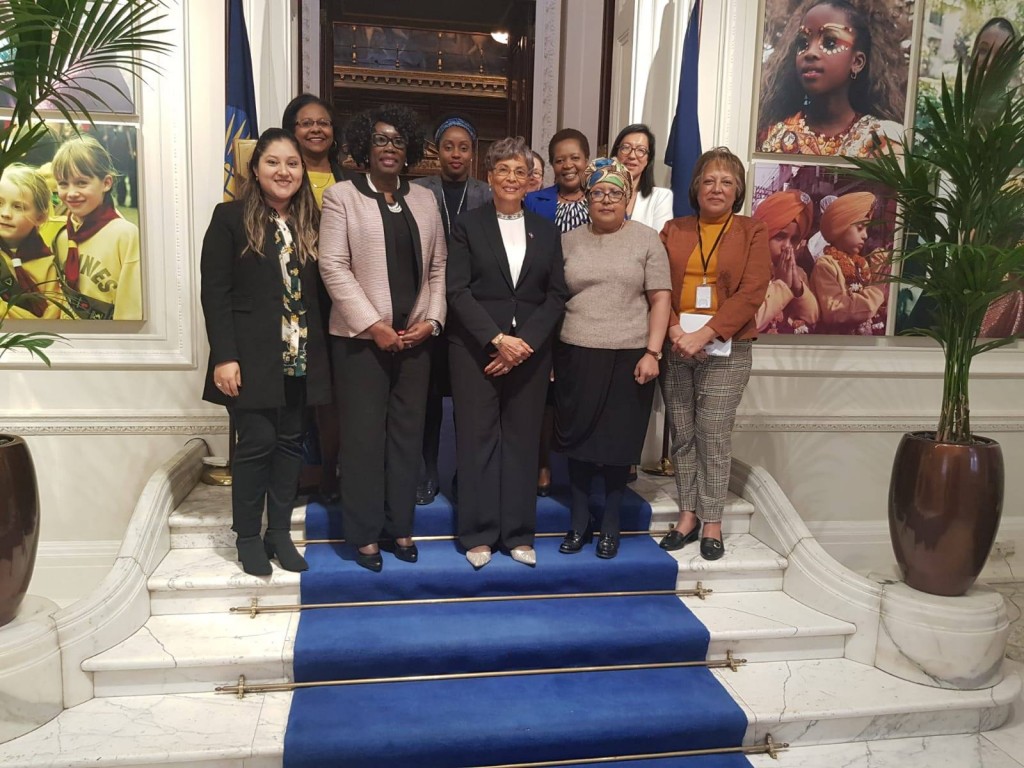 Officials from the Commonwealth Secretariat discussed ongoing work of the Secretariat in areas pertaining to human rights, health, youth and sports, civil and criminal justice, governance, and gender. Challenges impacting Belize and the rest of the Caribbean region were also discussed. Key initiatives were highlighted that can promote good governance and democracy in Parliaments. Of interest also, was work being done to increase the number of women entering politics.
The Secretariat's work on providing oversight on compliance of international frameworks by Commonwealth countries, particularly Belize, was extensively discussed.
Speaking on Belize's ongoing initiatives, Hon. Longsworth highlighted factors related to the launch of the HPV vaccination as a public health initiative by the Ministry of Health. Hon. Longsworth also updated on the ongoing work by the National AIDS Commission to review outdated laws and to develop anti-discrimination legislation. Additionally, Hon. Longsworth noted that the newly established organization of the Spouses of CARICOM Leaders Action Network (SCLAN) is well poised to support ongoing activities of the Commonwealth Secretariat.
Hon. Longsworth was accompanied by diplomats from the Belize High Commission.
Follow The San Pedro Sun News on Twitter, become a fan on Facebook. Stay updated via RSS