Dollar drive fundraiser hosted for Anthony Coleman to travel to Shriner's Hospital in the USA
Saturday, November 2nd, 2019
A dollar drive fundraiser was held on Monday, October 28th as to raise funds for island student Anthony Coleman. He is scheduled to travel on Monday, November 4th for evaluation and surgery for a pair of prosthetic arms to the Shriners Hospital for Children in Shreveport, Louisiana, USA. The dollar drive was organized by the San Pedro Justices of the Peace (JP's) Association and the San Pedro Police Department. Funds raised will be used for Coleman's travel and expenses during his initial two-month stay for him and his mother.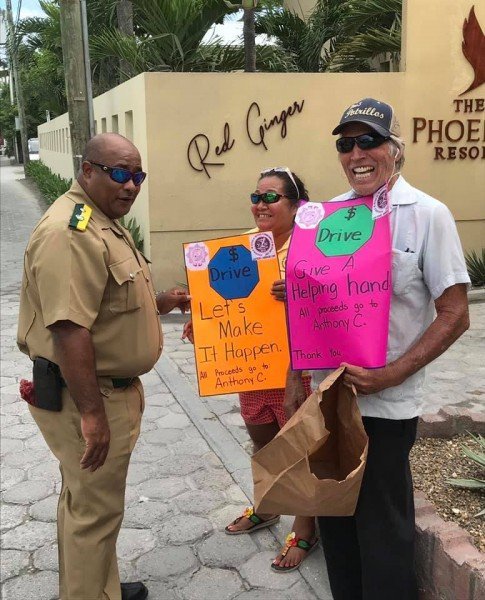 At 8am, island JP's, Police Officers and volunteers gathered in-front of the San Pedro Police Station to collect funds for Anthony. Many passers-by kindly contributed to the petition to assist towards his cause. From 8am to 12pm, a total of $2, 412.36 dollars was collected. San Pedro JP Association President Clive Welsh told The San Pedro Sun that he is overwhelmed with the support received towards Coleman. "I have known Anthony Coleman for over a year and a half and upon meeting him I was so greatly moved by his desire to do what others thought was impossible. He wanted to go back to high school but thought it was impossible and we saw how that became a reality and his desire is to pursue academics in his study but once again felt like that was not possible until the opportunity opened up for him to go for the prosthetic surgery. This young man has received hope along his journey and I truly believe that he will inspire hope to many who are in situation as his or worse. As the president of the JP association, I was greatly blessed by the JP's who stood in the hot sun and collected the donations as well as those JP's who were unable to attend due to work and other commitments but donated generously to the cause. Thank you to both the SPJP Association and the SP Police department and special thanks to Masonic Lodge and all of the residence of San Pedro who participated sacrificially and generously," he said.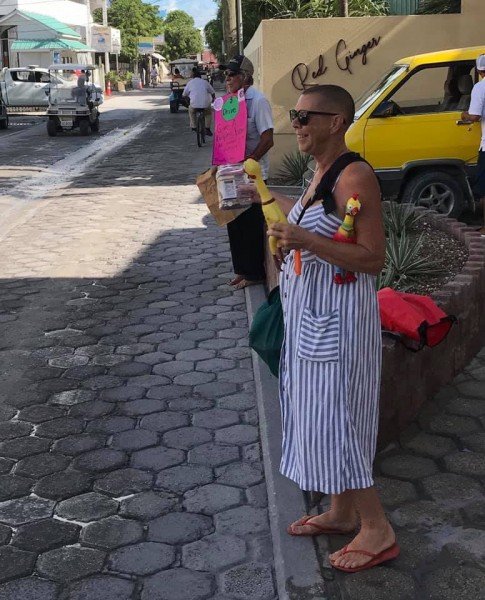 Coleman is a 15-year-old student at San Pedro High School who lost both arms in a terrible construction site accident back in 2017. Despite his disabilities, he is an excellent student and is a high school athlete. He has further taught himself to write and achieve many functions able-bodied people do. He was recently accepted to the Shriners Hospital for Children thanks to the fraternal relations between the Ambergris Caye Masonic Lodge ( ACML) organization and the hospital.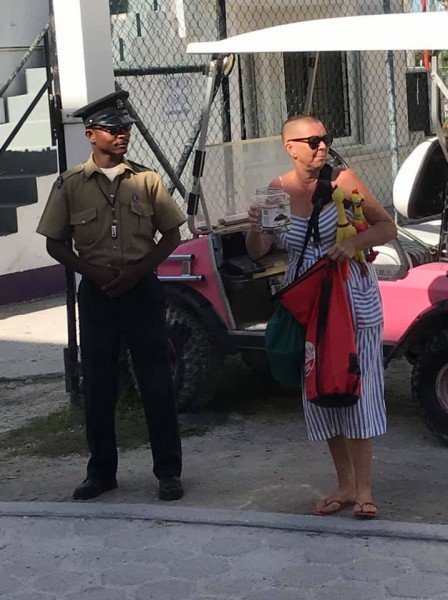 Coleman, along with his mother and brother, will be staying in the USA for a minimum of two months for his treatment and prosthetic arms surgery. Because of this, ACML humbly asks that the island community unites to ensure Coleman receives this life-changing treatment. This will be one of many necessary visits to and from the United States. Their goal is to secure at least $20,000BZ. If you are interested in assisting Coleman's cause, you can make a deposit or wire transfers via ACML's Atlantic Bank Account #100288010. You are recommended to send a picture of the deposit slip to their email address at [email protected]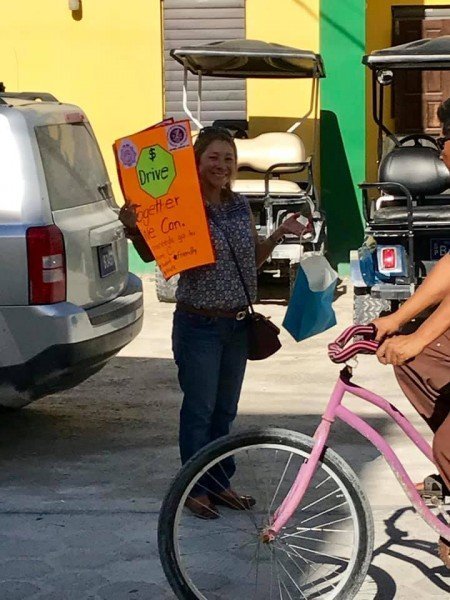 Special thanks go out to Special thanks to Officer in Charge of the Coastal Executive Unit, Superintendent Christopher Noble, the various JPs, volunteers and Karen Brodie for taking time out and assisting at the dollar drive. There is still time to donate and help towards a good cause. You can donate at any of the bank accounts provided or email ACML for more information.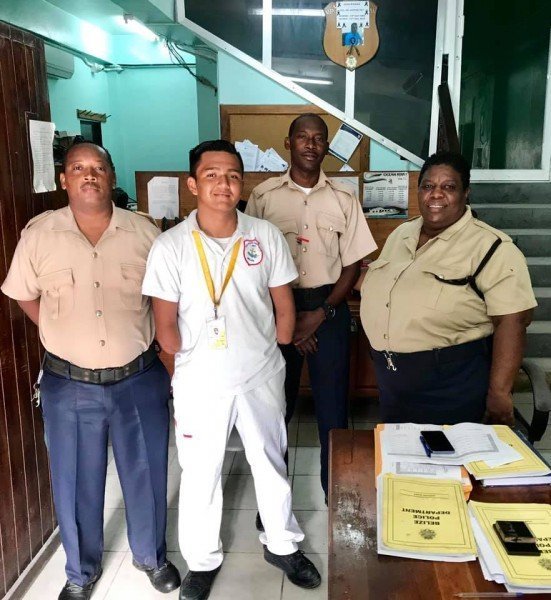 Follow The San Pedro Sun News on Twitter, become a fan on Facebook. Stay updated via RSS