Belize Sugar Cane Farmers Association disapprove of the Cane Farmer Register
Saturday, December 26th, 2020
Under the Sugar Industry Act the yearly harvesting and delivery of sugar cane by registered cane farmers to Belize Sugar Industries Limited (BSI) is based on a Cane Farmer Register that is prepared and recommended by the Sugar Cane Production Committee and approved by the Sugar Industry Control Board.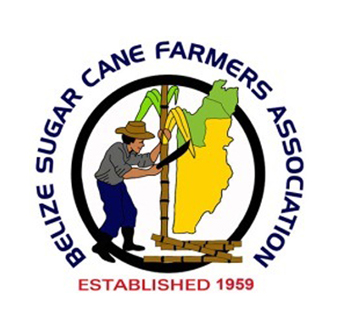 However, we, the Belize Sugar Cane Farmers Association, wish to inform the general cane farming community, and in particular our members, that we strongly denounce the blatant irregularities committed in the process of determining and approving the Cane Farmer Register for the 2020/2021 sugar cane crop. An analysis of the production estimates assigned to the registered cane farmers in this Register show a gross injustice to the majority of cane farmers, who have been trying at all costs to restore their production levels that were affected by the drought and floods.
These irregularities consist mainly in the lack of transparency and full disclosure of all pertinent information equally to all members of the Sugar Cane Production Committee to enable proper and adequate verification of the production estimates assigned to each registered cane farmer and hence to make an appropriate recommendation regarding the said Cane Farmer Register.
During the entire process leading up to the final recommendation and subsequent approval of said Cane Farmer Register, the BSCFA has been pointing out these irregularities and requesting that said information be provided. But both BSI and the other Associations, Progressive Sugar Cane Farmers Association, Corozal Sugar Cane Farmers Association and Northern Sugar Cane Growers Association, have together insisted that only information pertaining to each organization be provided to that respective organization. Yet each entity is required to approve the Cane Farmers Register that includes information pertaining to the other Associations and BSI to which it did not have access for verification.
In our opinion this process is highly irregular. The BSCFA has been trying to have these irregularities rectified, and its most recent attempt in the SICB meeting held on Wednesday December 23, 2020 was not successful. The BSCFA and the cane farming community has had enough of the oppressive manipulations of BSI and other Associations that treat cane farmers unjustly and unfairly.
We take this opportunity to wish all cane farmers and their families a safe and happy Christmas and blessed New Year, and urge them to obey all the health protocols and measures to order to prevent infection and the spread of the deadly COVID 19 virus.
Follow The San Pedro Sun News on Twitter, become a fan on Facebook. Stay updated via RSS