Belize's sugar and fisheries futures brighten at COTED
Friday, October 11th, 2019
The economic future of Belizean farmers and fishers brightened after high-level ministerial discussions were made last week at the 81st meeting of the CARICOM Council for Trade and Economic Development (COTED), Sugar Association of the Caribbean and the Caribbean Regional Fisheries Mechanism (CRFM). Belize hosted the event at the Belize Best Western Biltmore Plaza Hotel in Belize City on Monday, September 30th through Friday October 4th.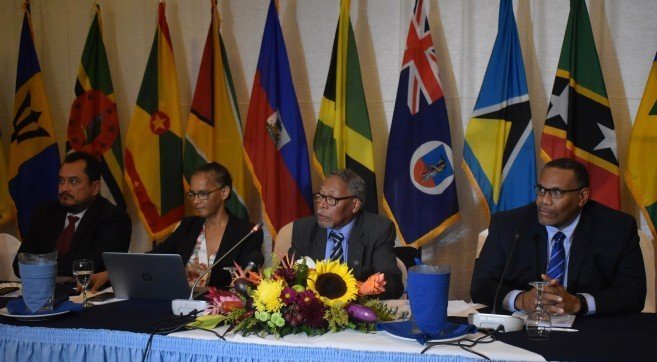 Belize and other CARICOM sugar producers formalized their position to present a united front when they lobby COTED to adopt a 40% Common External Tariff (CET) for all sugar imported to CARICOM Single Market Economy (CSME) from outside the region. The six sugar-producing countries, Belize, Barbados, Guyana, Jamaica, St Kitts-Nevis, and Suriname want the tax structure to favor CARICOM sugar so that they have a price edge against refined sugar imported from outside CSME.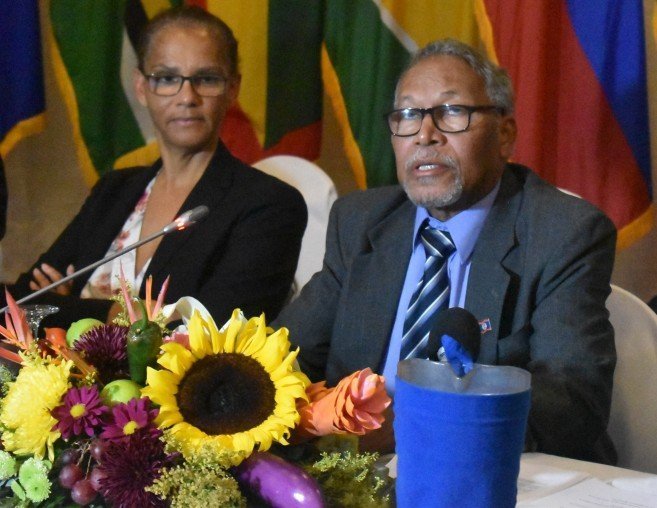 Minister of Agriculture Hon. Senator Godwin Hulse, Minister of Fisheries, Forestry and the Environment Hon. Omar Figueroa and Minister of Investment, Trade, and Commerce Hon. Tracy Taegar-Panton presented Belize's case in the three different forums.
CARICOM sugar producers would like to replace the over 200,000 tons of refined sugar, which non-producing CARICOM territories imported from outside CSMR with direct consumption, plantation white sugar produced within CARICOM. This would help the CSME sugar producers get a better price for their value-added sugars than the World Market prices they presently get for raw sugar.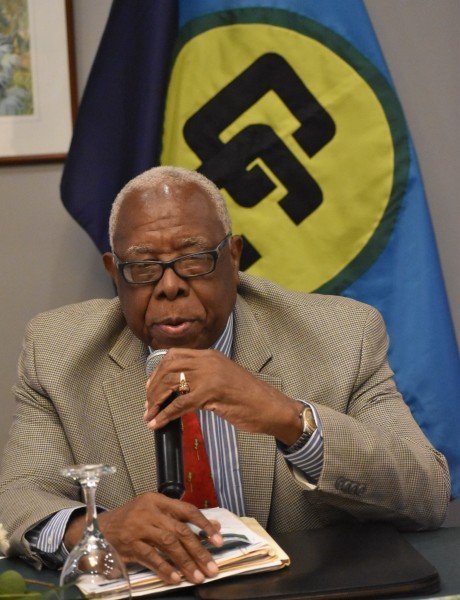 The Sugar Association of the Caribbean (SAC) chairman Karl James argued that the CARICOM region could be more than self-sufficient in sugar, when he addressed a sugar stakeholders forum last Wednesday. He cited the trade statistics: CARICOM's five sugar producers: Belize, Barbados, Guyana, Jamaica, and St Kitts-Nevis together exported 204,426 tons of raw sugar, from a total production of 319,464 tons.
This same raw sugar would have fetched a much better price within CSME had it been sold as plantation white to those non-producing CARICOM territories, which bought over 200,000 tons of refined sugar at premium prices last year. This refined sugar came from outside the region, from countries like Guatemala and Brazil, when they could have helped to support the sugar industries of in neighboring CSME territories.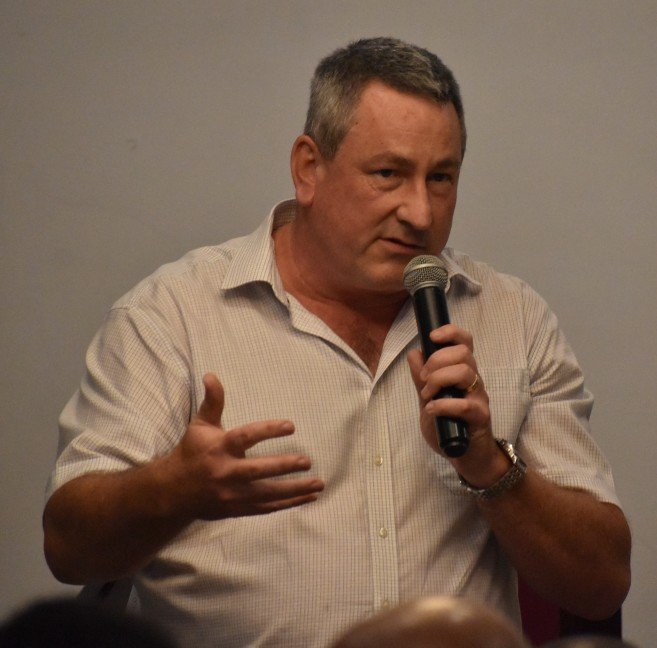 ASR/Belize Sugar Industries (BSI) manager Mac Maclachlan said that accessing this regional market for BSI's value-added sugars would be key to the Belize sugar industry's survival and profitability. In the balance hangs the fate of over 5,000 Belize cane farmers and some 570 BSI employees. Last year Belize had a record-breaking crop of 1.317 million tons of sugar cane harvested and milled, producing a record 144,000 tons of sugar. But the cane farmers are not happy with the second payment for their cane, as with the third payment will average out to $47 per ton of cane, which will barely cover the cost of production for many farmers.
Things don't look so bright this year, as the long drought will cut down sugar production for the upcoming crop, which starts in December. The Sugar Industry Research and Development Institute (SIRDI) has surveyed the damage from the drought and found that cane stalks are 30% reduced in their development. SIRDI has estimated that the farmers may only produce 900,000 tons of cane this year. This will mean a 30% cut in pay for cane farmers, and it could not come at the worst time. Other crops; corn, soybean, cattle production is hard hit from the drought as well. Getting a better price as plantation white sugar sold to CARICOM would help to buffer the losses from the drought. Refined sugar trades at US$312 per ton on the world market, and Belize needs the 40% tariff added to this price. This would also make Belize's plantation white sugar a more attractive and cheaper alternative.
Maclachlan said BSI had invested $30 million to supply plantation white and other direct consumption sugars to the region. The company upgraded Tower Hill Factory to produce more plantation white, but success now depends on the non-producing territories choosing to buy within CSME. The CSME sugar lobby hopes to nudge them to this choice by adding the 40% CET, to make refined sugar from outside CARICOM more expensive than CARICOM's plantation white.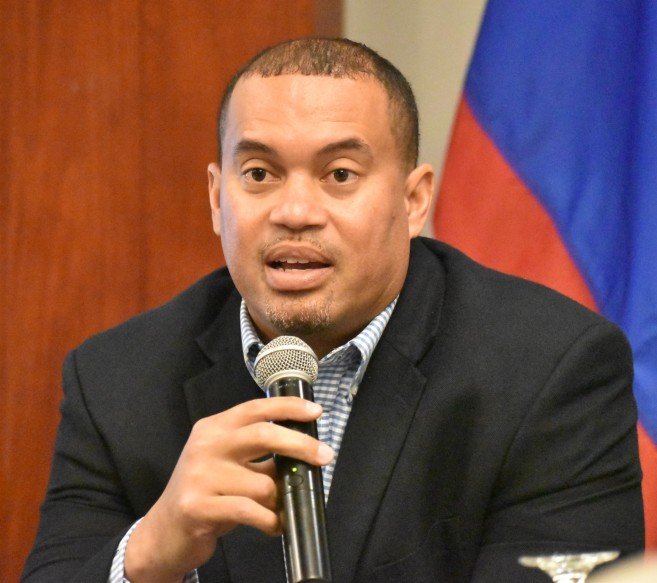 Belize's plantation white sugar has worked well for Bowen & Bowen, bottlers of Coca-Cola and Fanta, for over 50 years, attested Bowen & Bowen project development manager Nolan Michael. He said they found the color and quality of BSI's sugar acceptable. He described how they further process the sugar to meet the international standards of Coca-Cola – a world-renowned brand and to meet ISO certification and food safety certification. The sugar is dissolved in hot water and filtered through powdered carbon to remove more color; so that the bottled product meets the Coca-Cola standard for color, flavor, and shelf life. Nolan said Bowen & Bowen enjoys a very good working relationship with their supplier ASR/BSI and look forward to their continued collaboration for many years to come.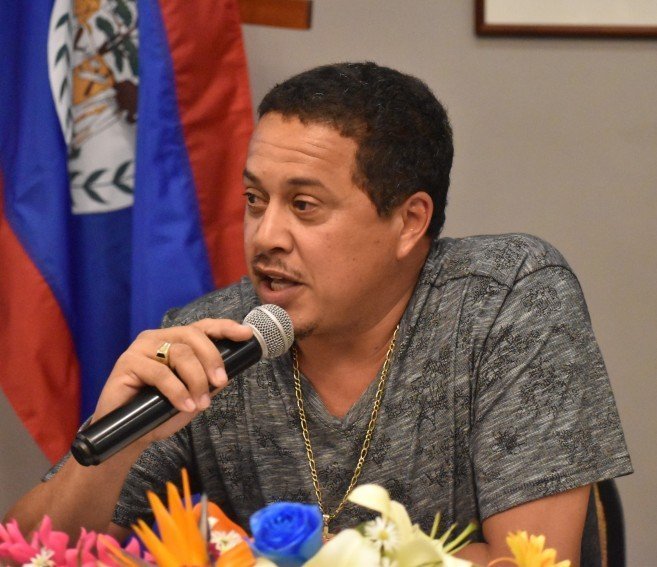 Nikita Usher of Citrus Products of Belize Ltd (CPBL) said BSI's plantation white works well for them also. He said the company puts the sugar through a clarification process before using it in their products.
The SAC also commissioned an independent study on the acceptability of CSME plantation white, and consultant Thomas Edmund of St. Lucia presented the results, which categorized Belize as the top producer of plantation white sugar in the region with a purity of over 99.5%, as determined by optical polarization.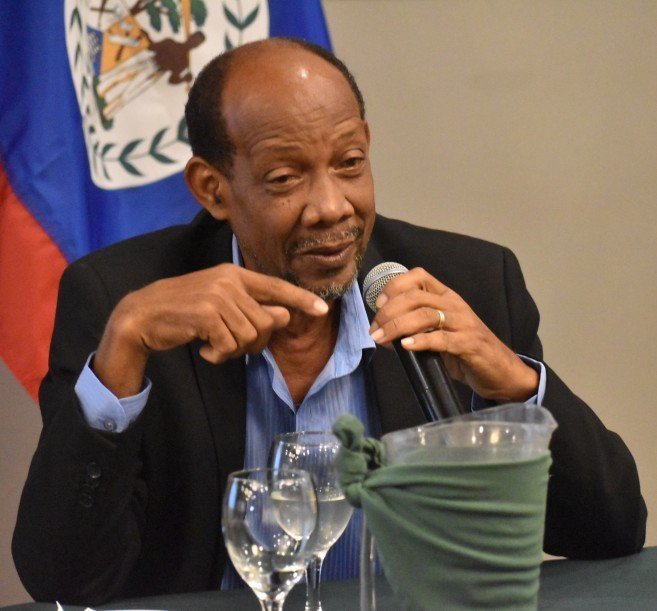 At the close of Friday's meeting, CARICOM Assistant Secretary-General Joseph Cox said the region's sugar-producing countries would be presenting their case for the 40% CET at the upcoming 50th meeting of the CARICOM Council for Trade and Economic Development COTED in November 2019.
Minister Omar Figueroa also advocated for the sustainability of Belizean fisheries at the Ministerial-level joint meeting of the Caribbean Regional Fisheries Mechanism and the Central American Organization for Fisheries and Aquaculture (OSPESCA) on Wednesday. At stake are the livelihoods of over 3,000 Belizean fishers, as Belize seeks to protect its seas against the depredations of unlicensed fishers, who come from foreign seas, and who indiscriminately poach our marine resources, without any regard for Belize's fishing regulations. Belize already has in place a mechanism for the sustainable management of the harvesting of queen conch as required by the U.N. Convention on the International Trade in Endangered Species (CITES), by annual surveys of the conch population and setting annual quotas. Belize also advocates the conservation of lobster resources through the closed season, when these crustaceans reproduce. Unlicensed, illegal and unreported fishing also takes its toll on sharks and other reef fish, as foreign interlopers often only catch the sharks for their fins and throw the carcass back into the sea.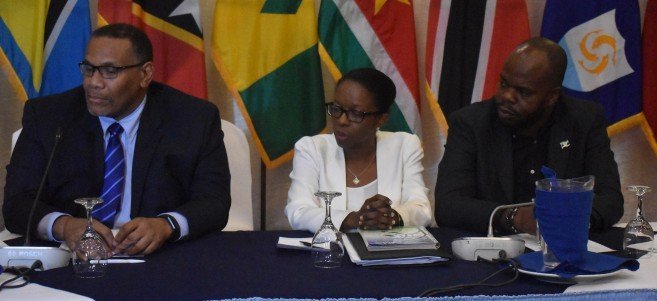 Belize presently exports rice and red kidney beans to CSME but would also like to export chicken and beef to CSME. Minister of Trade Tracy Taegar-Panton has also been lobbying to overcome the non-tariff barriers which have prevented Belizean chicken from entering Trinidad, and chicken exports may soon begin shortly.
Follow The San Pedro Sun News on Twitter, become a fan on Facebook. Stay updated via RSS