ACTCC stops issuing permits for additional vehicles and golf carts rentals on the island
Tuesday, January 19th, 2021
The Ambergris Caye Traffic Control Committee (ACTCC) informs the public that vehicle permits for golf cart rentals, large vehicles, and taxis will no longer be issued until further notice. The committee also advises barge companies that before transporting any new vehicles to the island, this must be cleared by the ACTCC. Failure to adhere to this request can result in a $1,000 fine to the barge company and the vehicle removed from the island.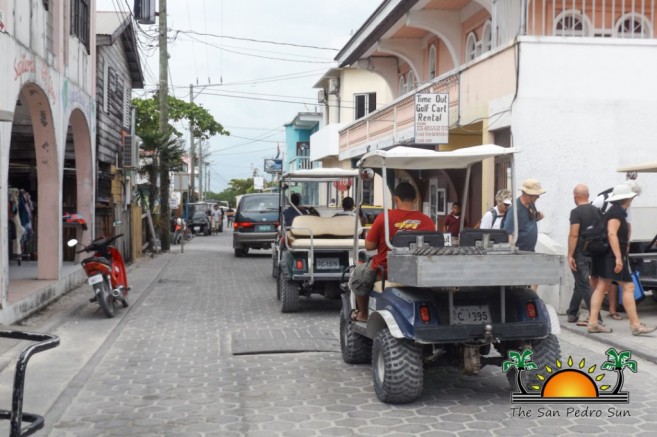 The ACTCC and the San Pedro Town Council (SPTC) kindly ask everyone for their cooperation. The barge companies are reminded that an approved letter from the ACTCC must be presented to the captain before embarking a vehicle. The ACTCC indicated that daily checks at the marine where barges dock will take place for monitoring.
The measure is being enforced to have traffic controlled in San Pedro Town. The pause on importing additional vehicles and golf carts is expected to help alleviate the growing problem. The SPTC has tried to tackle traffic congestion in the past through different alternatives, particularly in downtown San Pedro.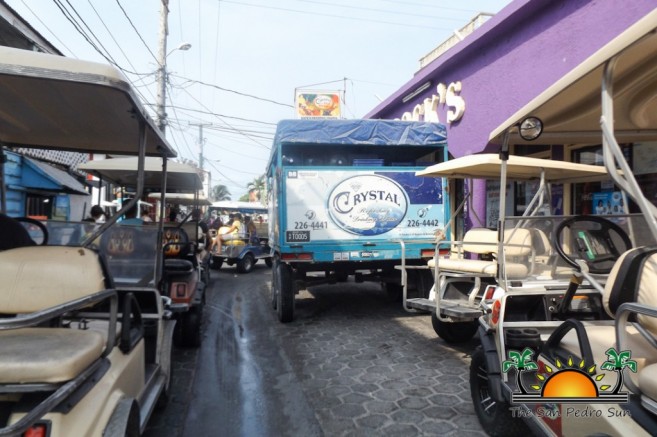 The first one included opening a parking lot in March 2016 opposite of the Honourable Louis Sylvestre Sporting Complex by Angel Coral Street. Vehicle owners were encouraged to use this public parking throughout the day, but few did, and Barrier Reef and Pescador Drive continued experiencing a saturation with parked vehicles. In April of that same year, an experimental project was launched to regulate delivery trucks' hours of operation. All large-delivery vehicles within the downtown area were required to make deliveries between 2AM and 7AM. The project saw little cooperation and was never fully enforced.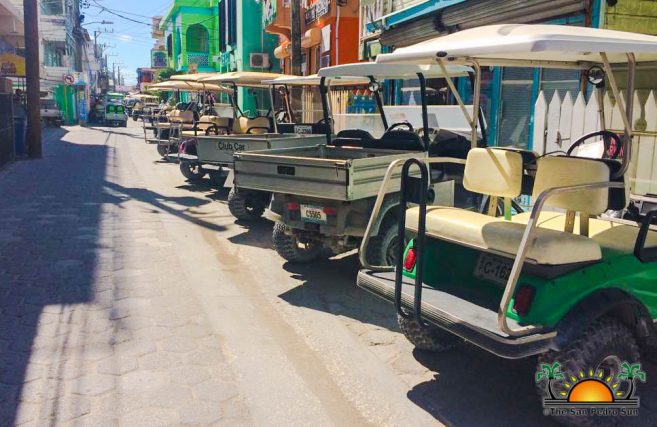 The last solution implemented to alleviate traffic in the downtown area took place in February 2020, requiring all vehicles/golf carts to be parked parallel on Pescador Drive. This regulation received positive feedback, but it did not reduce the congestion as more vehicles continued to be imported to the island. The last alternative to address the problem saw the ACTCC deciding to pause on issuing vehicle permits and their importation for the meantime.
Follow The San Pedro Sun News on Twitter, become a fan on Facebook. Stay updated via RSS