International travellers entering the USA face new requirements
Monday, January 25th, 2021
There have been mixed reports of mandated quarantining for travellers returning to the USA after newly inaugurated President Joe Biden signed an Executive Order requiring anyone entering the county to produce a negative COVID-19 test within 72 hours of departure. International travellers must comply with other applicable guidelines set by the Center for Disease Control (CDC), including recommended (not required) periods of self-quarantine or self-isolation after entering the USA.
This policy is part of an Executive Order on promoting COVID-19 safety on domestic and international travel. The CDC, along with other partners, also concluded that mask-wearing, social distancing, and appropriate ventilation along with timely testing could mitigate the spread of the virus by travellers. These measures save lives and allow the millions employed in the transportation industry to travel and work safely.
Section 2 of the Executive Order calls for immediate action to require mask-wearing on certain domestic modes of transportation. This will be enforced at airports, commercial aircraft, trains, public maritime vessels, including ferries, intercity bus services, and all forms of public transportation as defined in section 5302 of the title 49, United States Code.
Public health measures were also announced for domestic travel in the USA. Section 3 calls on the COVID-19 Response Coordinator to work with the relevant authorities such as the Secretary of Transportation and encourages widespread mask-wearing and physical distancing on public transportation modes. They were encouraged to follow CDC guidelines and the applicable law.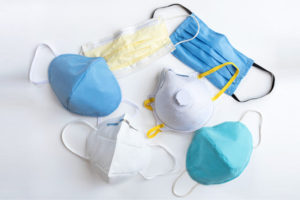 While Section 5 states that international travellers or Americans returning home should produce a recent negative COVID-19 test to enter the country and comply with recommended self-quarantine periods.
Traveling between states could see different requirements. While some US states appear to have no restrictions on leisure travel, it is best to visit official Covid-19 safety information websites. Apart from requiring mask-wearing and social distancing, in a report on January 18th, travellers to California from other states are directed to self-quarantine for 14 days upon arrival and avoid non-essential travel such as tourism. San Francisco is reportedly mandating a 10-day quarantine for anyone arriving from outside the nine-county Bay Area region. Travelers to Colorado could face a 14-day mandatory quarantine if they cannot produce a negative COVID-19 test taken within 72 hours. This is the same in Chicago, Illinois. Pennsylvania requires a mandatory 10- day quarantine if no negative test is provided upon arrival. On the other hand, some states like Alabama, Florida, Wyoming, Arizona, and Texas reportedly have no state-wide travel restrictions. However, and particularly in Texas, they promote mask-wearing and other health protocols.
Ambergris Caye tourism stakeholders concerned
In Ambergris Caye, several stakeholders have already shared their concerns regarding international travel regulations that can affect tourists when returning to the USA. The island's leading economy is tourism, and many believe that this policy will affect the industry. Tourism has slowly been returning on the island, and during the Christmas and New Year's holidays, island stakeholders reported a satisfactory level of tourism business.
After hearing news of President Biden's executive order, one business owner stated that tourism was already in jeopardy when visitors were required to take a rapid test for COVID-19 upon arriving in Belize and then need to get a second one before leaving the country. The costs of the tests can be over US$100 per person. According to the stakeholder, if international travellers are required to quarantine, tourists may shorten their vacation or cancel it. "This can be very, but very bad for tourism coming from the USA," another concerned business owner said. The Sun has reported that two new testing clinics have recently opened on the island to facilitate rapid testing for tourists departing for the US.
These USA measures are part of a National Strategy for the COVID-19 Response and Pandemic Preparedness plan. The USA has seen over 24 million COVID-19 infections and more than 400,000 deaths related to the virus. The program also includes plans to distribute vaccines and established access to get tested effectively.
Follow The San Pedro Sun News on Twitter, become a fan on Facebook. Stay updated via RSS