Reef clean-up campaign rids Ambergris Caye marine environment from a ton of debris
Wednesday, March 10th, 2021
As Reef Week San Pedro continues, a snorkeling and free diving clean-up took place on Monday, March 8th, near the Barrier Reef. Spearheading the clean-up was islander Abner Bacad and Roan Gonzalez, who collected a boat load of trash from the sea along with volunteers.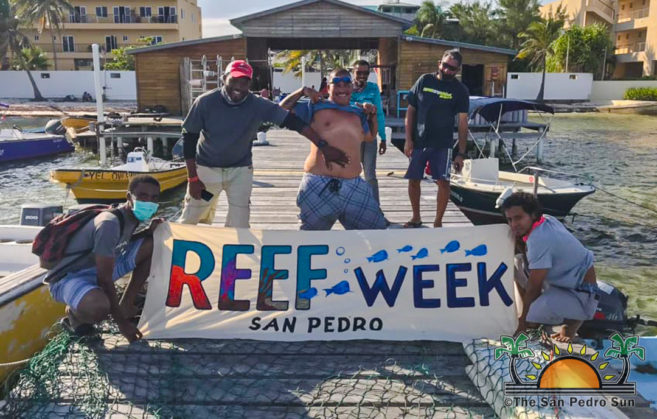 According to Bacab, the main rubbish consisted of glass bottles, including broken ones and plastic items. It is believed that many of these bottles are thrown overboard by persons passing the area on a boat. Anyone, particularly tour guides and boat captains, is asked to be more environmentally responsible and properly dispose of bottles and waste items when on the water.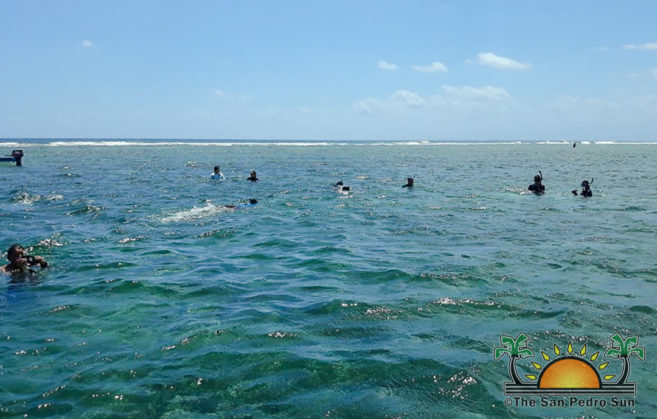 Other debris types included steel, and even a huge gillnet pulled out from the waters along the reef.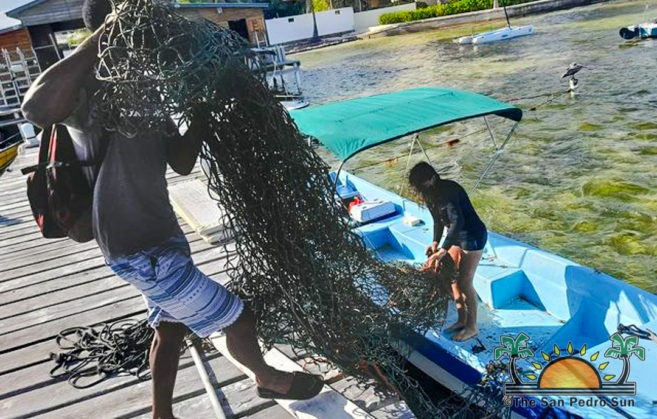 The activity was to raise awareness to preserve the barrier reef and the marine environment around Ambergris Caye. Organizers hope that an education campaign can occur at schools whenever they re-open and teach children of the importance of keeping the fragile marine environment debris-free. According to Bacab, educating the upcoming generation is one of the best approaches to fix the problem of sea littering. He hopes to get support from the local authorities to highlight the importance of this issue.
Reef Week continues with activities culminating on Saturday, March 13th, with another clean-up on the island.
Follow The San Pedro Sun News on Twitter, become a fan on Facebook. Stay updated via RSS