Belizean NFL champion and his team invited to the White House
Friday, July 23rd, 2021
In February of this year, American Football player Rakeem Nuñez-Roches became the first Garifuna Belizean-American to win the National Football League (NFL) Super Bowl LV. The Belizean-born champion and his team, the Tampa Bay Buccaneers, defeated the Kansas City Chiefs, 31-9. As customary, they were invited to the White House in Washington D.C. where President Joe Biden welcomed the team on Tuesday, July 20th and personally congratulated them.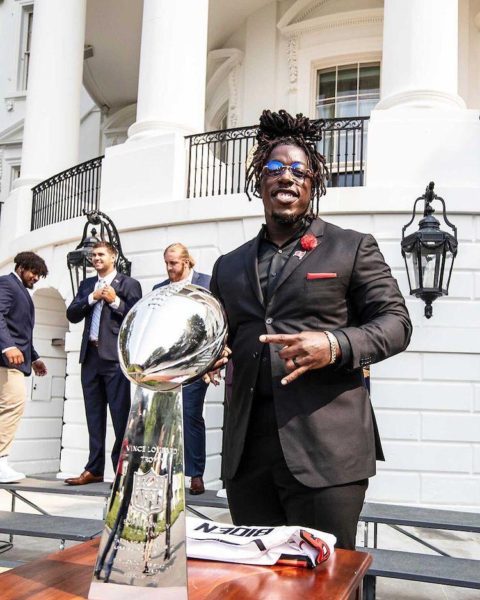 President Biden lauded the Super Bowl winners for overcoming an inauspicious start before pulling themselves together, making it to the playoffs, and ultimately becoming the champions. The season was considered very challenging as it was played during the COVID-19 pandemic. "The Buccaneers were a testament to the fact that it is never too late to come together and achieve extraordinary things," said Biden. "The team is the embodiment of a quintessential lesson about sports and about America itself. That no matter how much we get knocked down-we get up."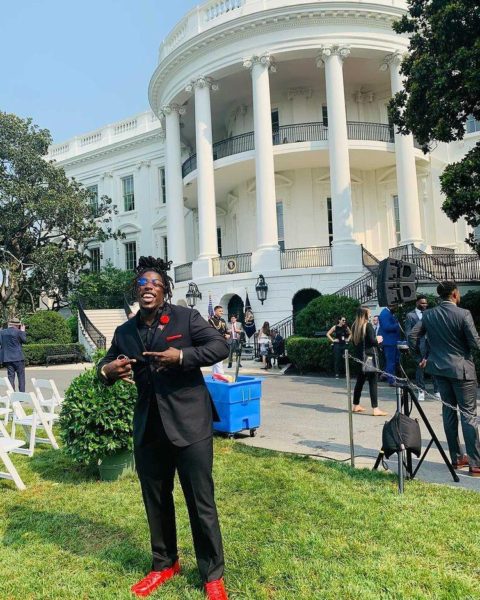 Among the proud players was Roches, who shared that he could not believe it and never imagined he would be visiting the White House as an NFL champion. "All the way from Belize to the White House. God is unbeaten. He's been blessing me in ways that if I shared my story and Google couldn't back me up, you would think I was lying," said Roches. "Sometimes, I can't even believe it."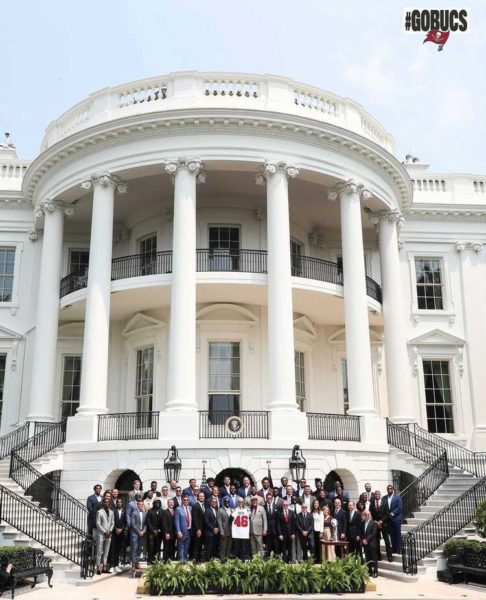 Roches was born in Dangriga Town in the Stann Creek District, and at a young age, moved to the United States of America with his mother. It was there where he developed his talent thanks to an in-school program primary through high school. Roches first played with the Kansas City Chiefs in 2015. Three years later, he joined the Tampa Bay Buccaneers, where he will continue playing Defensive Tackle. Roches has a brother well known in San Pedro Town, Raoul Roches. He played with the island basketball team Tiger Sharks, with whom he became a national champion in 2015.
Winning the Super Bowl is the dream of any NFL player, and this is a story Roches can now tell for the rest of his life. Belizeans at home following American Football are happy for his achievement and applaud Roches on his success and thank every person who believed and helped him become the superstar he is today.
Follow The San Pedro Sun News on Twitter, become a fan on Facebook. Stay updated via RSS