Xsite Belize Sailing & Adventures to certify 28 kids via scuba diving summer program
Friday, July 30th, 2021
A group of 28 kids is on their way to becoming certified open water divers. The two-week summer program already underway is an initiative of local tour operator Xsite Belize Sailing & Adventures at no cost to the participants. This is a way of giving back to the community and giving those kids wanting to become divers and learn about the marine environment in front of their island home the opportunity to accomplish that goal.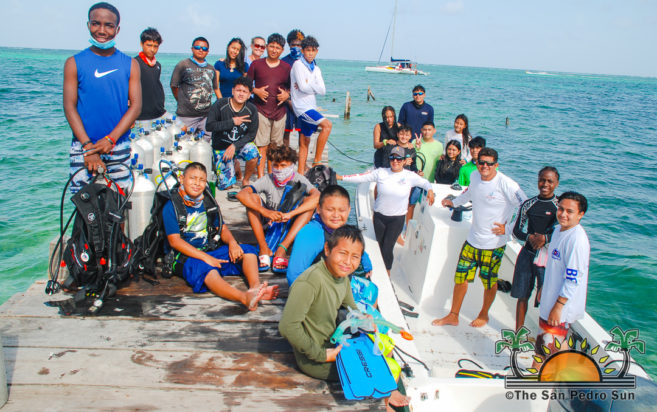 Owner Neftali Lemus with the assistance of his wife and business partner Tammy, along with their crew, are happy to have the opportunity to teach 28 island students how to scuba dive. In June, according to Tammy, they posted on their Facebook page calling on kids interested in getting certified to dive over the summer break. Days later, they ended up with 28 applicants excited about the opportunity to learn how to dive into what has now become the Xsite Belize Diving Club.
Organizers explained that participants were not selected based on their academics or good behavior at school. They believe that no one should be denied the opportunity to learn a skill because that individual cannot produce good grades. Everyone is different, and every kid deserves the chance to learn something they want and show their talent.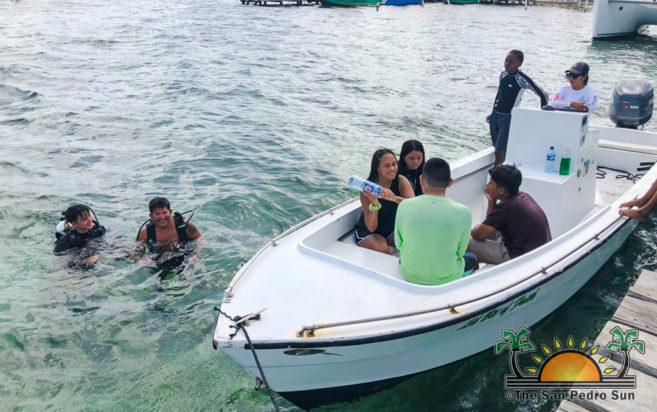 The program follows the COVID-19 safety protocols. Due to the number of students, they are divided into four groups to avoid overcrowding.
DAN and PADI support the diving summer program
The program has the support of the Divers Alert Network (DAN) by providing in-water diving accident insurance for each of the students. The Professional Association of Diving Instructors (PADI) provides the students' training materials and certification.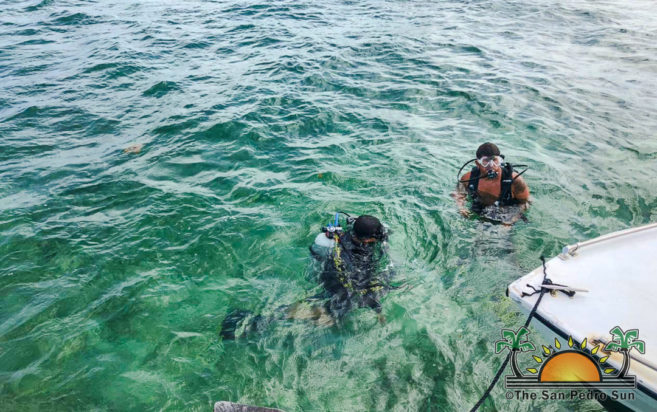 The training will end with the certification of the 28 students and a diving field trip.
This is the second program of its kind on the island. Kids in Action has been certifying students and public servants since 2008. Recently they completed their annual camp certifying 18 kids and two officers from the health department. Participants of Kids in Action are selected by schools based primarily on their grades and good conduct.
Xsite Belize Sailing & Adventures thanks everyone who has supported the program. They take this opportunity to acknowledge Scuba School, Amigos del Mar, Valentine Rosado, PADI, and DAN for their support.
Follow The San Pedro Sun News on Twitter, become a fan on Facebook. Stay updated via RSS