Boca del Rio Bridge reconstruction almost complete!
Wednesday, February 22nd, 2023
The Sir Barry Bowen Bridge rebuilding in the Boca del Rio area is almost complete. Mayor Gualberto 'Wally' Nuñez shared that a formal inauguration would occur after all works on the structure are finalized in the coming weeks.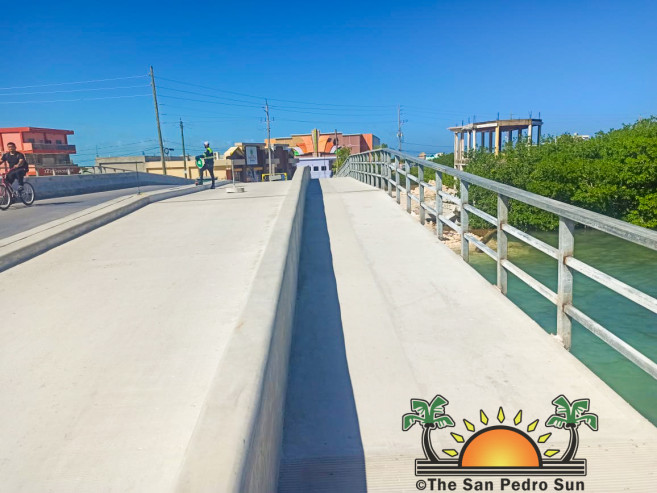 In the meantime, the Mayor said that by the end of this week, the bridge should be fully operational, with both lanes accommodating vehicles. He said this would address the traffic congestion at the bridge because only one lane is currently open. The works on the bridge will continue until the day of its official opening. "We will be working on the final touches like the installation of lights, painting, and the pedestrian lanes," said Nuñez. He anticipates the official opening in about two to three weeks.
The need to rehabilitate the bridge was considered a far cry in the past until Nuñez's administration took office in 2021. They included the reconstruction of the bridge as one of their mandates. The bridge, made from hot-dipped galvanized steel and wooden planks, was opened in 2006 and was built primarily to support golf carts and pedestrians. Over the past years, large vehicles such as cargo and construction machinery had been using it to access the island's northern side, causing stress to the structure. The bridge condition was considered deplorable when the new San Pedro Town Council administration came into office in 2021. They feared it could collapse and started working on securing funds through a loan to turn the old wooden bridge into a concrete, two-lane structure. Works began in December 2021, and the much-needed island infrastructure is almost in its final construction stage.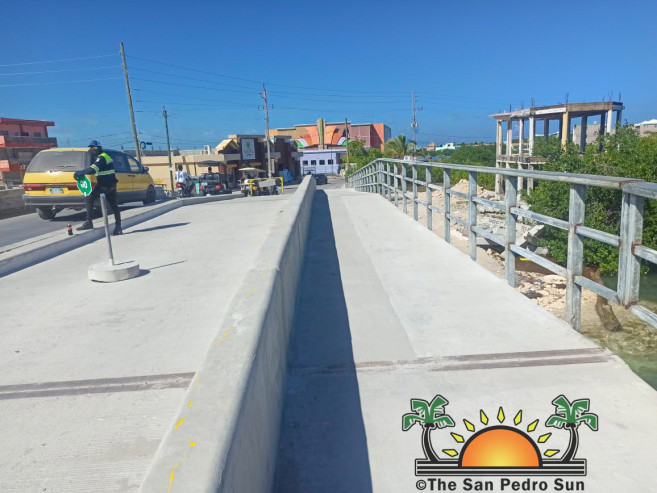 The project's cost was initially set at $2 million; however, months later, the Mayor mentioned in an interview that they would need approximately $3 million more to complete the bridge. A full report on the final cost of the bridge reconstruction will be shared during the inauguration formalities.
Follow The San Pedro Sun News on Twitter, become a fan on Facebook. Stay updated via RSS