Lobster season is back; fisherfolks explain challenges of harvesting
Thursday, July 6th, 2023
The season of the Caribbean Spiny lobster opened on July 1, and the first catches of the day saw fishermen returning to San Pedro Town with boatloads of the crustacean. However, there have been concerns among the community about the reported yearly increases in the cost per pound of lobster. Fishermen attributed the price increase to how expensive harvesting is and reduced supply.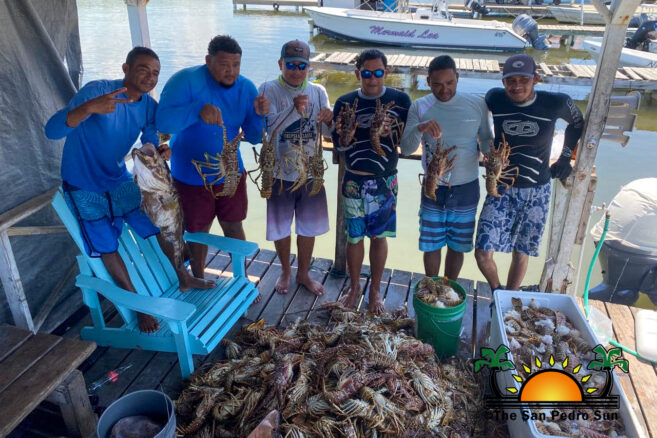 According to some fishermen, the prices for lobster during this season could range from $35-$40 per pound. They shared that factors influencing these rates include traveling farther for better fishing sites. Some fishermen said the fuel cost contributes to the cost of harvesting. "The farther we go, the more gas we consume and thus the more we may need to charge for the product," a fisherman indicated.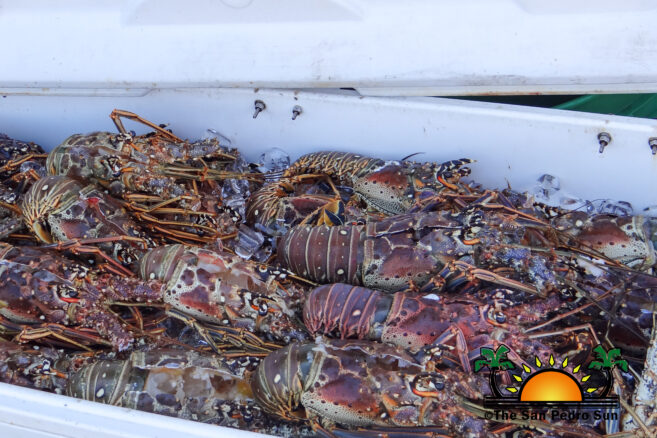 The other issue that seems to haunt all fisherfolks is persons known as pirates raiding the lobster traps at the different fishing sites. "We also need to do our patrolling of the fishing sites to deter pirates. This is a job I think should be shared with the Belize Fisheries Department as this is another problem affecting the lobster harvesting," said another concerned fisherman.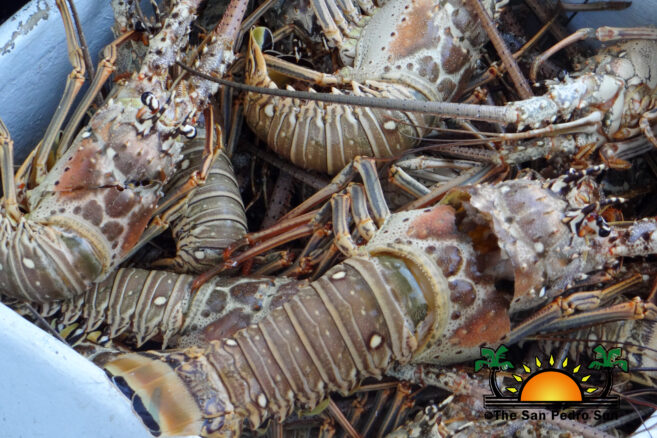 The season this year is expected to be promising. On the first day of the season, lobsters' sizes were larger than those brought in recent years. Francisco Morales shared that this is common at the beginning of the season. While bigger lobsters are expected throughout the season, he said the quantity reduces, and afterward, the lobsters found are slightly smaller. "This is where the knowledge of the responsible fisherman kicks in and needs to make sure the lobsters meet the legal size," said Morales. As per regulations by the Belize Fisheries Department, the lobster regulations demand that lobsters caught have a minimum carapace length of three inches and a minimum tail weight of four ounces. In addition, no one should have diced or fillet lobster tails in their possession. Fishermen should not harvest lobsters with eggs or soft shells. The season will close on March 1, 2024.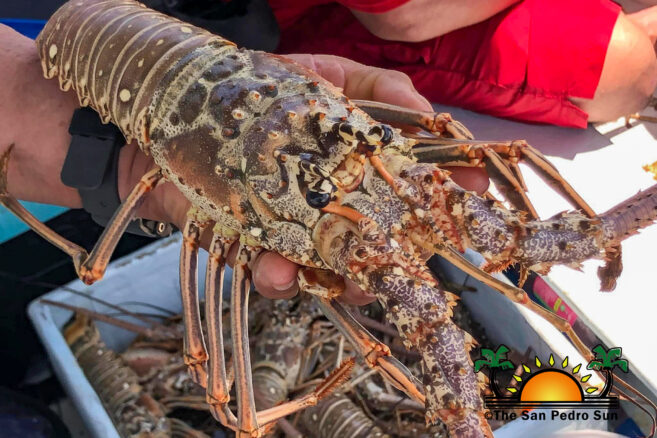 Coastal communities celebrate the lobster season
The season's opening marks the return of the anticipated Lobster Festivals in San Pedro, Caye Caulker, and Placencia in southern Belize. The celebration began in San Pedro Town on July 1 with the Lobster Crawl, with participating restaurants hosting mini-events highlighting lobster-themed delicacies. The crawl ends on Saturday, July 15, with a massive block party at the Honourable Louis Sylvestre Arena.
The Caye Caulker and Placencia lobster celebration will occur from July 14 through the 16th.
Follow The San Pedro Sun News on Twitter, become a fan on Facebook. Stay updated via RSS