Sudden death: Melanie Lino found dead in downtown San Pedro hotel
Saturday, August 12th, 2023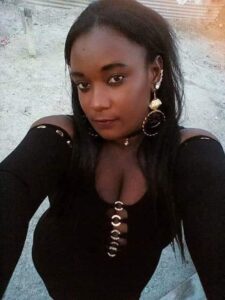 The death of 30-year-old Melanie Lion, a San Mateo subdivision resident, has reportedly been classified as 'Sudden Death.' Lino was found deceased at the Central Park Hotel in downtown San Pedro on Wednesday, August 10th. A police report indicates that Lino's body was transported to the Dr. Otto Rodriguez San Pedro Polyclinic II, where she was pronounced dead. According to the report, the body showed no signs of physical violence or injuries.
As per the report, Lino was found in room number 5 of the hotel. A 33-year-old Oscar Nal escorted police to the room where Lino's body was observed lying face up on the bed. Nal told police that he was awakened between 6AM and 6:30AM by Lino, who was vomiting on the floor. He mentioned that she slept on the floor after being drunk the night before. Nal said he helped Lino, got her in bed, and they slept. Nal said he woke up around 7:30AM and tried to wake Lino, but she was unresponsive. Police were notified, and Lino's body was transported to the polyclinic, where she was pronounced dead. No foul play is reportedly suspected.
Lino leaves behind three young children. Those who knew her remember Lino as a hard-working woman and a very supportive parent. Family members and friends believe there is more to her death and are asking the police to investigate further. However, because no signs of violence were observed on the body, police did not confirm if they would conduct a criminal investigation. However, they will wait for a report after a post-mortem on the body. The police will then proceed accordingly based on the post-mortem results.
Follow The San Pedro Sun News on Twitter, become a fan on Facebook. Stay updated via RSS