Belizean- American Lalman Logan acquitted of Christopher Meighan's 2018 murder
Tuesday, July 18th, 2023
The Meighan family in Caye Caulker was surprised to learn that the person accused of murdering their son, 34-year-old Lalman Logan, was found not guilty of the crime. On Friday, July 14th, Justice Ricardo O'Neil gave his verdict at the Supreme Court in Belize City, acquitting Logan of any charges relating to the Murder of Christopher Meighan.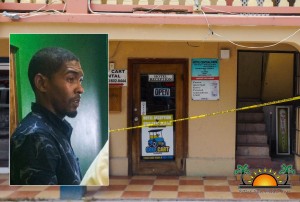 Logan, a Belizean-American, visited Belize in September 2018. He arrived in San Pedro Town after visiting Caye Caulker during the September celebrations. He was accompanied by Christopher Meighan, 21, and another person identified as Rufino Hernandez. They checked in at the Central Park Hotel in downtown San Pedro. On September 28th, Meighan was found dead in a sitting position inside the hotel room and observed with a cut wound to the throat, stabs to the abdomen, and his left foot. When police arrived at the crime scene, Logan and Hernandez were not in the room.
As the investigation started, Logan was detained at the Philip Goldson International Airport while trying to leave the country. He was brought to San Pedro, where he was arraigned on October 1st and remanded to the Kolbe Foundation-Belize Central Prison. Hernandez was later detained and remanded for the crime of Murder. However, the charge was reportedly withdrawn by prosecutors.
Logan has maintained his innocence and said the killer is another unidentified person he describes as having dreadlocks. Logan said he was trying to help Meighan during the attack. He remained imprisoned without a right to bail. In June 2022, his trial started and ended with the not guilty verdict on Friday. The judge made his decision based on the multiple inconsistencies within the case. One of the main factors in favor of Logan is the lack of evidence from the Crown. As such, Logan walked out of court a free man.
Meighan's family believes it was unfair what happened to their son. His father remembers Meighan as a warrior and says his son fought for his life. They respect the court's decision and "leave everything to the almighty high above."
Follow The San Pedro Sun News on Twitter, become a fan on Facebook. Stay updated via RSS