Police looking for a person of interest in Ambergris Caye triple murder that included a 3-year-old baby girl
Monday, October 23rd, 2023
Major crimes in San Pedro, Ambergris, such as murders, have decreased over the last few years, but in the very early hours of Monday, October 23rd, all that changed when two adults and a 3-year-old baby girl were shot and killed in the San Pedrito subdivision. Police identified the deceased as Delmar Rodriguez, 25, and a second adult, Carlos Chi. The baby girl was Rodriguez's daughter, Amari Rodriguez. Four bystanders were also caught in the hail of gunshots and airlifted to Belize City for further medical attention. Three of them remain in critical condition at the Karl Heusner Memorial Hospital. As police investigations continue into this triple murder, they have one person of interest they are currently looking for. Police speculate that the motive is related to drug gang activity on the island.
The other four shooting victims are identified as Jose Hernandez, 31, who remains in stable condition. The other three in critical condition include Leonel Cornejo, 27, Ivan Guerra, 23, and Randy Guerra, 19, who underwent surgery.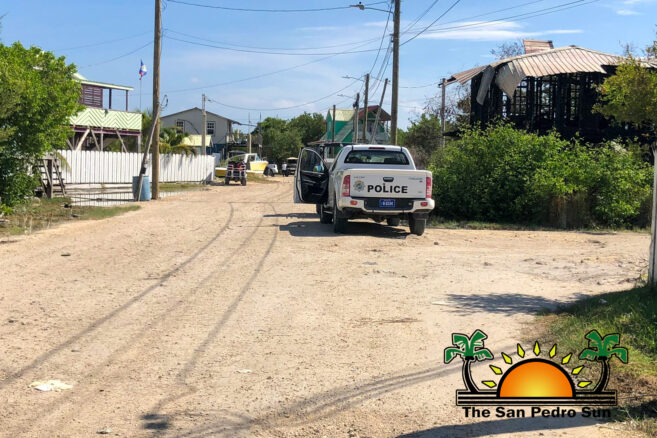 The preliminary investigations reveal that Delmar Rodriguez was driving home with his common law wife Karla Cordova, their daughter Amari, and Leoner Cornejo and Carlos Chi around midnight. When they were turning right to head into their home, they were suddenly overwhelmed by a hail of gunshots coming from a mangrove area near the lagoon side of that area in San Pedrito. The police report indicates that witnesses saw two males dressed in full black clothing shooting at them. Rodriguez was fatally injured and fell off the cart. The report states that Cornejo jumped behind the wheel and raced to the Dr. Otto Rodriguez San Pedro Polyclinic II. Cordova reportedly was not injured, but her baby daughter Amari did not survive her gunshot injuries and was pronounced dead on arrival.
At the crime scene, police reported found dozens of expended shells. Witnesses near the shooting told The Sun that the shooting awakened them. Some said that Rodriguez was ambushed by a pair of men who left the area in a boat. They said it was shocking to know that a young and innocent baby died in such a heinous act of violence. A few persons close to Rodriguez described him as a hard-working fisherman and loving father. At the crime scene, some neighbors lit a candle and placed it on the ground in memory of the deceased.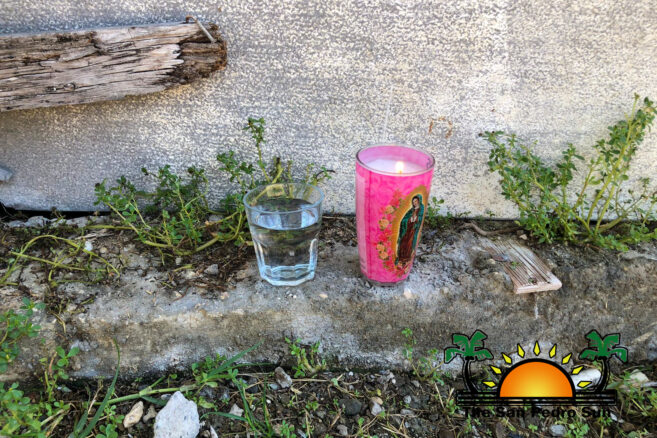 San Pedro Police have one person of interest in this murder/attempted murder case. The individual's identity was not revealed, but they are said to be someone known to police. They ask anyone with information that can lead to the apprehension of the culprits to contact them at 206-2022. Any information shared will be treated with the strictest confidentiality.
A brief look at Delmar Rodriguez
Rodriguez was known for being a fisherman. In September 2018, he and ten other island fishers were awarded for completing a fly-fishing course. Rodriguez received his license as a fly-fishing guide during a ceremony held at the Hol Chan Marine Reserve. It is unknown if Rodriguez worked as a fly-fishing tour guide, but he continued fishing commercially.
In August 2020, Rodriguez ran into legal trouble after he and five other fishermen were caught with undersized and out-of-season marine products within the Hol Chan Marine Reserve. They were all charged and arraigned at the San Pedro Magistrate Court for obstruction, possession of undersized lobster, soft-shell lobster, spearfishing within Hol Chan, and possession of out-of-season conch. The group was fined $55,200.
Follow The San Pedro Sun News on Twitter, become a fan on Facebook. Stay updated via RSS