Licks Beach Side Café wins Tapas Cook-Off
Monday, May 25th, 2015
Once again Saga Humane Society rallied a crowd of supporters for their monthly Cook-Off fundraiser. Hosted by Luna Loca Beach Bar, the 'Tapas' Cook-Off started shortly after 6PM on Tuesday, May 19th. Eager patrons lined up to purchase tickets to sample the eight registered dishes for the night. All proceeds of the night benefited Saga's Fort Dog, which is in need of repairs.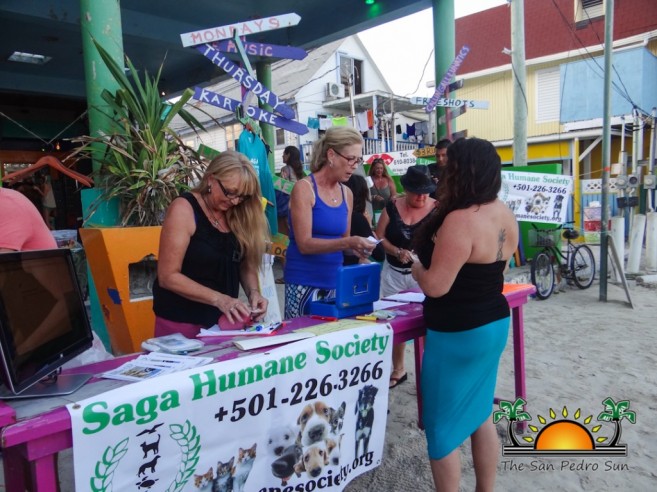 The eight tapas up for sampling included: Rain Restaurant's bacon wrapped dates, Pineapple Restaurant's chicken pesto rolls, Joanne Frei's ginger peanut butter sauce with carrots, Joanne Frie's spicy, sweet and sour cocktail, Carolina Gonzalez's tropical cheese meatballs, Letty Hernandez's Chicken Kabob with peanut butter sauce, Rosa La Rosa's Catalan tapas with grilled Aubergine and red peppers, and Licks Beach Side Café's sesame tempura battered fish with mango pineapple chutney. For a contribution of only $20, attendees got to sample all the dishes. For the cost of $40, VIP guests skipped the line and got their plate of food delivered to their table! At the end of the meal, attendees voted on their favorite dish. Taking first place was Licks Beach Side Café. Rain Restaurant took the second place prize, while Carolina Gonzalez took third place.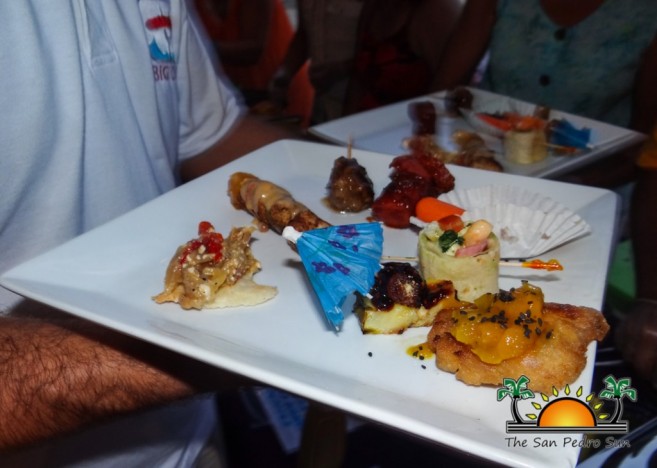 But is wasn't all about the food. Patrons also had the chance to enter Saga's grand raffle or purchase some fun souvenirs all for a worthy cause. Luna Loca prepared some great Saga themed drink specials and even donated 20% of all bar proceeds to the initiative. Other significant donors of the night included Dave and Susan Plank who donated $200, Wolfgang Wind who donated $300, and a generous anonymous donor of $1000. Kudos to them for opening their pockets to a great cause!
Special thanks goes out to Anne's Pastries, the Toucan Stores, LC Distributors, SandBar, Island Daiquiri, Black Orchid, and Belizean Breezes. A big thank you to the Saga volunteers who made the event possible: Kevin and Heather Smith, Dawn LoCascio, Katia Marin, Sandie Betz-Eisenberg, Eileen Jamison, Iliana Paj, Grant Crimmins, Bill and Debra Milstead, Rene Steinmetz, Diana and Bruno Nobrega, Geovanni Martinez, and Steven Pound. Last but not least, Saga thanks all the supporters who came out to the fundraiser.
Follow The San Pedro Sun News on Twitter, become a fan on Facebook. Stay updated via RSS