Belizean Marine Scientist Dr. Isani Chan joins Oceana
Monday, December 8th, 2014
Dr Isani Chan, Belizean Marine Scientist has relocated from Taiwan to join the staff of Oceana in Belize. The well established and qualified scientist will complement the efforts of the organization in ocean conservation in Belize. Originally from Punta Gorda in southern Belize, Dr Chan is no stranger to Ambergris Caye, as he served as Bacalar Chico Marine Biologist before leaving to pursue higher education.
According to Oceana in Belize, Dr. Chan's experience will bolster the organization in an effort to protect the country's precious marine resources, which have been facing many challenges.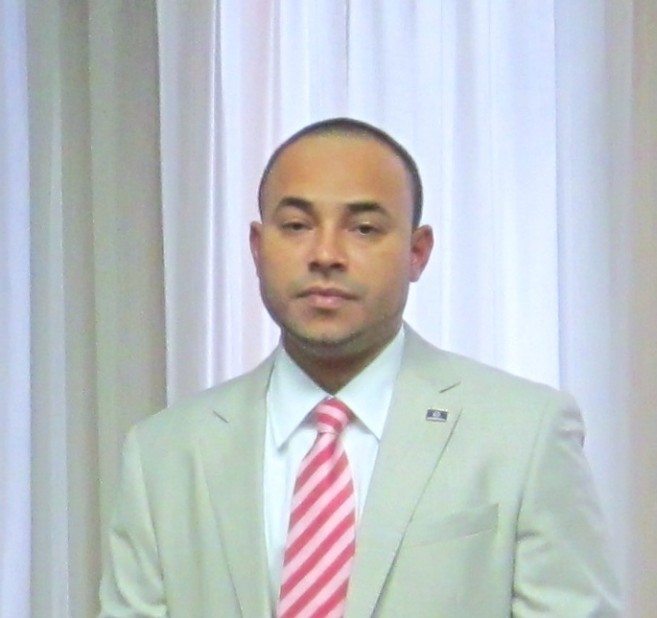 "It is my honor to return to Belize after eight years of being overseas to continue my personal commitment to protecting the world's oceans," says Dr. Chan. He added that, "Being a part of a dynamic team that is dedicated to both protecting and restoring the world's oceans has always been one of my utmost goals. Our marine environment continues to be negatively impacted by an increase in anthropogenic activities including overfishing and carbon dioxide emission. In my new role as Oceana in Belize's marine scientist, I will work to enhance the policies governing Belize's unique and economically important marine ecosystems."
Oceana, the world's largest conservation based organization, through their Belize office, has led the charge against many issues including offshore drilling and gillnet fishing. "To say that we are excited to have Isani on board would be an understatement," shared Oceana's Vice President in Belize, Janelle Chanona. She added, "His impressive educational background, extensive field work and patriotic passion to advocate for the sustainable management of our marine environment are the perfect trifecta of talent we've been looking for in a staff scientist."
Dr. Chan holds doctoral degrees in both Marine Biology and Philosophy from the National Taiwan Ocean University in Taiwan as well as a Bachelor's Degree in Natural Resource Management from the University of Belize. His work career in marine conservation is extensive. For the past eight years, Dr. Chan has been working in Taiwan in the field of natural resource management and conservation. He also served as a Marine Biologist for the Coastal Zone Management Authority and Institute and as a Fisheries Officer and Marine Biologist at the Bacalar Chico National Park and Marine Reserve for the Belize Fisheries Department.
He has also published several respected science based platforms and his most recent projects include studies on the impact of polluted environments on coral as well as the population and growth of the Caribbean Queen Conch.
Dr Chan will be Oceana in Belize's Marine Scientist and his post takes effect as of December 3rd. The San Pedro Sun joins the San Pedro community and the country in welcoming Dr. Chan and wishes him the best on his new role.
Follow The San Pedro Sun News on Twitter, become a fan on Facebook. Stay updated via RSS