Austin Castro wins annual Reef Week Trivia competition
Wednesday, May 10th, 2017
Various students from different schools in San Pedro Town and Caye Caulker Village participated in the 12th Annual Trivia Contest as part of the celebrations of Ambergris Caye Reef Week. The contest, organized by the Hol Chan Marine Reserve, started at 9:30AM on Tuesday, May 9th, at the San Pedro Lions Den. Austin Castro of San Pedro Roman Catholic School proved most knowledgeable, and took the grand first place prize.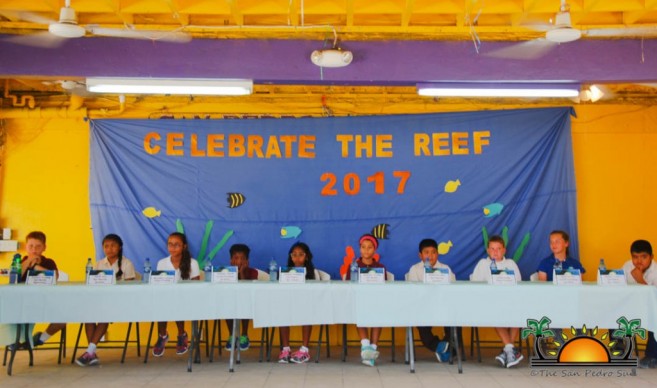 Ten students from five different schools competed, showcasing their knowledge of the reef, while promoting marine life conservation through education. Terence Keating and Annelyse Perdue represented Isla Bonita Elementary, while Astrid Ruiz and Robert Bradley represented New Horizon Seventh Day Adventist School, Alexandra Lausen and Tellen Smith represented Island Academy, and Austin Castro and Lindsey Williams represented San Pedro Roman Catholic School. From Caye Caulker, Annie Harris and Ashanna Welch proudly represented La Isla Cariñosa Academy.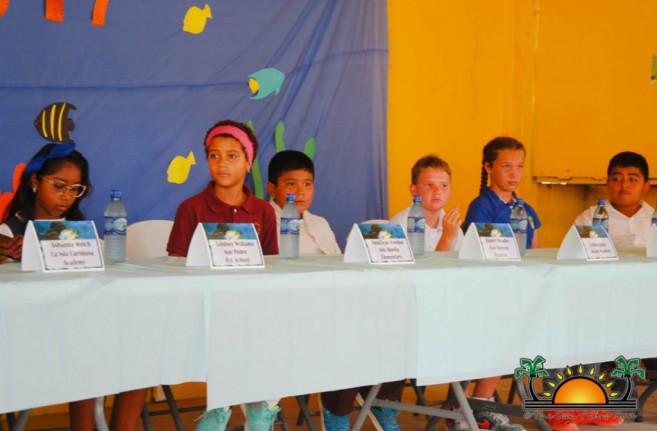 Contestants fielded questions about sea grasses, coral reefs, sea turtles, sharks, rays, lobsters, the role mangroves play in the conservation of the reef, and even about the different marine protected areas around the country. All students seemed well-versed on the topics, answering the hardest of the questions. Judging the contest were Valentine Rosado, Ali Cansino, Javier Bardalez, and Kirah Forman.

After three rounds of questioning, Castro, Keating, Lausen, Smith, and Perdue headed into the tie-breaking round, composed of two questions for each contestant. They were asked to creatively answer different scenarios given to them, using knowledge about the reef, marine life, and conservation.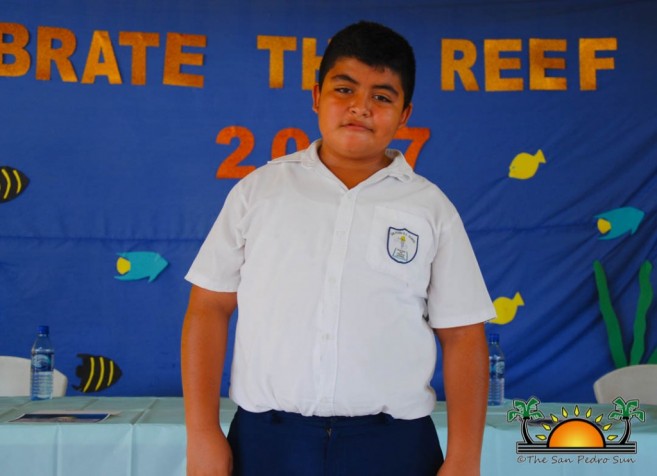 After deliberation from the judges, the winners were announced. In first place and taking the grand prize of a laptop, a printer, flash drive, school bag with supplies, and a plaque was Austin Castro.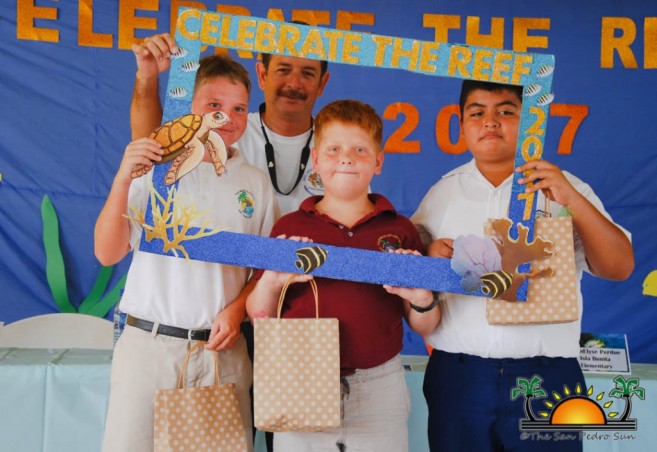 In second place was Terrence Keating, who won a tablet with keyboard, school bag with supplies and a plaque. Third place went to Smith, who won a $100 gift certificate from A & R shopping Centre and a school bag with supplies.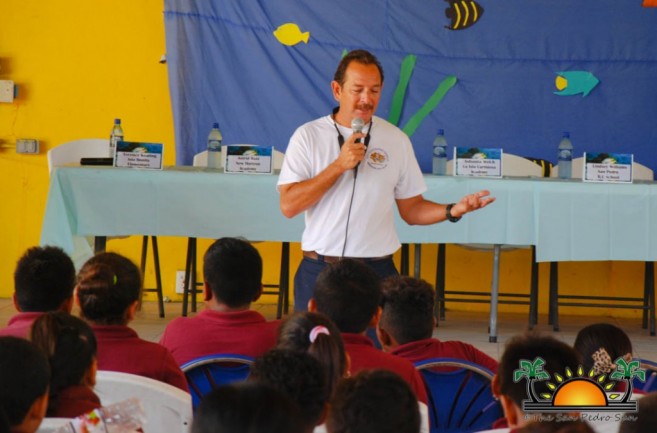 Hol Chan Marine Reserve Manager Miguel Alamilla thanked all the schools for participating in the contest, which is aimed at educating children on proper marine conservation. The public is invited to the grand reef fair to be held tomorrow, Thursday, May 11th at the Central Park starting at 9AM.
Awards for the trivia competition will be given out at the fair. A BIG thank you goes out also to the sponsors who made the event possible. Congratulations to Austin Castro on his big win!
Follow The San Pedro Sun News on Twitter, become a fan on Facebook. Stay updated via RSS