World Water Day 2021 
Monday, March 22nd, 2021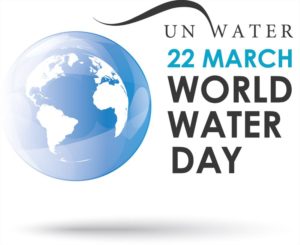 Press Release – Ministry of Natural Resources, Mining, and Petroleum – Belmopan City. March 22, 2021 – Today, the Ministry of Natural Resources, Mining, and Petroleum, in conjunction with various local water partners, is celebrating World Water Day.
World Water Day, which celebrates the vital importance of freshwater, was recommended at the 1992 United Nations Conference on Environment and Development (UNCED). The United Nations General Assembly responded by designating March 22, 1993, as the first World Water Day.
This year's theme is "Valuing water".  The UN-Water has focused on five key areas in which water can be valued:
Valuing water sources – natural water resources and ecosystems
Valuing water infrastructure – storage, treatment, and supply
Valuing water services – drinking water, sanitation, and health services
Valuing water as an input to production and socio-economic activity – food and agriculture, energy and industry, business and employment
Valuing socio-cultural aspects of water – recreational, cultural, and spiritual attributes
The Ministry and the World Water Day Planning Committee encourage persons to visit the Hydrology Belize or Belize Department of the Environment Facebook pages and leave a message about "What water means to me".  Water carries different values to everyone and local experiences should be highlighted.
Members of the World Water Day Planning Committee include the National Hydrological Service in the Ministry of Natural Resources, Mining and Petroleum; the Ministry of Health and Wellness; the Ministry of Rural Transformation, Community Development, Labour and Local Government; the Department of the Environment in the Ministry of Sustainable Development, Climate Change and Disaster Risk Management; the Public Utilities Commission; Belize Water Services Limited; Belize Electric Company Limited; Crystal Water Limited; and the University of Belize.
Ends 
World Water Day celebrates water and raises awareness of the 2.2 billion people living without access to safe water. It is about taking action to tackle the global water crisis. A core focus of World Water Day is to support the achievement of Sustainable Development Goal (SDG) 6: water and sanitation for all by 2030. 
The theme of World Water Day 2021 is valuing water. Economic development and a growing global population mean agriculture and industry are getting thirstier and water-intensive energy generation is rising to meet demand. Climate change is making water more erratic and contributing to pollution. As societies balance the demands on water resources, many people's interests are not being taken into account. How we value water determines how water is managed and shared. The value of water is much more than its price – water has enormous and complex value for our households, culture, health, education, economics, and the integrity of our natural environment. If we overlook any of these values, we risk mismanaging this finite, irreplaceable resource. 
SDG 6 is to ensure water and sanitation for all. Without a comprehensive understanding of water's true, multidimensional value, we will be unable to safeguard this critical resource for the benefit of everyone. 
Follow The San Pedro Sun News on Twitter, become a fan on Facebook. Stay updated via RSS