Eyes on the street is a way to fight crime!
Thursday, May 7th, 2015
In light of recent activities, the San Pedro Town Council (SPTC) has partnered with the San Pedro Business Community to launch an initiative to rid the island of major crime and make the streets a safe place for all. The initiative involves installing surveillance cameras across San Pedro Town to monitor street activities. As such, SPTC is encouraging all business owners to install outdoor cameras at their establishment. Not only will the cameras protect their entrance, it will also give a view of a portion of the street, providing footage that can be used in criminal investigations by the police.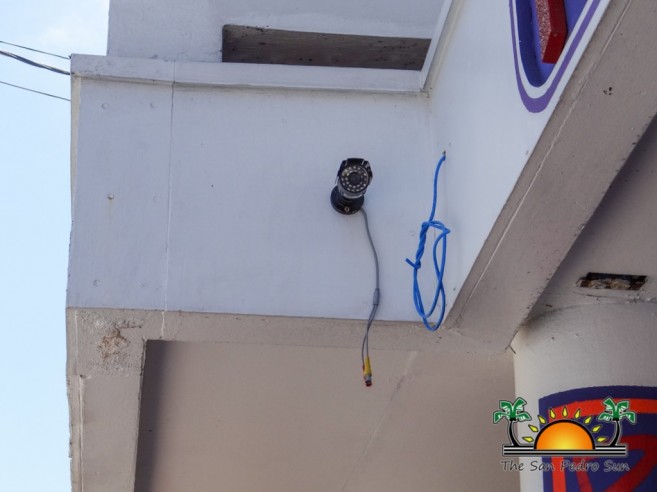 Cities across the world utilize street camera footage to assist in the identification and capturing of criminals. Even San Pedro Police have confirmed that camera footage from an establishment on Pescador Drive assisted them in solving one of the most recent murders on the island, which has led to the culprits being charged. For each outdoor camera installed by a business, authorities are given one more eye on the street.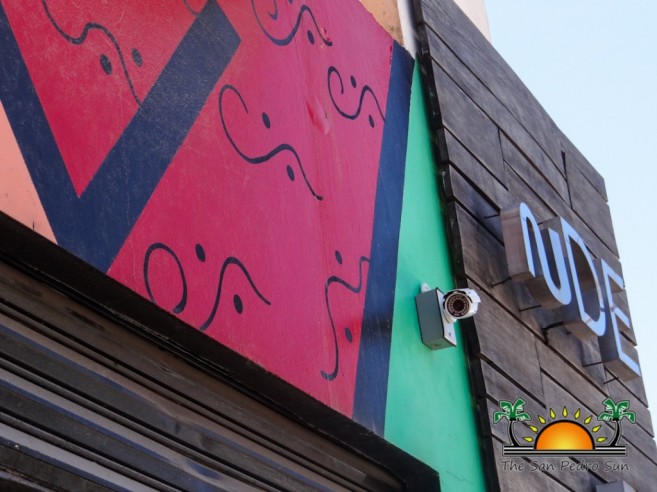 Mayor Daniel Guerrero strongly believes that this initiative will assist in curbing the crime rate of the island. "We are very concerned about crime on the island. We have met with the police, Belize Coast Guard, Belize Port Authority and even the leaders of the taxi association to discuss ways to address crime. It is a sad state we are in, but we need to unite as one in order to actually make a change," said Guerrero. The SPTC has taken the first steps and have installed four cameras in the building adjacent to the Town Board. "We are trying to do as much as we can. These cameras that have been installed cover a wide segment of Barrier Reef Drive. Imagine if every business installs a surveillance camera, we would have eyes across the island," said Guerrero.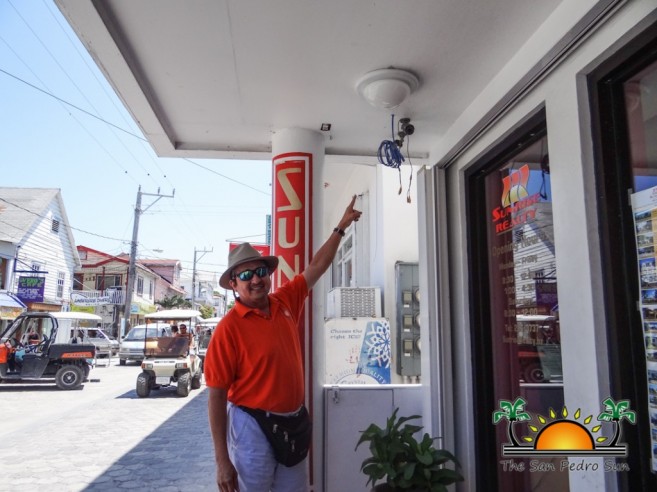 One business owner that has already jumped on the initiative is Estevan Perera who has installed outdoor surveillance cameras in two of his businesses on Barrier Reef Drive. "We are trying to encourage all business owners to join in the initiative and install cameras facing the streets. Below each camera we put a sign stating that this is a community camera and all footage is being made available to the police. So when crime happens in that area, we can just go to a business and check the footage," said Perera. He has installed four cameras: two at Love Belize Gift Shop and two at Top Notch Boutique. Perera also indicated that he has spoken to several business owners that are already making plans to install cameras at their establishments. "These community cameras will solve so many problems. We want coverage from all areas of the island. It is up to us to show the criminals that this is our island and we value our safety," said Perera.

Mayor Guerrero also indicated that several other steps are going to be taken to reduce crime. These steps include setting up a police substation in DFC, San Pedrito, San Mateo and San Juan, setting up a toll station on Marina Drive Area, setting up a police base and cameras on Sir Barry Bowen Bridge, "I encourage the community not to be negative about police searches. If you don't have anything to hide then you shouldn't be afraid. We have the best interest of the islanders at heart, but we cannot please everyone. Some of the things we will implement will not be convenient for everyone and it will cost us financially. For example, the toll station that we are going to set up in the Marina Area will require everyone heading there to register and pay a $1 fee. While some may not be happy with that, it will ensure safety and give us a record of people that are in that area in case something occurs. We are even thinking of setting up a toll station heading to South Ambergris Caye. People need to start working along with the authorities to get things done," said Guerrero. Guerrero will be providing more information on the above mentioned steps as the implementation date nears.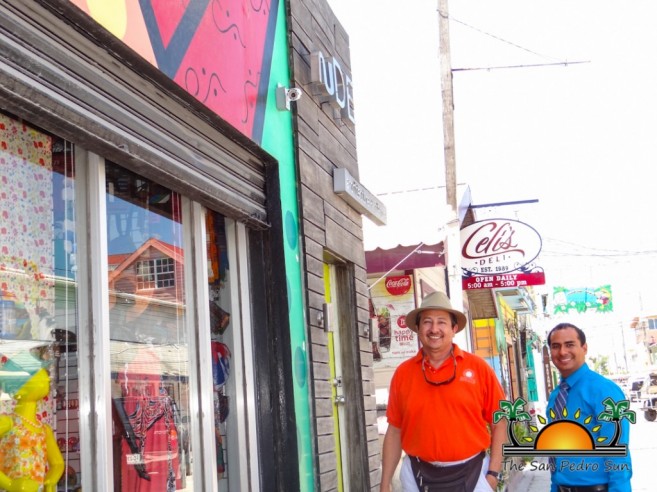 For those wanting to become part of the community cameras initiative, contact Estevan Perera at 610-4444 or email at ste[email protected] or the San Pedro Town Council at 226-2198.
Follow The San Pedro Sun News on Twitter, become a fan on Facebook. Stay updated via RSS