Amancia Martinez sustains gunshot wounds in San Mateo
Saturday, May 27th, 2017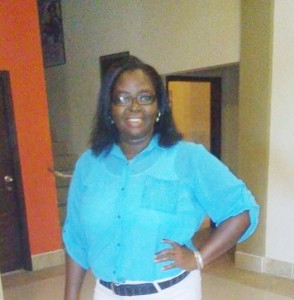 A shooting incident in the early hours of Saturday, May 27th left San Pedro resident 39-year-old Amancia Martinez injured with gunshot wounds to her right upper arm and right side of her abdomen. Martinez had just arrived at her residence located in the San Mateo Area, when a stream of bullets targeted her house. Police quickly arrived at the scene and transported Martinez to the Dr. Otto Rodriguez San Pedro Polyclinic II for medical attention. However, no further updates have been provided by the police in regards to the motive in this latest shooting.
Martinez told police officers that she arrived at her home around midnight in a taxi cab. After entering her house, she went into the hall area when she heard her dogs barking outside. Soon after, she heard seven loud bangs, like that of gunshots. Martinez said that she threw herself on to the floor for cover after realizing that her house was being shot at. According to the police report, she began feeling a burning sensation to her right upper arm and abdomen, and realized she had received gunshot injuries. When police arrived, the scene was quickly processed and Martinez was taken away for medical attention
As police continue with their investigation, it is believed that the attack on Martinez may be linked to previous attacks on her family. Her husband Antonio Pagoada was murdered on October 2016 at the entrance of San Mateo, when he was heading home around 11:30PM. Residents who live near the area where Pagoada was shot, said they heard six gunshots being fired, after some time of silence they came out to see what had happened and noticed someone lying on the street, face up. Police were notified and quickly processed the area upon their prompt response, retrieving six 9mm expended shells from the area near the body. Pagoada was transported to the Dr. Otto Rodriguez San Pedro Polyclinic II, where he was pronounced dead on arrival by Dr. Renae Sersland at 12:51AM.
Footage from a surveillance camera nearby was able to provide images of the murder, featuring one of the three assailants as the shooter. To date, no one has been apprehended for his murder.
A few months later, in March of this year, Martinez' son, Delson Pagoada was shot while walking towards his home in the San Mateo Area. The report states that while approaching his home, Pagoada heard gunshots and saw two male persons in a yard opposite to him with what appeared to be a 9mm pistol. The men allegedly shot at Pagoada, and he received a single gunshot wound to his right armpit. Police arrived in the area shortly after and rushed Pagoada to the Dr. Otto Rodriguez San Pedro Polyclinic II for treatment. During that shooting, a second person was also injured, a young man by the name of Leroy Goff. As police processed the areas and were looking for the suspects, Goff was found lying on the ground suffering from injuries to his back and chest. He was also transported to the polyclinic for primary medical care and later flown out to Belize City along with Paguada for further treatment at the Karl Heusner Memorial Hospital. They were both listed in stable condition.
As investigations continue, police continue to seek the assistance from the general public. Anyone with information can contact the San Pedro Police Station at 206-2022. Confidentiality is guaranteed.
Follow The San Pedro Sun News on Twitter, become a fan on Facebook. Stay updated via RSS