Businessman Mario Guerrero found dead in Belize City
Tuesday, March 27th, 2018
Belize City Police have detained one suspect in relation to the murder of Belizean businessman 64-year-
old Mario Guerrero. Guerrero, who had family ties in San Pedro Town, was beaten to death outside of
his home on the outskirts of Belize City. His lifeless body was found on Sunday, March 25th, and as
investigations continue Police are looking for a second person who is believed to be involved in the
heinous crime.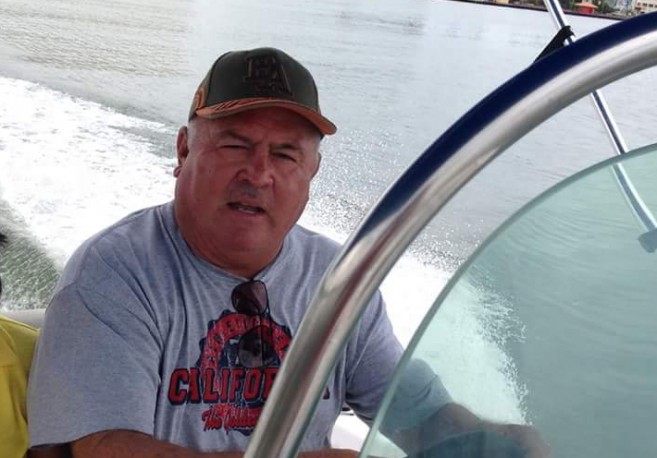 The official police report indicates that on Sunday at 9:30PM police visited #1234, Sunset Park, where
Guerrero lived and upon arrival they saw his motionless body, lying face down under a tent with injuries
to the head. Guerrero's death is being treated as a murder after a broken stool was found and is
believed to have been used as the weapon that inflicted deadly blows to his head.
Reports indicate that Guerrero was last seen socializing with several persons prior to his attack.
Guerrero apparently took two men to his home early on Sunday morning but before entering his home
the two individuals attacked him. The confrontation was caught on surveillance cameras as the men
reportedly beat Guerrero with a bar stool in the yard until it broke. Furthermore, it is alleged that one of
the men then used one of the stool's legs and struck Guerrero on his head more than 30 times, causing
his death. Robbery was the first motive suspected, but according to Police, nothing of value was taken
from his home.
Guerrero is survived by a host of family and friends. He is the brother of Raineldo Guerrero, President of
the Belize Tourism Industry Association (BTIA) and a distant cousin of San Pedro's Mayor Daniel
Guerrero. Police continue their investigation.
Follow The San Pedro Sun News on Twitter, become a fan on Facebook. Stay updated via RSS