Second non-fatal shooting within the week on La Isla Bonita
Wednesday, July 14th, 2021
A second shooting incident was reported in San Pedro Town on Monday, July 12th, in the DFC subdivision. One person identified as 25-year-old Joshua Gongora, received gunshot injuries.  He was transported to the Dr. Otto Rodriguez San Pedro Polyclinic II, where he was treated and airlifted to Belize City, where he remains stable. Several persons were reportedly detained for questioning, but no reports of charges have been issued as yet.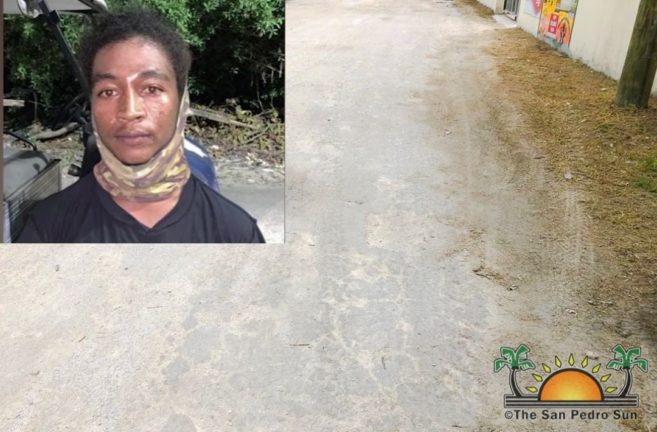 According to residents near the area where the shooting occurred, as many as ten shots were heard. One witness, who asked not to be named, said he saw approximately four persons running away from the scene while another person was observed helping Gongora. Gongora was observed holding his stomach area. There is a concern that retaliation may occur, and they urge police to conduct more patrols and comb the area for weapons.
A Police report indicated that Gongora was approached by three male persons, one of whom took out a firearm and fired several shots at him, causing the injuries. Investigation continues, and no one has been charged for this latest shooting on La Isla Bonita.
This is the second shooting in a month. On Saturday, July 10th, 35-year-old Luis Abner Tun was shot in the San Mateo Area. The unexpected incident took place at the Clumsy Restaurant and Bar in the San Mateo. According to reports, the shooter entered the premises fully dressed in black when straight for Tun. The perpetrator then reportedly left in a motorcycle. Tun survived the attack and continues to be treated at the Karl Heusner Memorial Hospital in Belize City.
Both shootings remain under investigation.
Follow The San Pedro Sun News on Twitter, become a fan on Facebook. Stay updated via RSS